Inside our one fine day pj photoshoot
Featuring the cutest matching pjs for you and your bestie
Published by Lucie Clark for Homebodii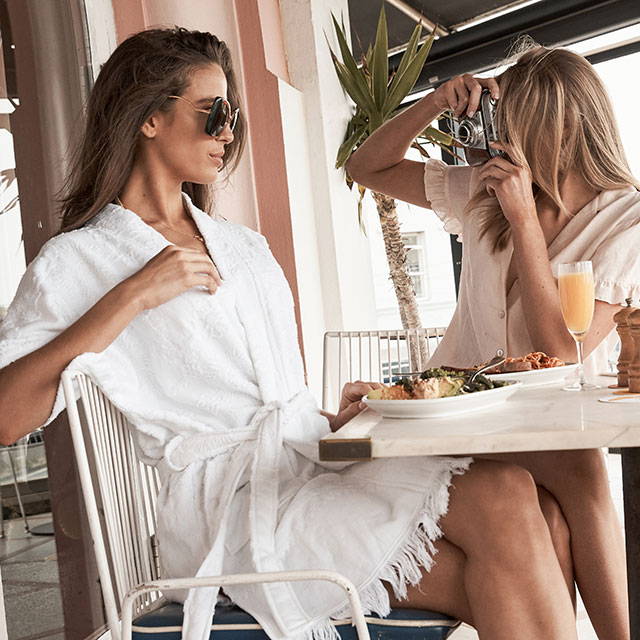 From the models wearing their own sets of personalised matching Homebodii pjs to the esteemed stylist, photographer and creative director behind the shoot, Romy Frydman, to the new sustainable matching pjs and eternally chic and popular satin pjs featured in the shoot, read on to go inside our beautiful one fine day Homebodii pj photoshoot.
For our one fine day photoshoot we featured our gorgeous new matching sustainable Eva Long Tencel Pyjama Set in blush with black piping and our exceptionally popular Toni Women's Satin PJ Lounge Set in blush.
And like all our pjs, these cute matching pjs are even better when your bestie is wearing a matching personalised set too… So, we enlisted models and real-life best friends Jayde Heiser (find Jayde on Instagram at @jaydeheiser) and Phoebe O'Hanlon (find Phoebe on Instagram at @phoebeohh) to be our models for our one fine day photoshoot and showcase real-life best friends wearing their very own sets of super cute matching personalised Homebodii pjs.
Shot at the iconic Hotel Ravesis in Sydney's Bondi Beach, our photoshoot was the best kind of sleepover pj party with our models wearing their matching monogrammed pjs in buttery soft, sustainable Tencel and glamorous slinky satin having an absolute ball!
All our sleepwear including cute pjs, robes and slips can be monogrammed with our complimentary in-house personalisation service and are a gorgeous luxury gift to give yourself and your bestie for your next sleepover pj party.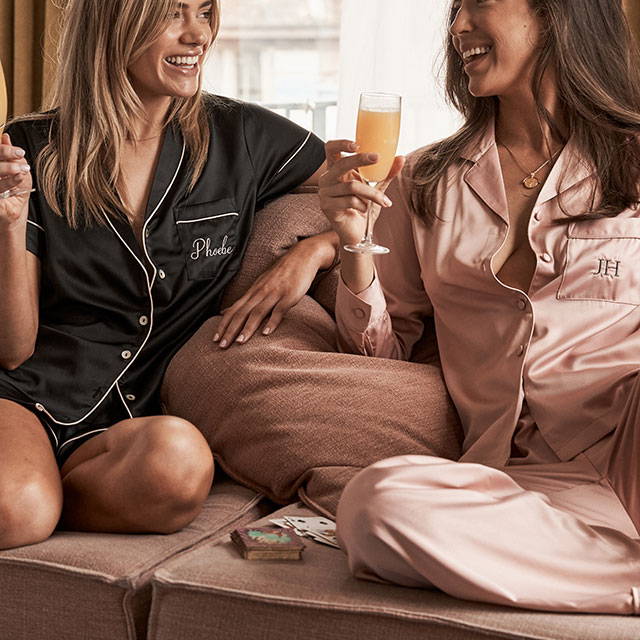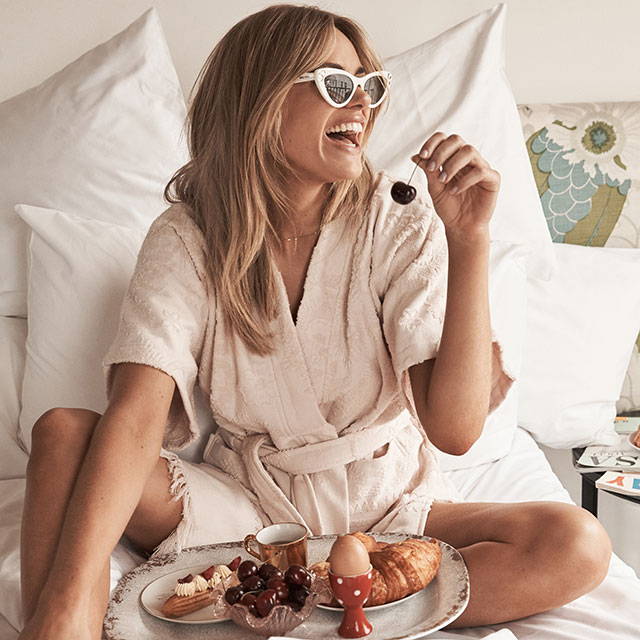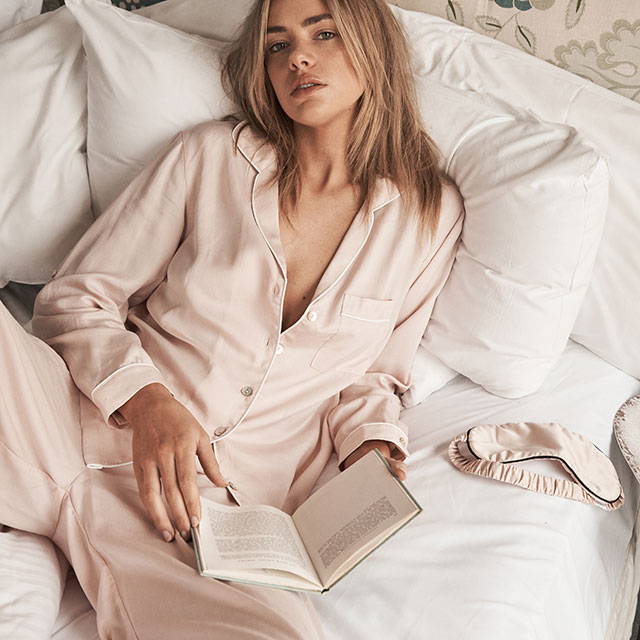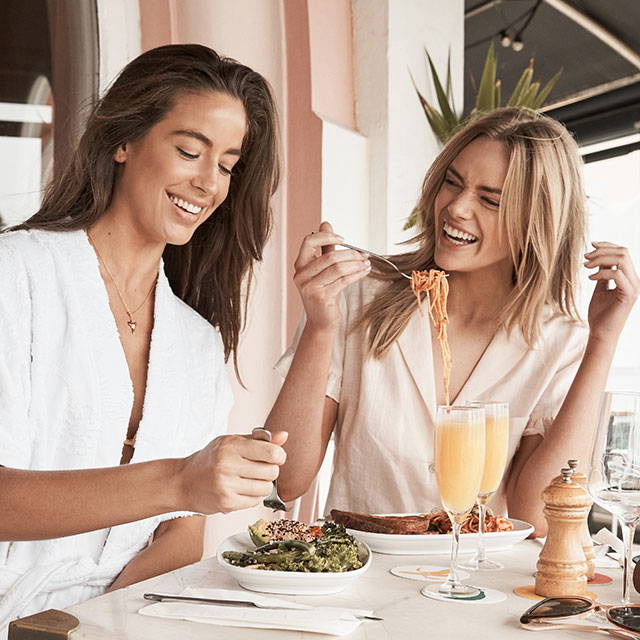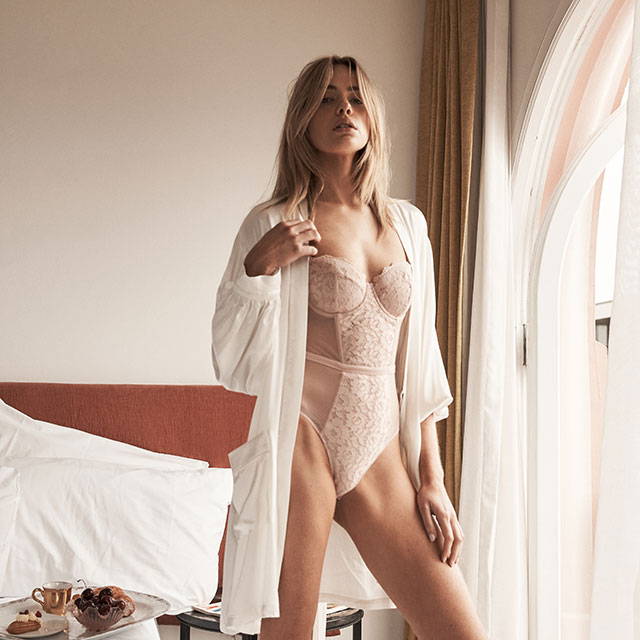 Homebodii's matching pjs are cute, comfy
and always camera-ready!
Creating and capturing our fabulous one fine day pj party photoshoot, was leading Australian stylist, photographer and creative director Romy Frydman. Romy has worked with the most highly regarded fashion publications including Vogue Australia, Marie Claire, Elle, Harper's Bazaar, The New York Times, and with high profile brands such as Zimmermann. Romy is the founder and editor of fashion blog, StyleMeRomy, and we were absolutely delighted to work such a huge talent on our photoshoot.
Our photoshoot dream team was rounded out with styling by Brie Stevensen.