The perfect gift for the woman who has everything
Make it personal with chic monogrammed pyjamas
Published by Lucie Clark for Homebodii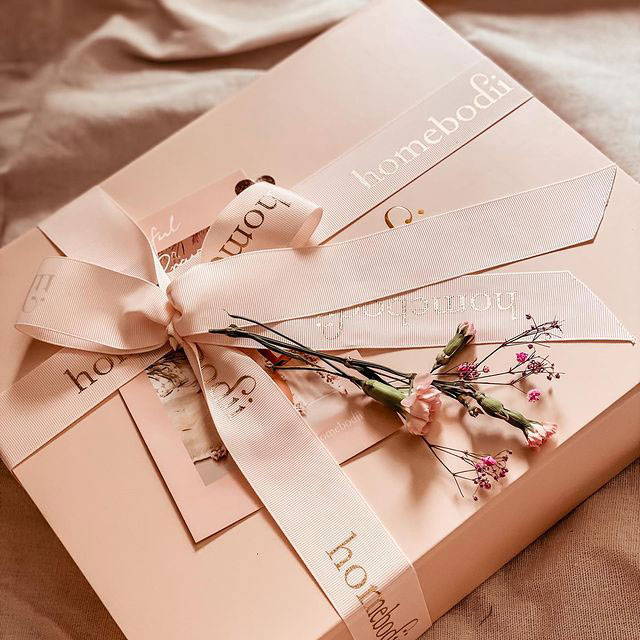 When it comes to gift giving, there's nothing better than the beaming smile that lights up your loved one, friend, bridesmaid, or work colleague's face when they open a gift from you that is the perfect present just for them.
But, finding that perfect present can be a tall order, unless you go with the tried-and-tested formula of making it personal and stylish…
Say it with personalised pjs
In the realm of thoughtful gifts that are never ever regifted and always received with joy and delight, a personalised pair of stylish matching pyjamas, luxurious velvet slippers or beautiful robe are a fool-proof present option.
Monogramming a stunning sleepwear item elevates a nice gift into an exceptionally special present that is not only practical but also memorable, every time they put their personalised pjs or slippers on they'll think of you. And really, nothing says "thank you", "I love you", "happy birthday", "you're fabulous" to the gift recipient - whether it's a family member, co-worker, your best gal pal or anyone special in your life - than personalised sleepwear.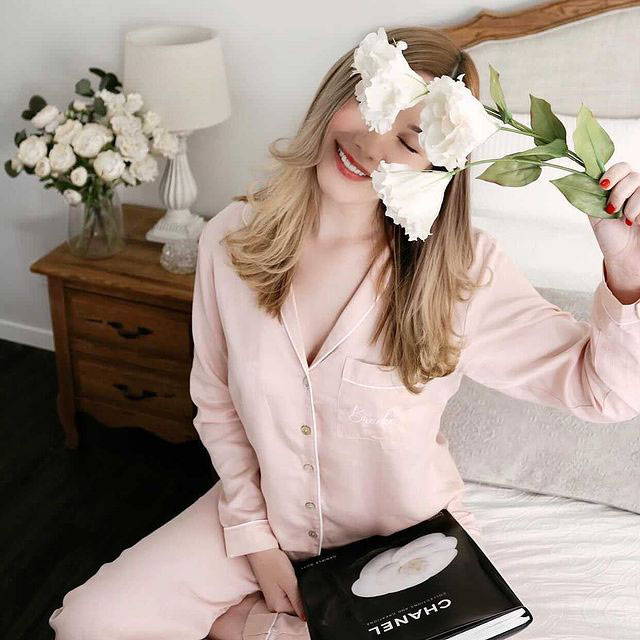 "Always wear cute pyjamas to bed, you never know who
you'll meet in your dreams."
— Joel Madden
Which personalised pjs to choose?
As the leading luxe Australian sleepwear personalisation brand, we have so many high-quality, luxury matching pyjama sets, feminine, flattering robes and dreamy velvet slippers that can be personalised with exquisite embroidery to create the perfect gift for the woman in your life who has everything.
EARTH MAMA
For the earth mama in your life who has a birthday coming up or just because she deserves a treat, opt for one of our stunning matching pj sets from our sustainable range. Our Eva Short TENCEL™ Women's Pyjama Set with elegant piping details is created with certified TENCEL™ material and is not only 100% sustainable but also 100% cute. Make it personal with her initials or her first name, she'll wear them and love them forever.
HOMEBODY
Looking for a gift for your favourite homebody? Look no further than our super glam yet incredibly comfortable velvet Florence slippers. These stylish luxe slippers are so chic they pair effortlessly with pjs, loungewear, and even denim. Add monogramming and your homebody buddy will never want to take her Florence slippers off.
FASHIONISTA
If fashion is the name your friend/loved one/colleague's sleepwear style game then we suggest when picking out the perfect pair of pjs to personalise you take your cues from the influencers who take pyjama dressing to the next level. Try a luxe, silky matching set in always-on-trend black like our Homebodii Silk Women's Pyjama Set in black with blush piping.
BRIDAL PARTY
Planning on surprising your bridal party with matching monogrammed robes? Find five bridal party options they'll fall in love with, here.
"Life is better in personalised pyjamas."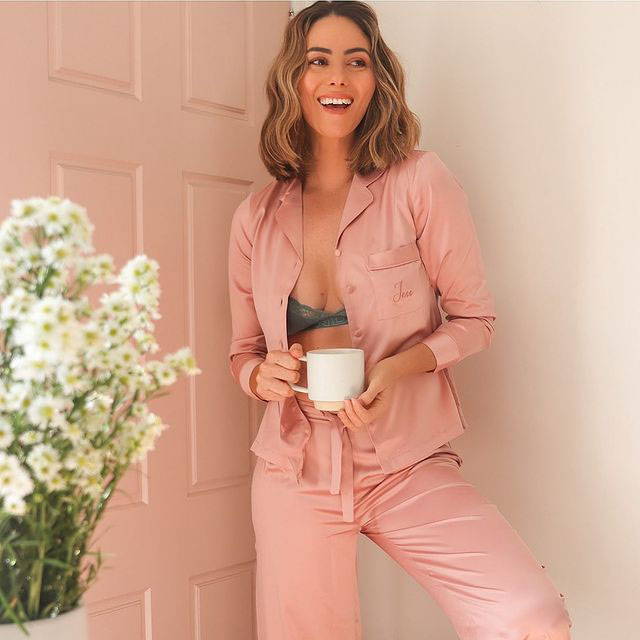 ---
---