The most beautiful bridal robes for 2022
Bridal and bridesmaid robes to fall in love with
Published by Lucie Clark for Homebodii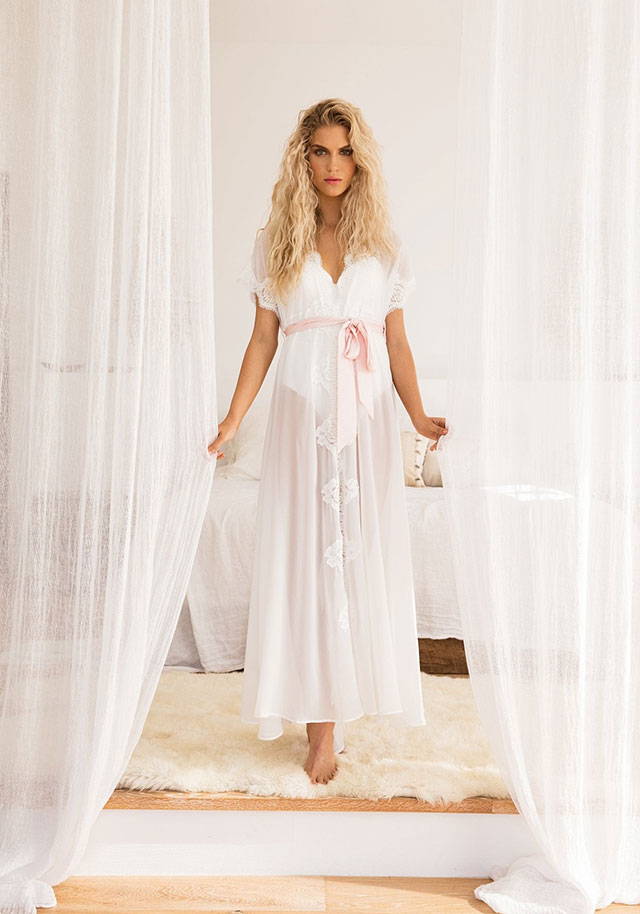 Homebodii's exquisite collection of luxury bridal and bridesmaid robes are adored by brides, bridesmaids and celebrities the world over. As the innovator and leader in the bridal robe space, our bridal and bridesmaid robes are the most pinned bridal robes on Pinterest, have been featured in the most highly regarded bridal publications and websites including Vogue Brides, The Knot and The Lane, and have adorned thousands of brides and their bridal party in the lead-up to the wedding and beyond.
Here, we share the best bridal robes to say "I do" to in 2022.
The best bridal and bridesmaids robes for 2022
From sensual satin to romantic chiffon to dreamy lace robes to personalised bridal and bridesmaid robes, our collection of bridal and bridesmaid robes offers a beautiful option for you and your bridal party. And, not only do we have the perfect bridal and bridal party robe to get ready for the wedding, our bridal robes are timeless and versatile and are perfect to wear while honeymooning over a bikini, as a maternity robe for a mama-to-be photoshoot and beyond. Your bridal party will also wear and love their personalised bridesmaid robe forever after your wedding day.
Lace bridal robes
Kassiah Lace Robe
Our Kassiah Long Lace Robe (which also comes in a short version) is the dreamiest of ivory bridal lace robes. This show-stopping robe will make you feel like a true princess while getting ready with your bridal party on your special day.
Helena Long Lace Robe
Sophisticated and elegant, our Helena Long Lace Robe in semi-sheer white chiffon adorned with elegant lace rosettes is a stunning bridal robe choice for you on your wedding day and beyond.
Leah Long Lace Robe
Meet Leah, she's our newest ivory lace bridal robe. Contemporary yet timeless, say "I do" to our beautiful Leah Long Lace Robe both on your wedding and for everyday lounging long after the wedding bouquet has been thrown and the last pieces of confetti have been swept away.
Farrah Long Lace Chiffon Robe
Our Farrah Long Lace Chiffon Robe is our most pinned bridal robe ever and is the perfect addition to your wedding day wardrobe. Farrah features fairy-tale bridal details including semi-sheer white chiffon fabrication adorned with lace rosettes and lace-cuffed sleeves.
Madonna Lace Robe
Delicate and bohemian, our Madonna Lace Robe is inspired by the Italian Renaissance. Lovers of lace will adore this beautiful bridal robe.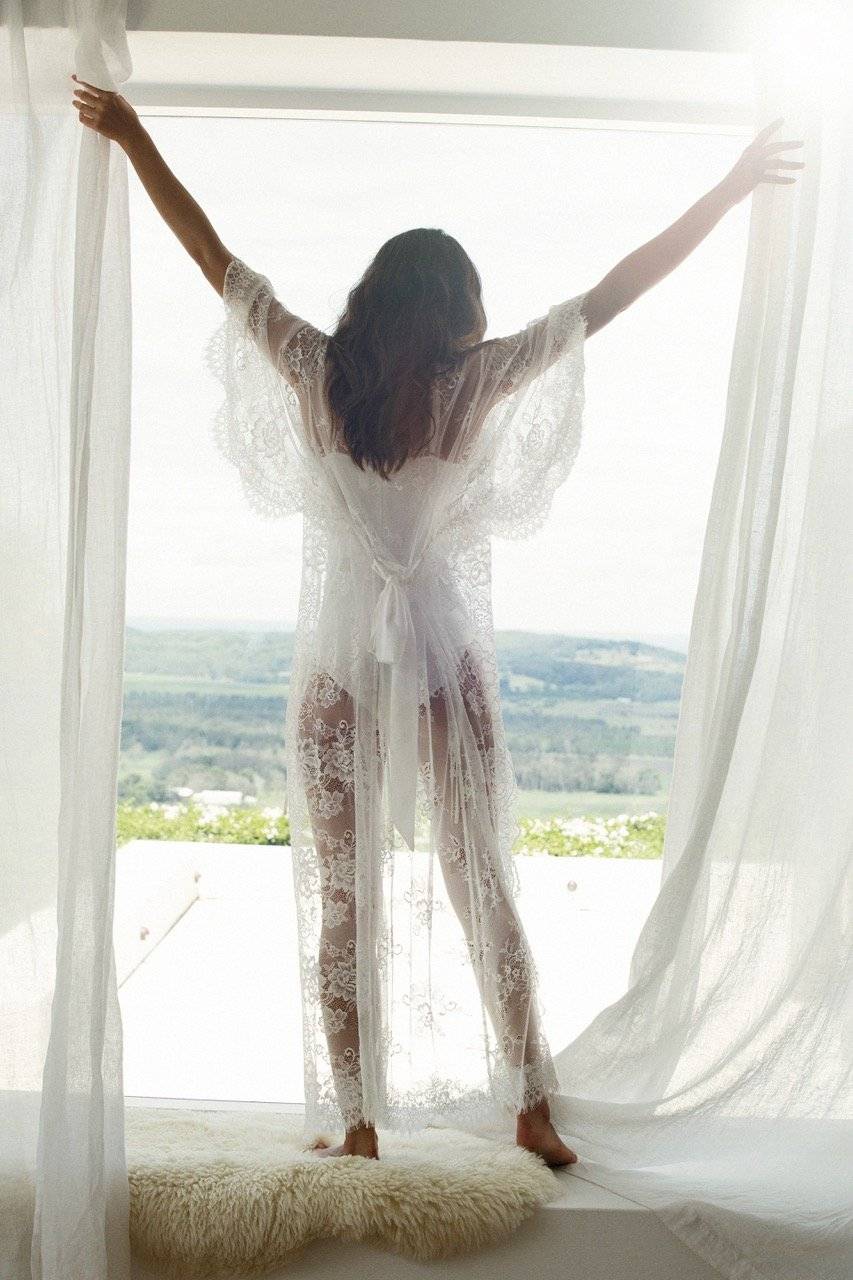 Happiness and confidence are the prettiest things you can
wear on your wedding day.
— Taylor Swift
Satin bridal robes
The Jasmine Satin Robe
Made from luxurious satin, this luxe bridal robe is a chic option for you and your bridal squad. The Jasmine Robe in white is an elegant choice for you and for her bridal party, the eggshell blue or longer bridesmaid robe in blush will make for memorable getting ready wedding photos. Personalise each robe to make it even more memorable.  
The Olivia Satin Robe
Have your bridal beauty done in silky style wearing our Olivia Satin Robe in white. A luxurious satin bridal robe with charming sheer scalloped lace detail, you'll love this on your wedding day and every single day afterwards.
Floral print bridal robe
Sofia Chiffon Maxi Robe
A floral print is always so romantic and none more so than the charming floral design on our Sofia Chiffon Maxi Robe. The lovely chiffon fabric elevates this floaty bridal robe to a getting-ready must-have for the floral-loving bride.
Shop our beautiful range of bridal robes, here.