An Exclusive BTS of Miranda Astons Seaside Garden Soirée Wedding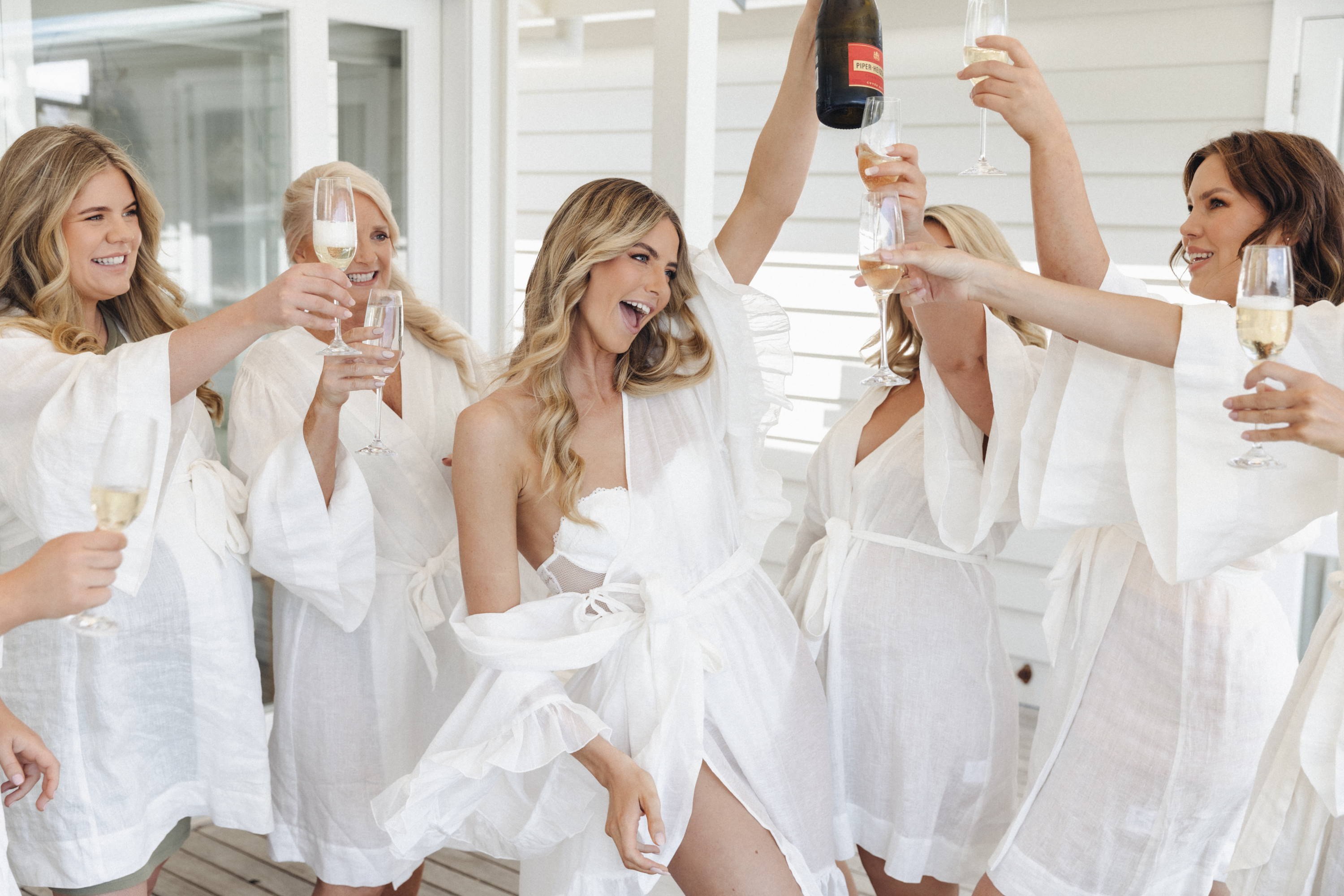 An Exclusive BTS of Miranda Aston's Seaside Garden Soirée
Wedding
Published by Jayde Hand for Homebodii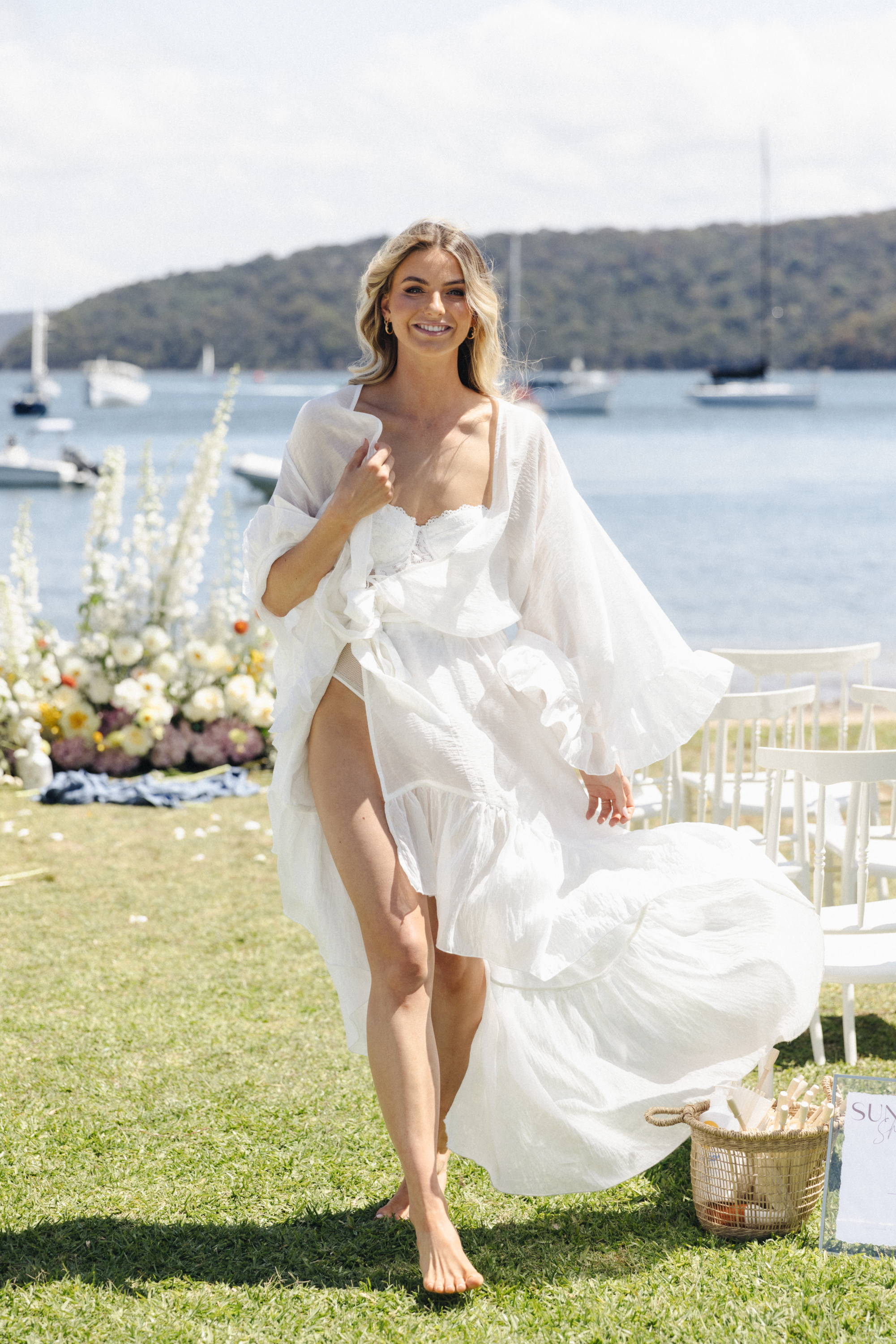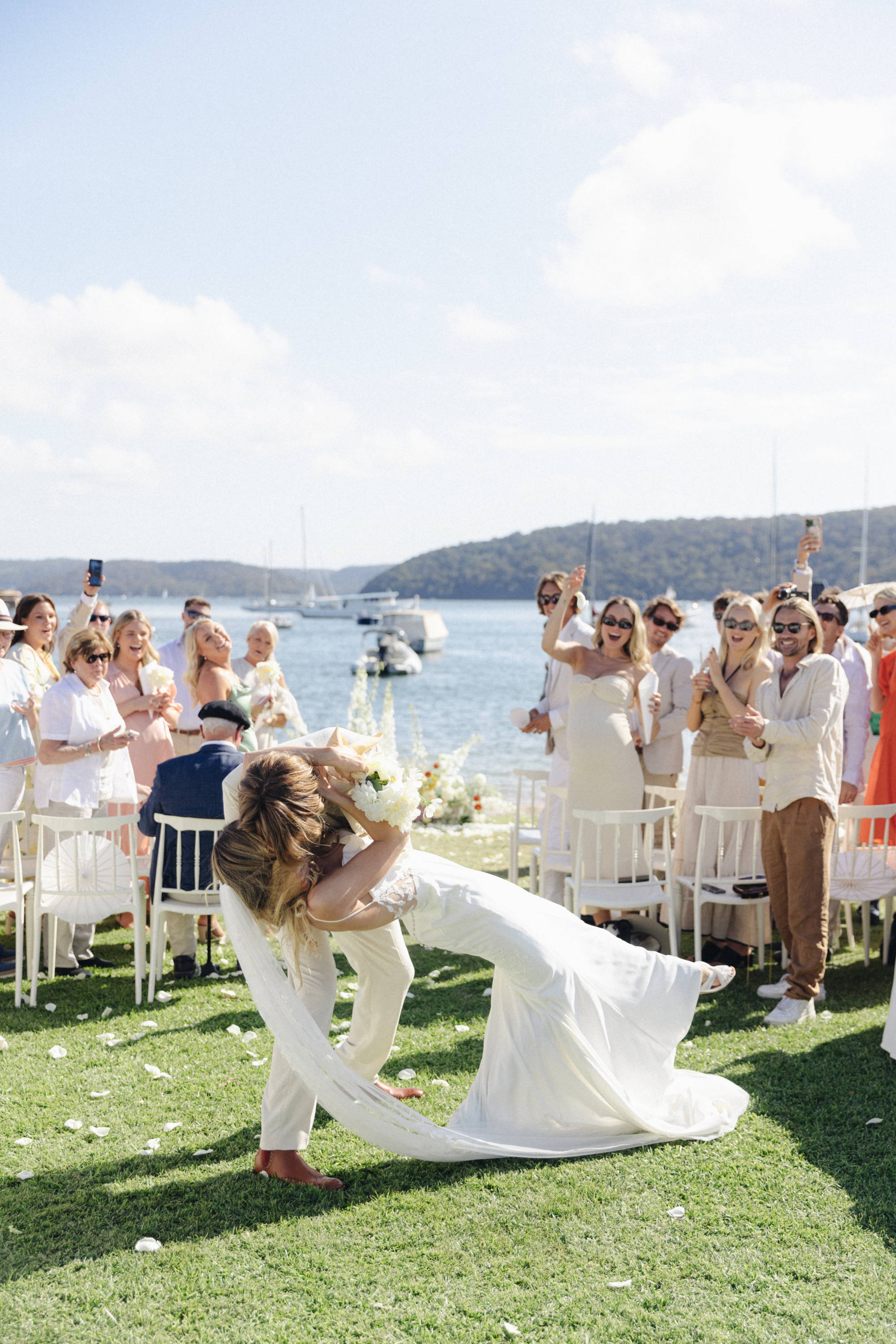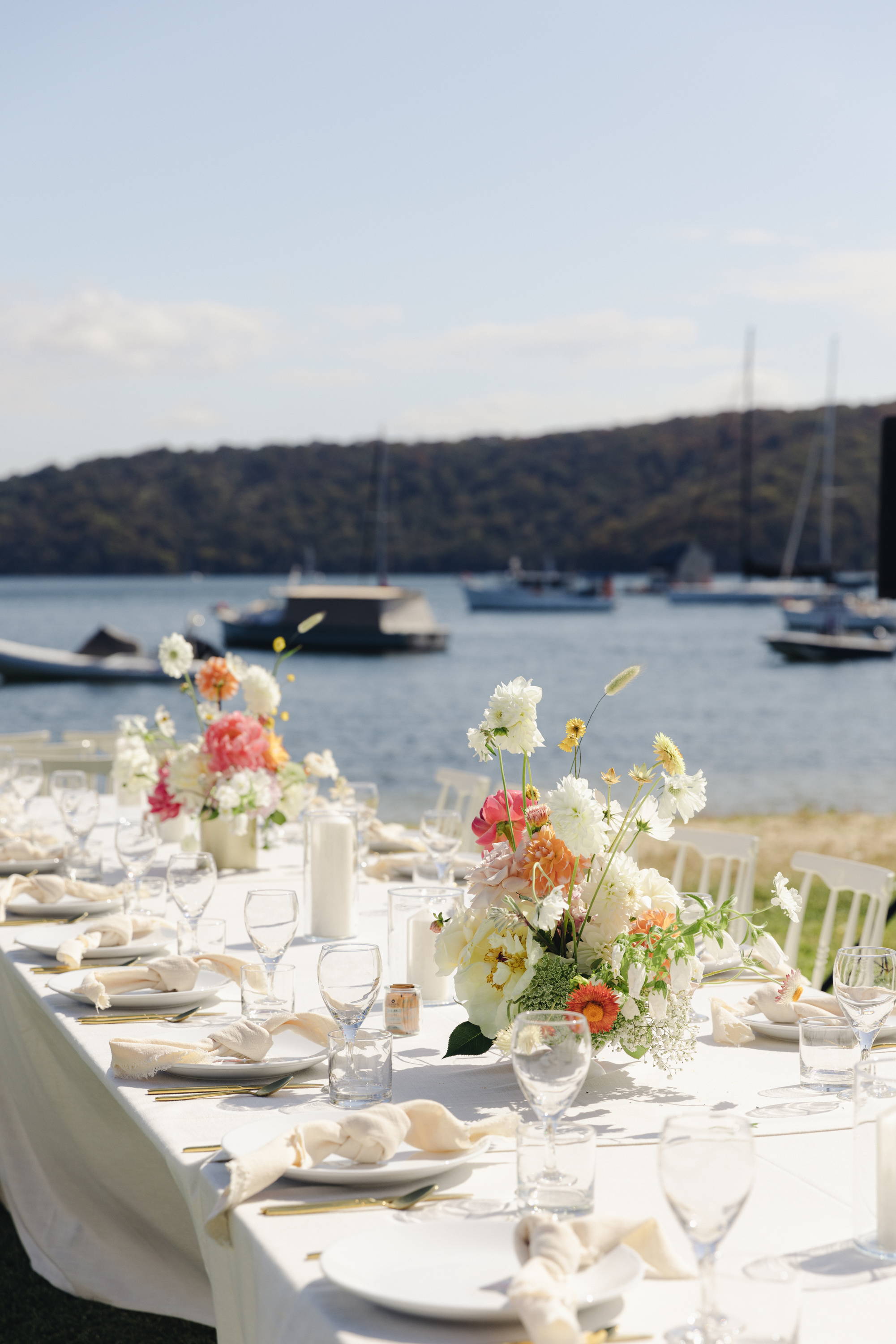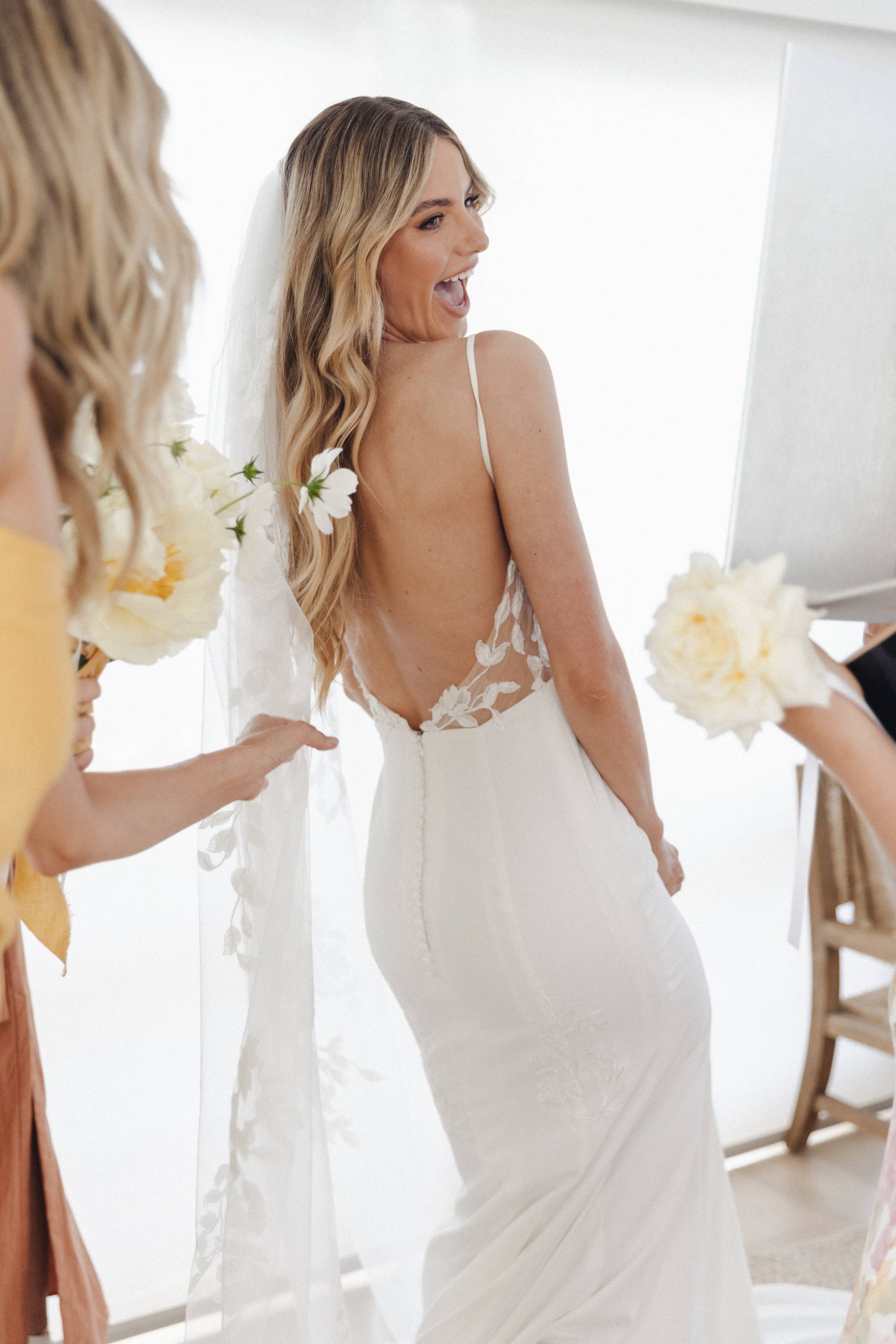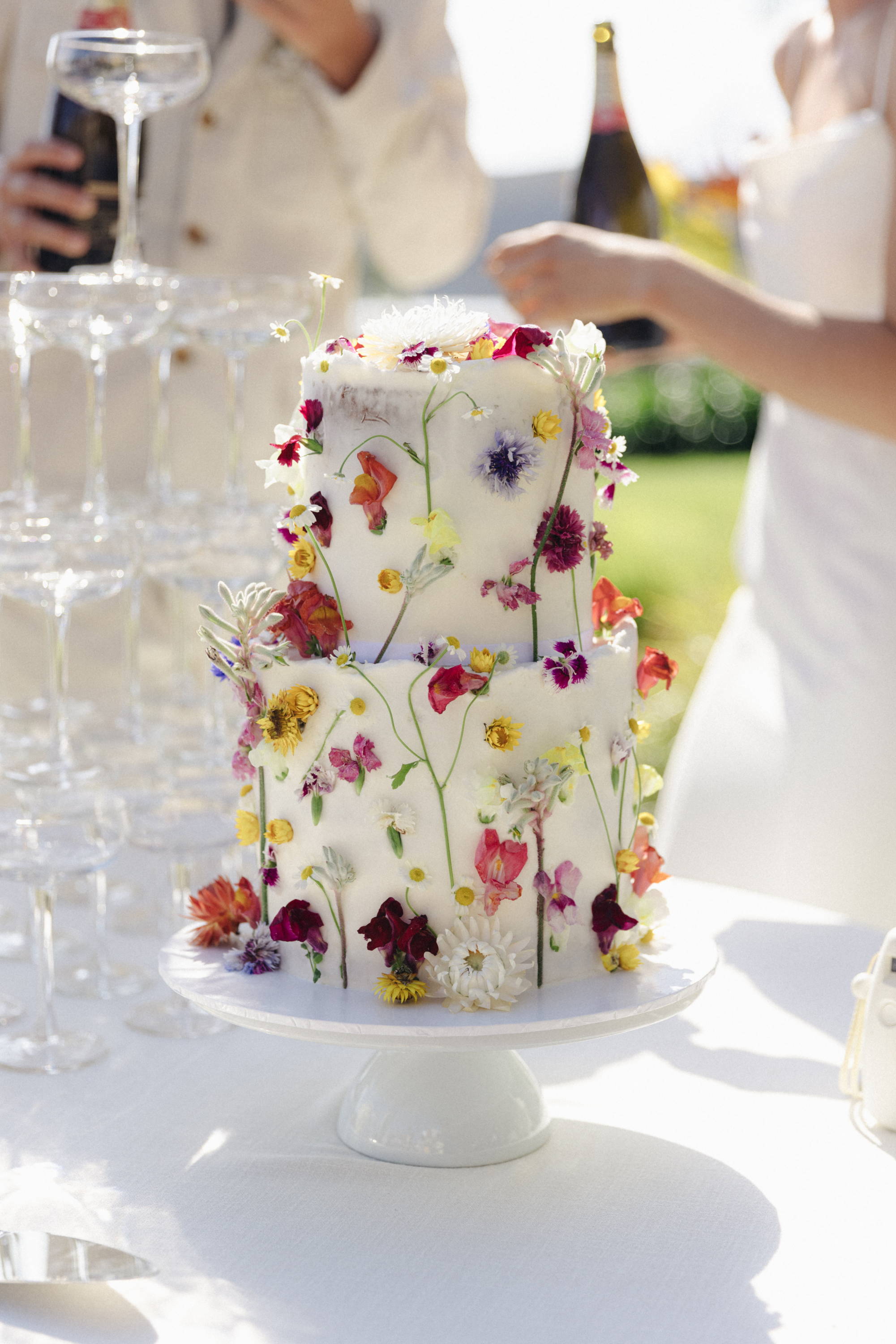 A little bit about Miranda and her love story…
"I am a fashion designer and model, and a mother to my little 2 year old Rocky.

My husband is a Film maker & Director.

My little family lives by the beach and we spend a lot of time together due to the nature of our flexible work.
Thibault and I were a love at first sight story, we met one night, did long distance for a year and have spent just about everyday together since for the last 7 years…"
Our approach to planning the wedding was… 
"
Keep it intimate, with an organic flow focussed on us and our love story. When the planning got a little stressful we would come back to our priorities, which was an intimate beachside soiree, incredible food & great music.
Early on we made sure to lock in our key non-negotiable vendors who we knew we could trust to do their thing, they were all so talented and knowing they were true artists in their own fields took a lot of the stress off.
"
Looking back on the day we are so glad that we… 
"
Sooo many things! The day was so incredibly perfect...
The first thing would be we are so glad that we went with our gut and got married at a place that was special to us, we have shared many special family feasts and memories on the property at Palm Beach. Even though it wasn't your typical wedding venue, didn't have a wet weather option, we got lucky and it was intimate, private and naturally stunning. Not to mention a place that we spend a lot of time… being able to tie the knot there was epic.
As a type A bride I definitely had a schedule but being a mother I've also learnt the importance of flexibility and to adapt, so with my incredible coordinator Bex's help I was able to tap out of control mode and relax and enjoy our day.
We were both so stoked that we were able to pull off a beautiful wedding exactly how we wanted it, beautiful, intimate with good food and great music, without spending an excessive amount. It was definitely the elevated 'backyard by the sea wedding' we were dreaming of, and was most authentic to us and our relationship."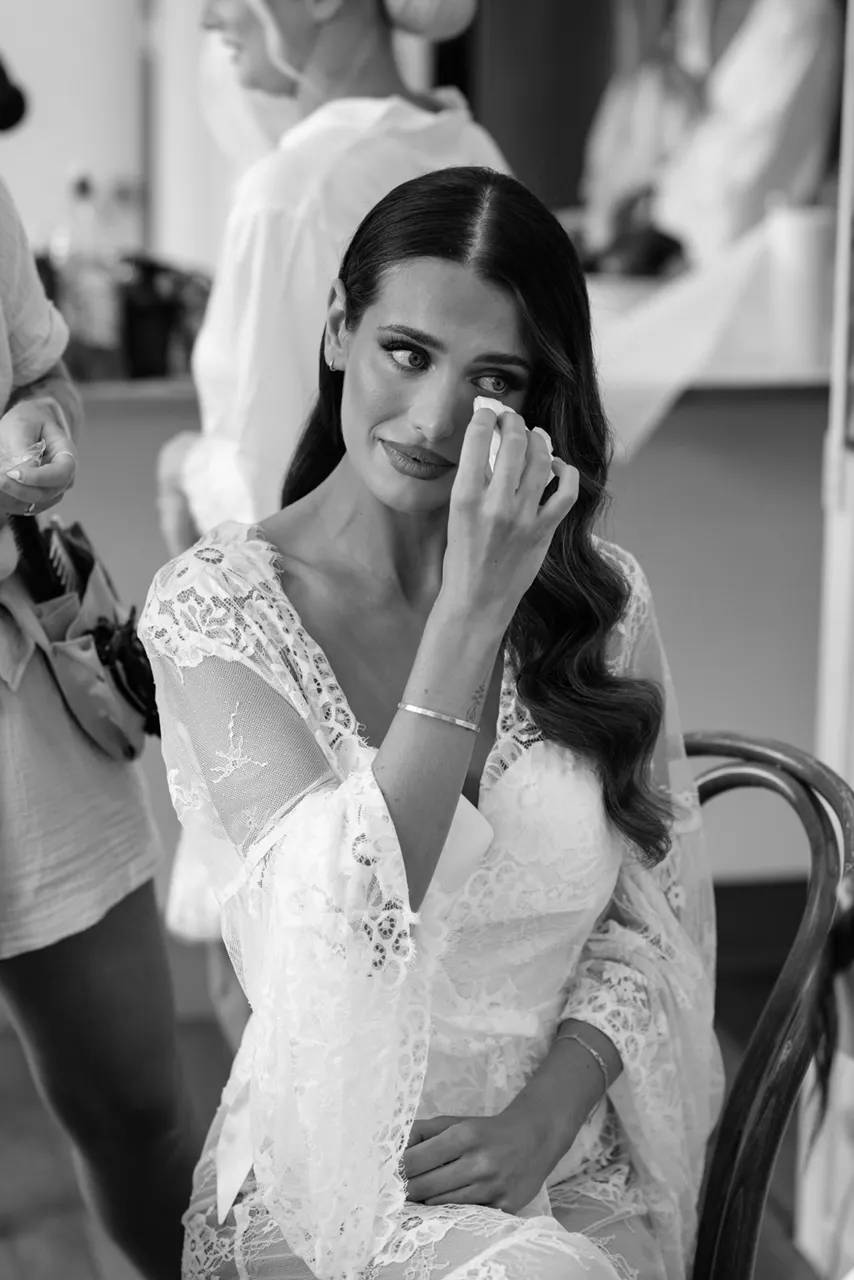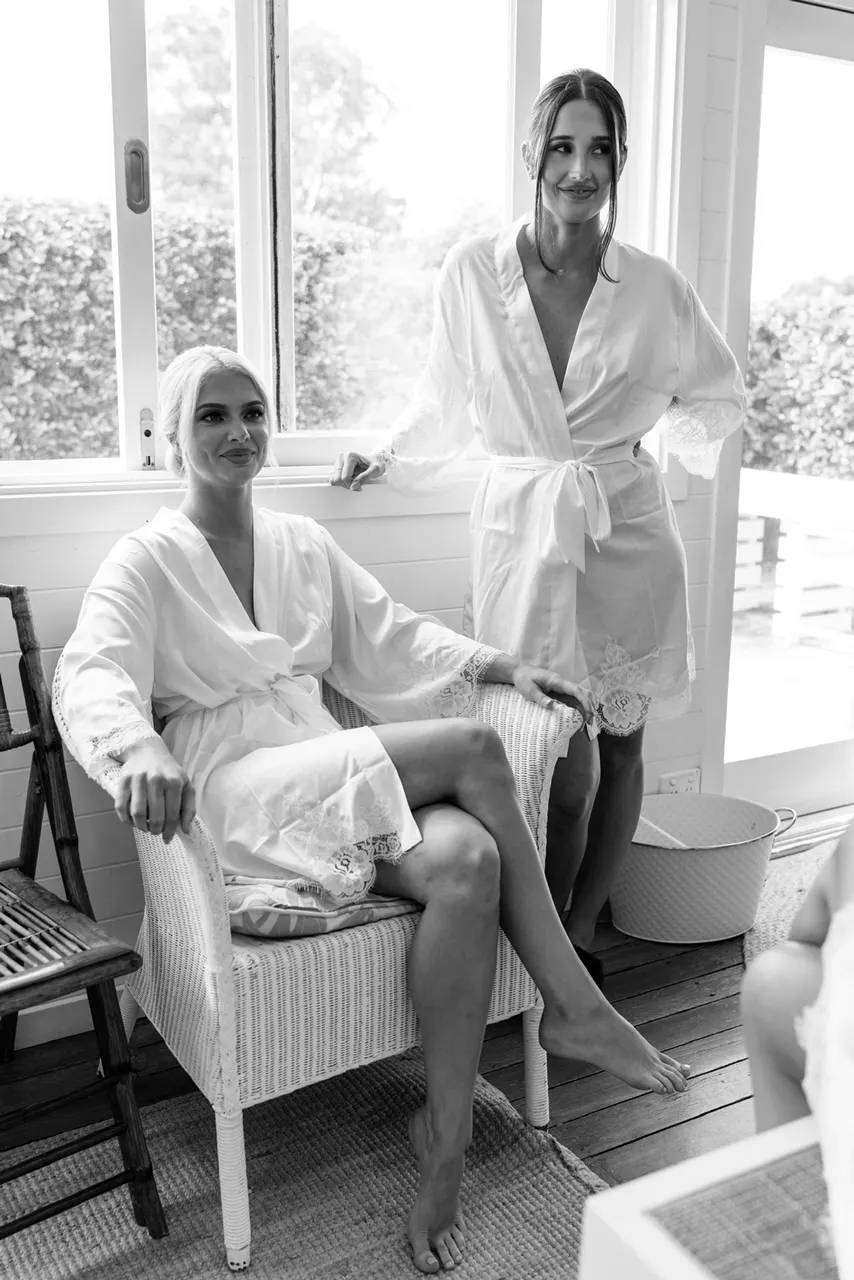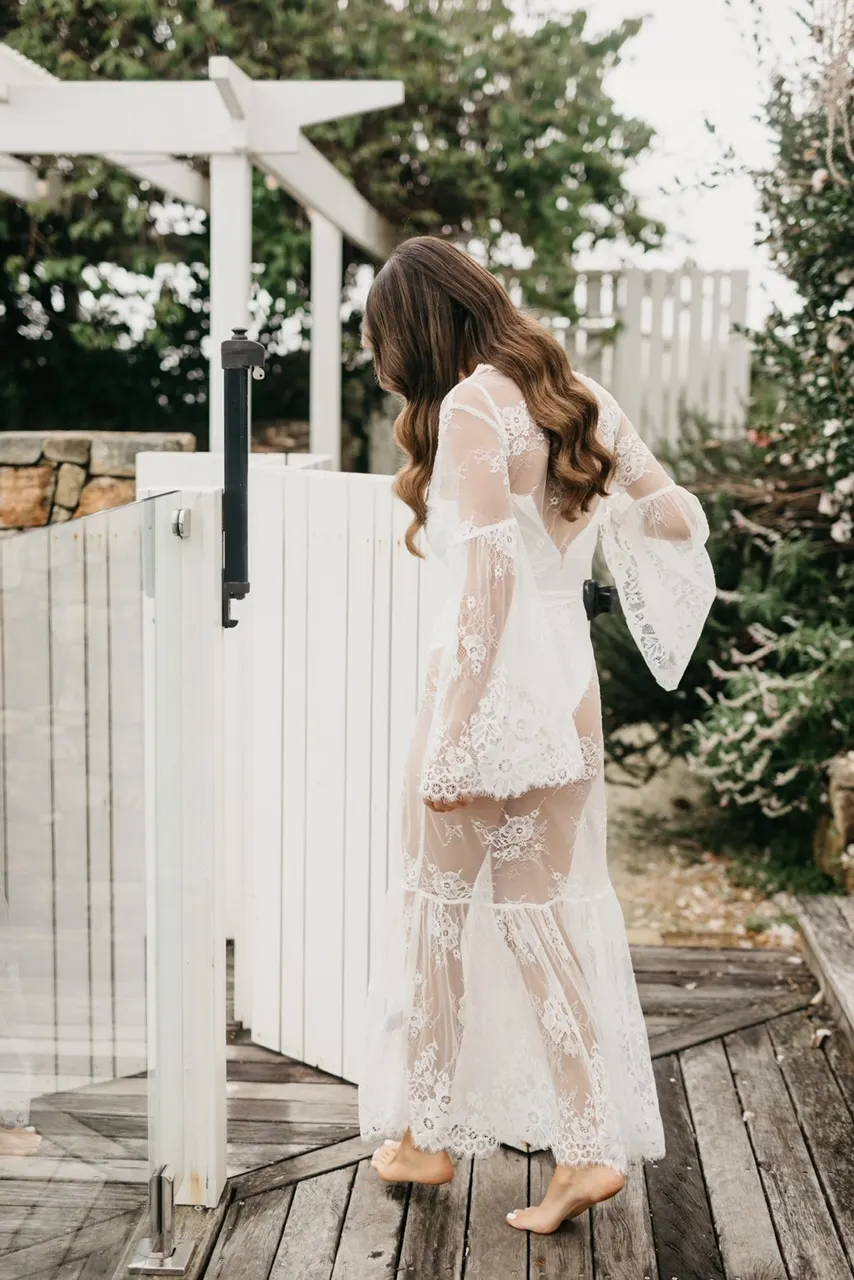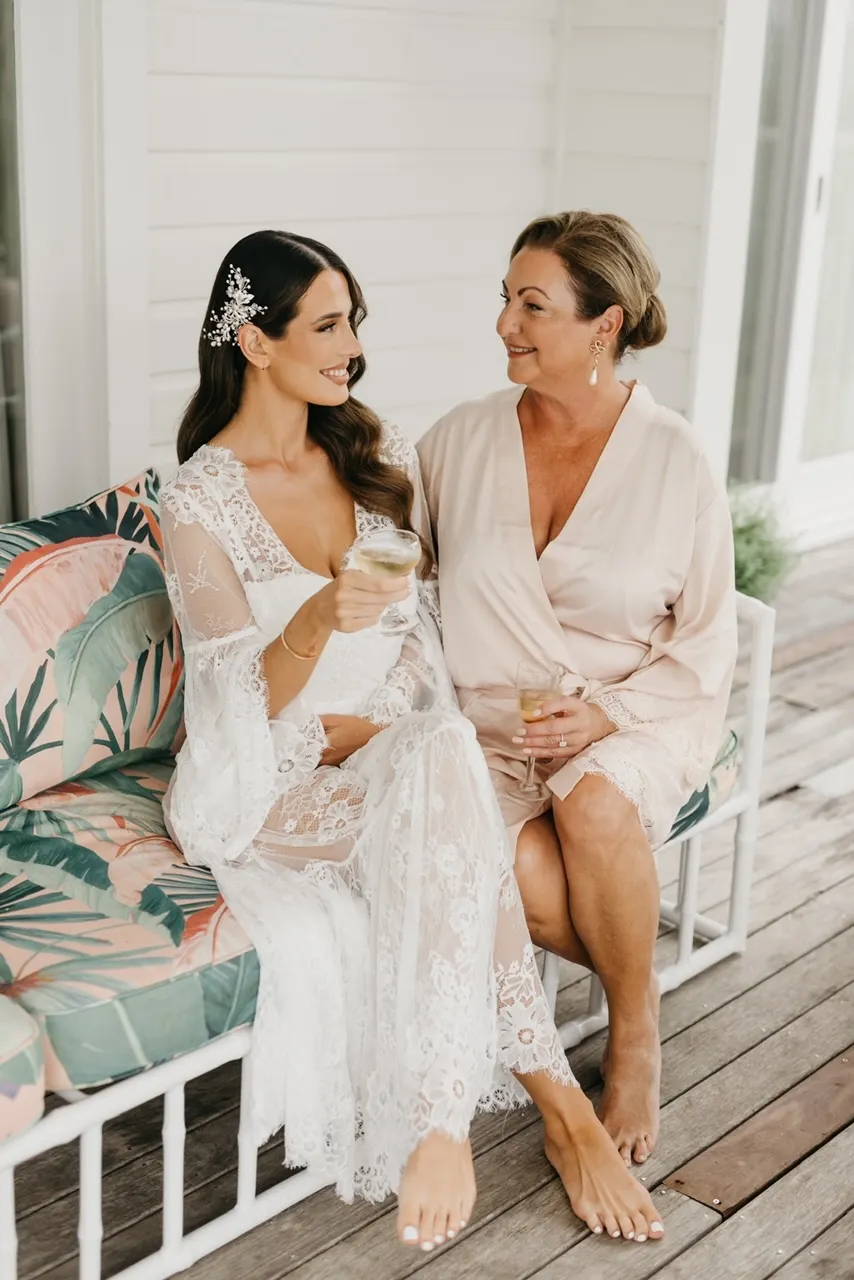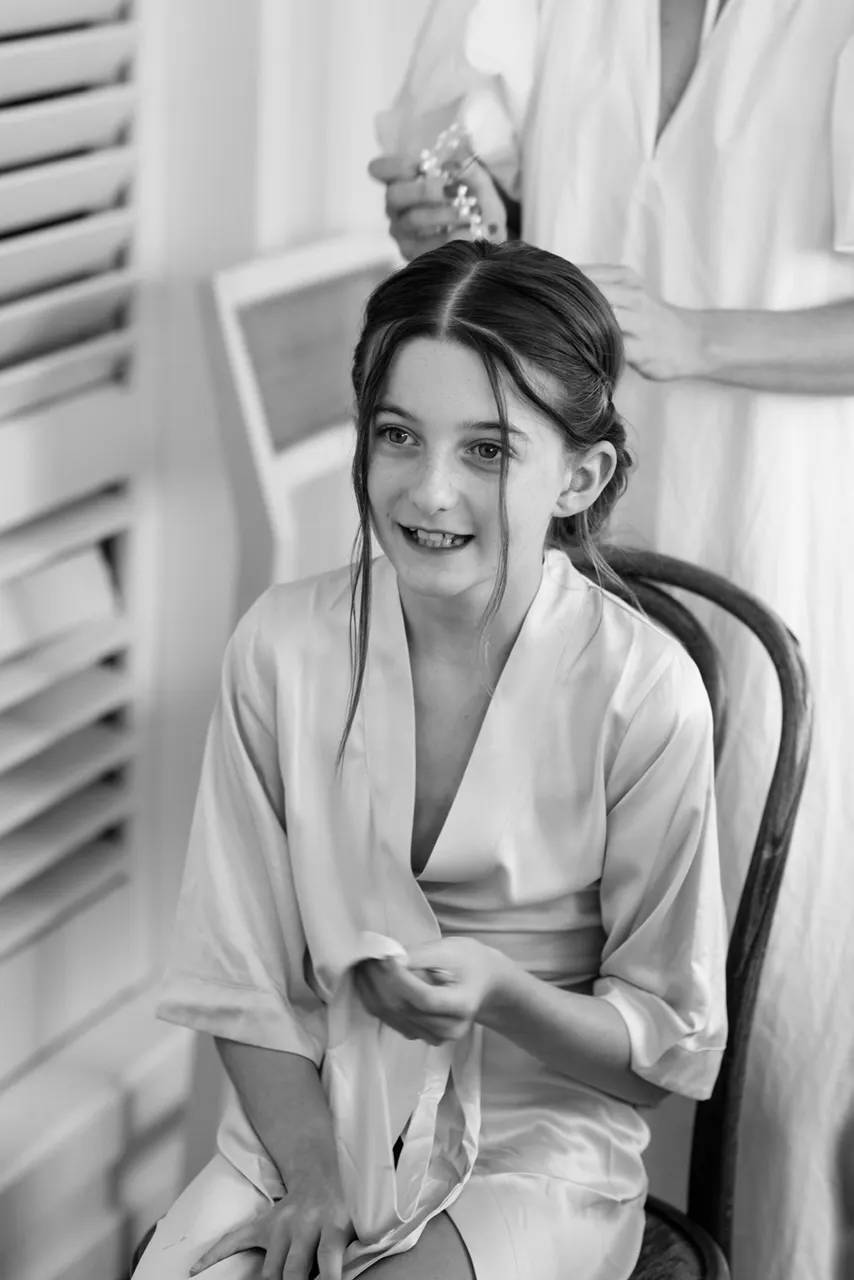 We knew we wanted to spend the rest of our lives together when…. "We discussed what we wanted out of life! To become parents and give endless love to our children, travel the world as a family and try enjoy the simple things that's bring us happiness." Our approach to planning the wedding was… '"to make it as romantic and fun as possible, to try and express what our relationship feels to us!"Looking back on the day we are so glad that we… "made sure we spent the whole night together and soaking it all in. It can become so overwhelming with so much celebrating but we ensured we were living in the moment with each other."
The most unexpected part of the day was…
"The emotion! I'm quite an emotional person to start with, but in the lead up I hadn't really experienced any heightened emotion… I think there's something truly magical about being surrounded by your nearest and dearest, committing your love to your partner."
A word of advice to new brides would be….
"Relax, go with the flow, it really will be the most incredible day regardless of all the little things that do or don't happen. It's just so special. I would also say keep yours & your partners priorities at front of mind, the day is about you two and no one else. Don't be afraid to go against tradition! If you're a DIY bride, get everything organized early, spreadsheets are your best friend! I did a lot of prep in the lead up for the wedding, organizing all the hiring, gathering styling pieces, sourcing the paper parasols, creating the seeded menus and placecards, along with designing and creating the suits and reception dress. I had a million spreadsheets and mood boards happening to keep track of all my thoughts. Also maybe have a wet weather plan, just incase…!"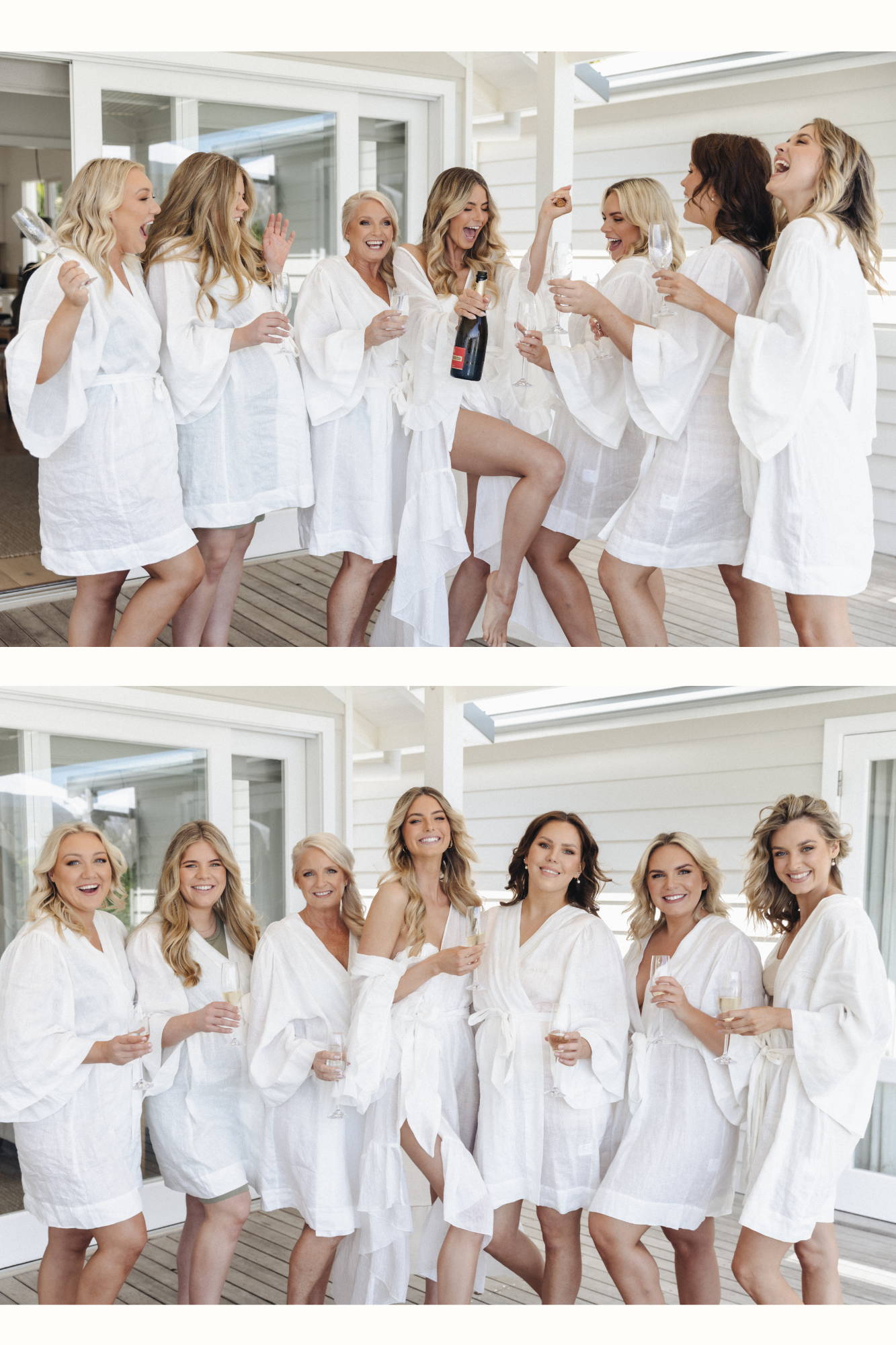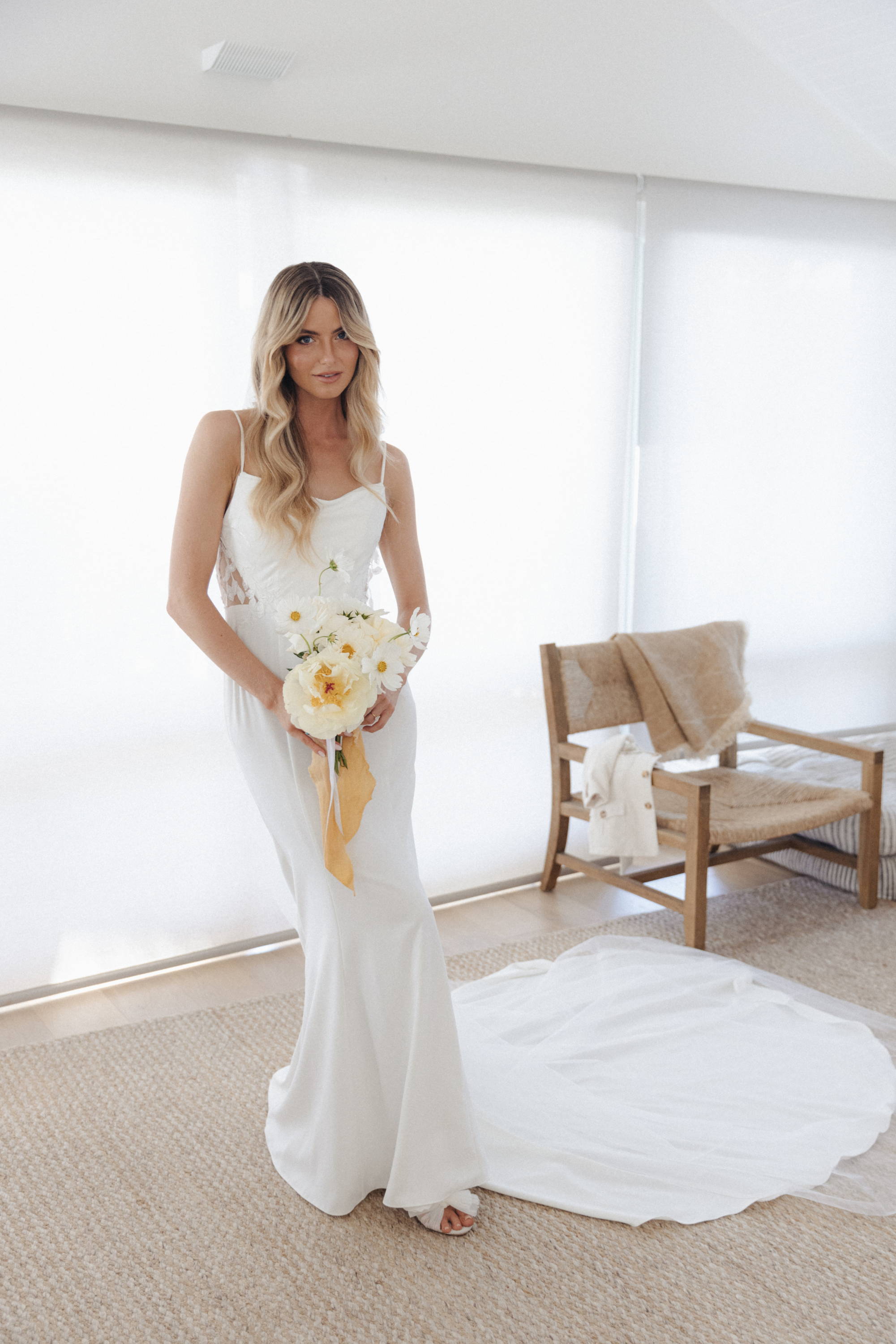 A word of advice to new brides would be… "Although it's easier said than done, try not to stress the little things. As long as you & your husband are together with your closest and dearest that's all that matters. Nobody will know what was supposed to go to plan."
My Homebodii moment was special because… 
"
Surprising my mum & bestfriends with their stunning personalised white linen robes was so special. I wrote them each a little love letter and finished their looks with some timeless pearls.
Spending those last minutes as Miss

Aston

with my favourite women, in our divine linens was truly magical, we felt like angels floating seaside."
---
My inspiration for my hair and make up...​
"Me at my best. Helen has done my make up soo many times for almost a decade, she knows my face best and I knew from day one I wanted her to paint my face for my wedding day. I knew I wanted my hair out, which was risky given our location by the beach but we got extremely lucky with the weather (which was a bonus, considering we didn't really have a wet weather option!) and it was perfect, I felt like my best self."
When I look back on the day now I feel…. 
"

Incredibly grateful & lucky… we got beyond lucky with the weather, and we had bioluminescence in the water that night, which made it that much more magical… Everyone was out there running through the water… magic.

So sad its over, I want to re-live that day everyday, forever!

"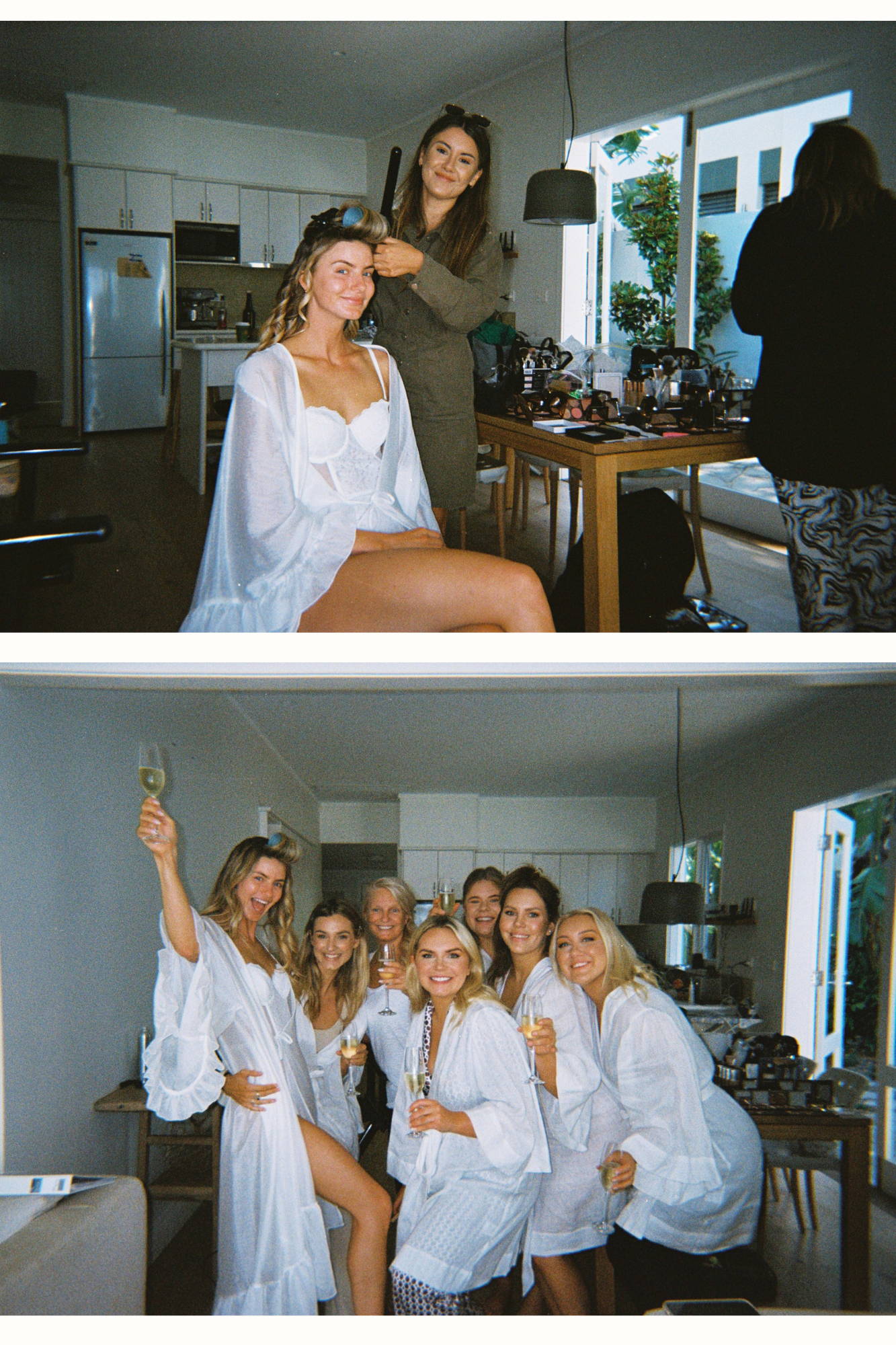 ---
You can view more of Mirandas amazing wedding at @mirandaaston
Reception Gown @

aston

bridal
Photography @studio.wimbledon
Co-ordination & Styling @eventsbybex
Catering @paddocktoplatecateringco
Hair and Make-up artist @helensmakeupartist
Cake @beachescakequeen & @solastablooms_