Inside Selling Sunset's superstar Vanessa Villela's fairy-tale wedding

Selling Sunset's Vanessa Villela 's fairytale wedding

Published by Rachael Auld for Homebodii
On the 10th of October 2022, real estate television show, Selling Sunset's shining star, Vanessa Villela married her soulmate, creative director and photographer Nicholas Hardy, in the wedding of her dreams.
Vanessa got ready for her special day wearing two Homebodii bridal garments, a stunning bodysuit with a glamorous bridal robe over top. Dressing her bridesmaids in matching Homebodii robes.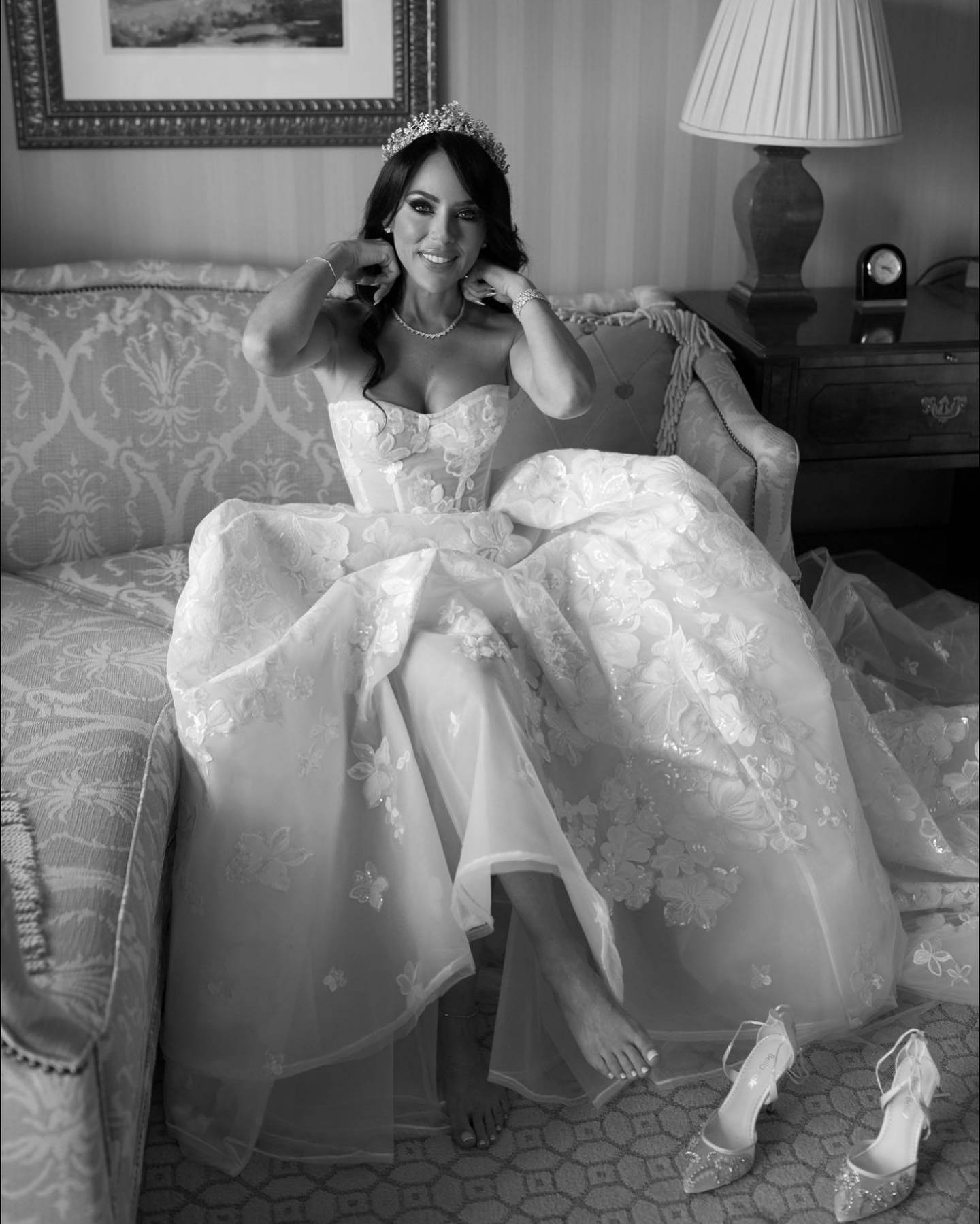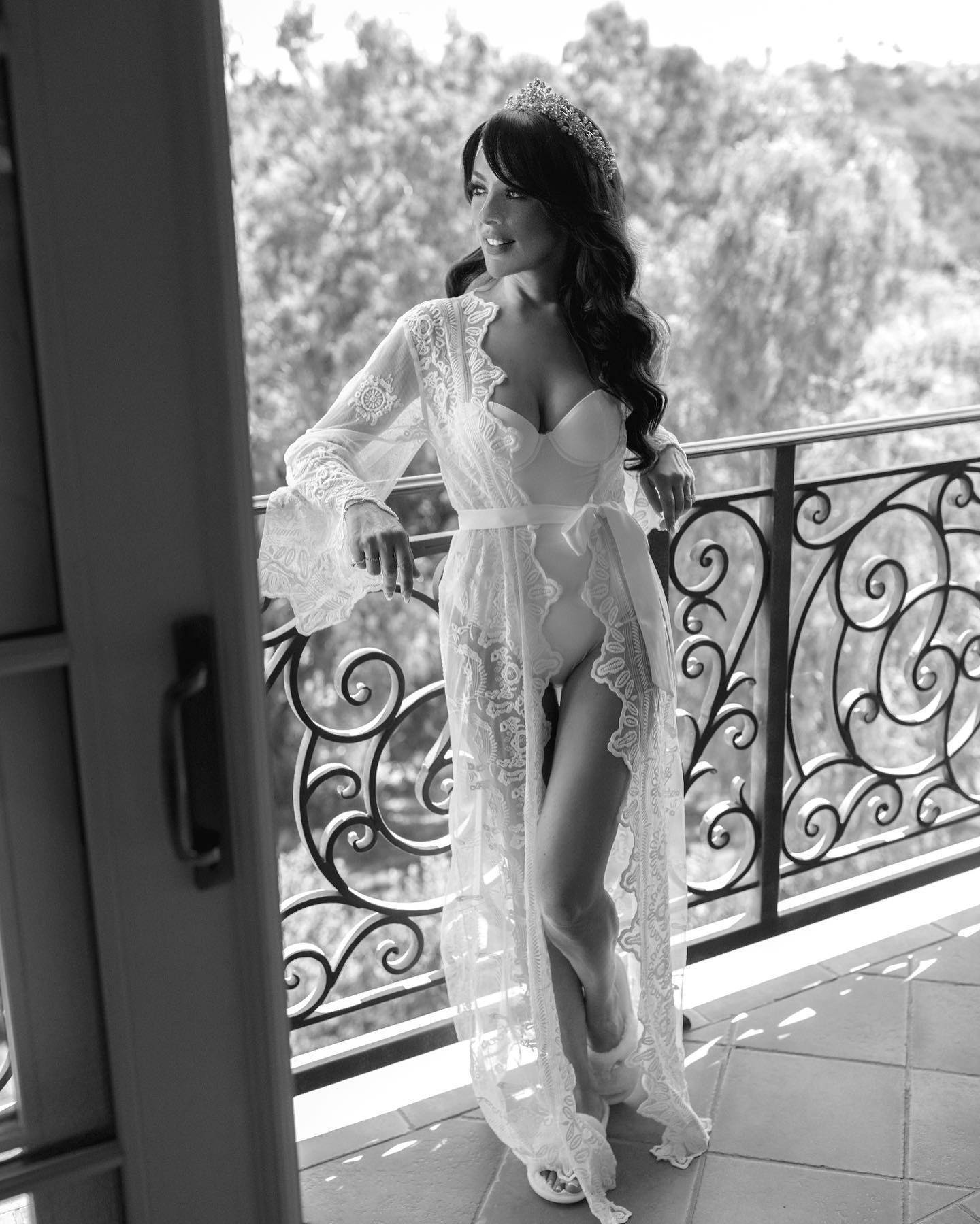 A word of advice to new brides would be… "Although it's easier said than done, try not to stress the little things. As long as you & your husband are together with your closest and dearest that's all that matters. Nobody will know what was supposed to go to plan."
---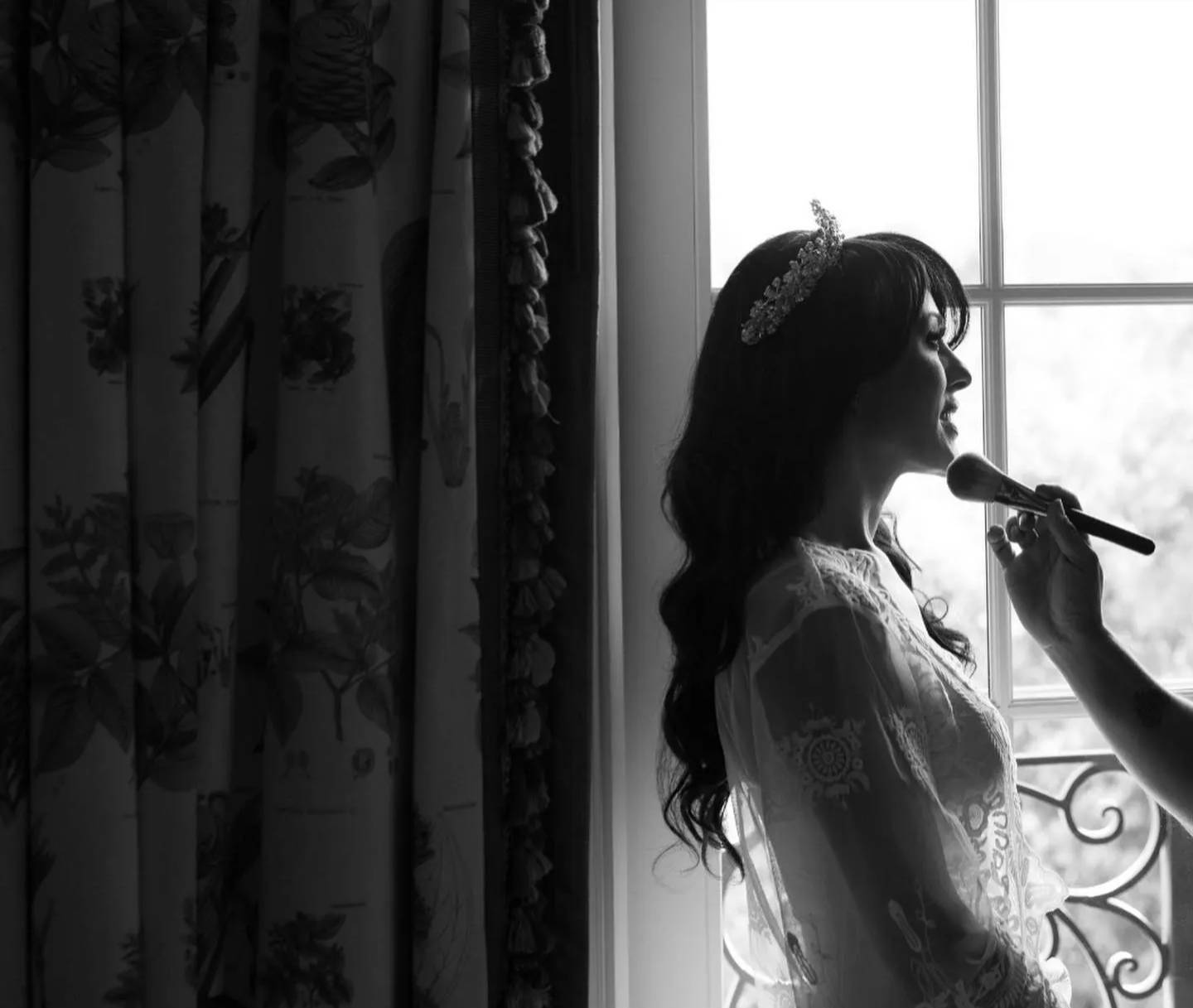 "It [the wedding proposal] was a very private and super romantic moment with just the two of us," Vanessa told Brides Magazine in an exclusive interview.
"It was truly magical with the Hollywood sign in the background like a movie! Just like our love story."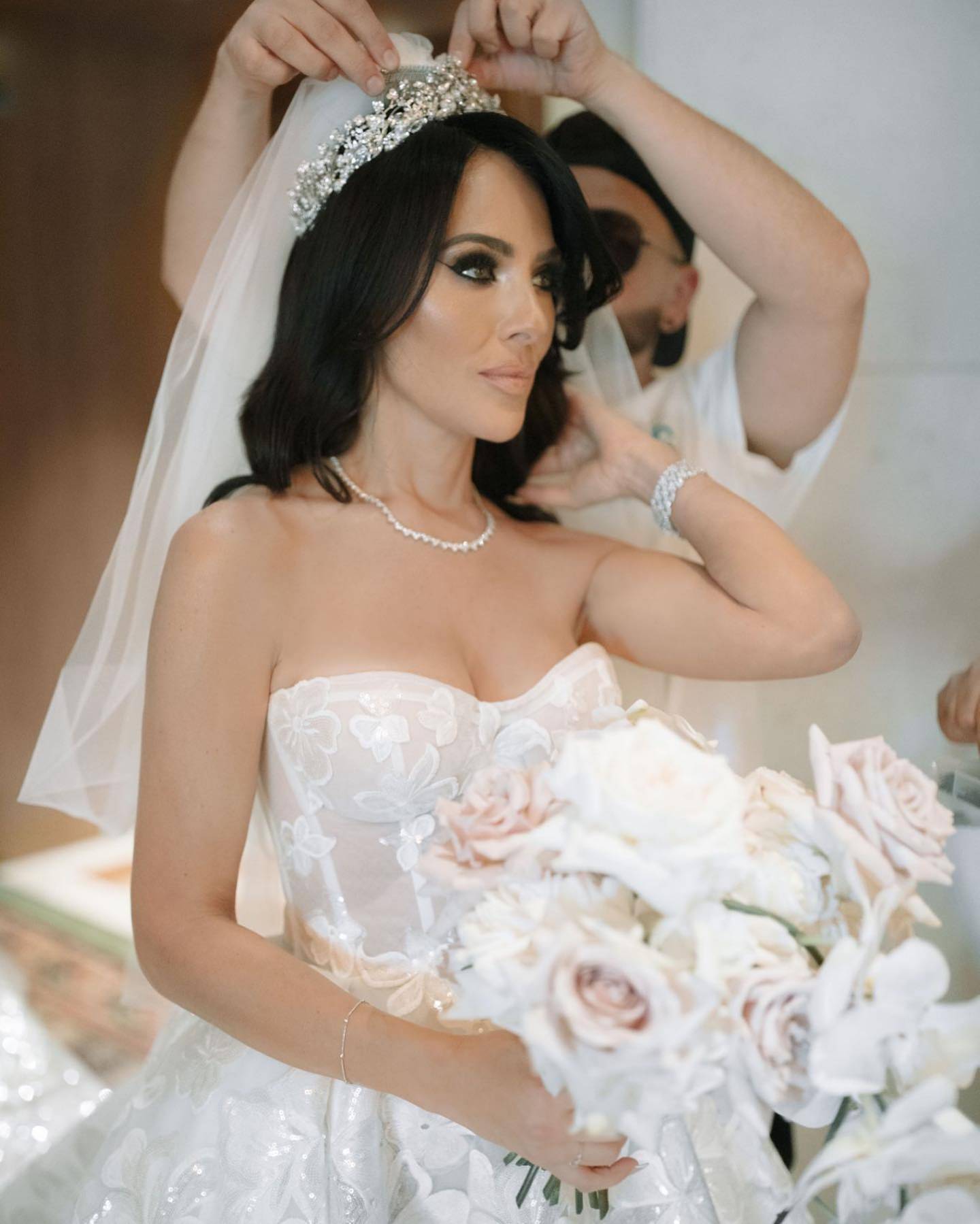 The couple told Brides magazine, "We wanted the event to be intimate yet grand, and to create something that would blow people's minds. Just like our love, this event had to reflect their fairytale love story."
Vanessa alongside her gorgeous bridesmaids as they lounge in the Olivia Robe in the shade Blush.
"The most important thing for the both of us was to create a family that all came together to create an epic wedding! Every single vendor spent time speaking with us before they were selected,"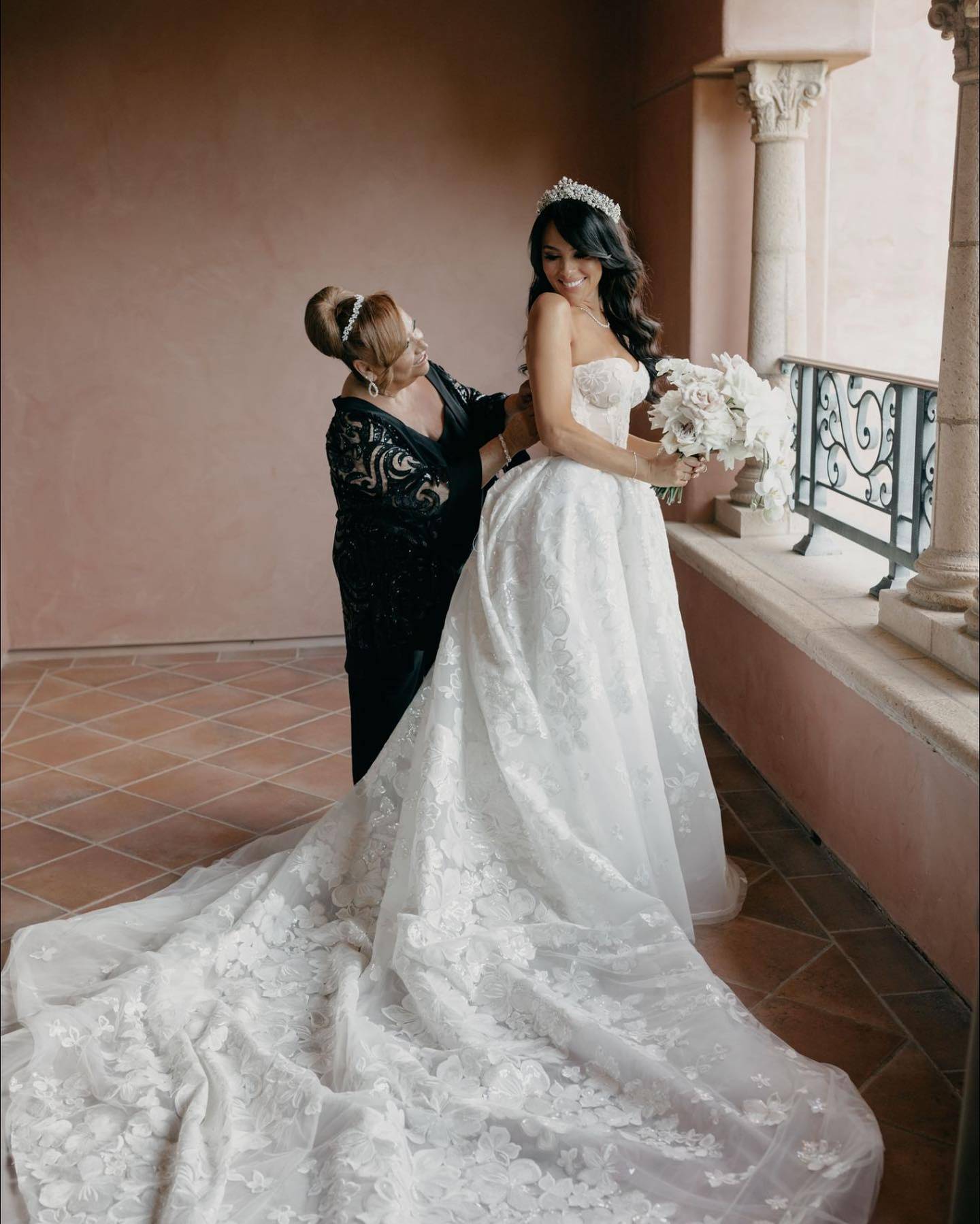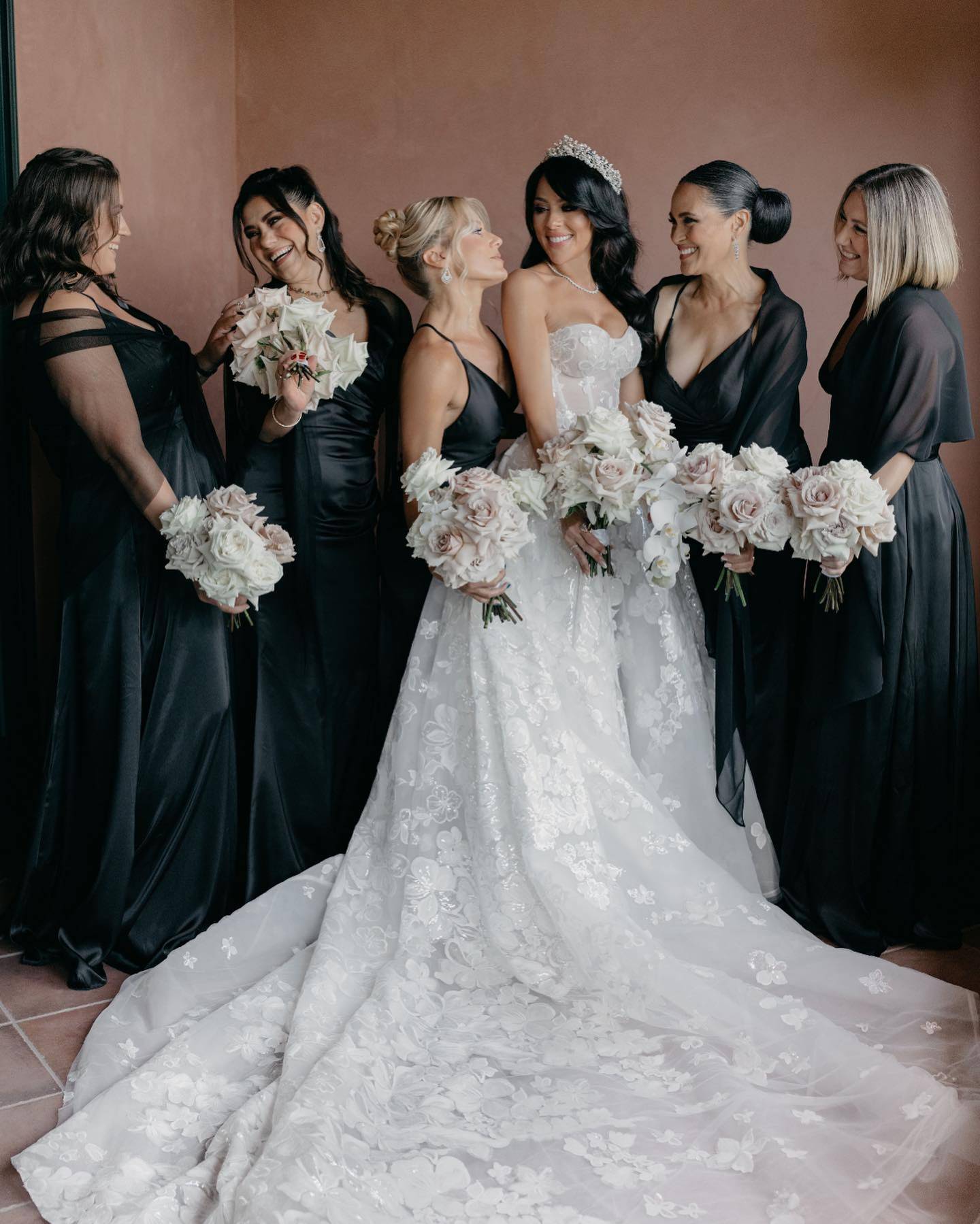 The glamorous wedding took place alongside 69 of the couple's closest friends and family at San Diego California's extraordinary wedding venue, The Fairmont Grand Del Mar.
You can read more about their spectacular wedding in Bride's exclusive coverage. 
---