Inside Jessica Bonnici's chic Sydney wedding
See our bride of the month, Jessica Bonnici's, dreamy nuptials
Published by Lucie Clark for Homebodii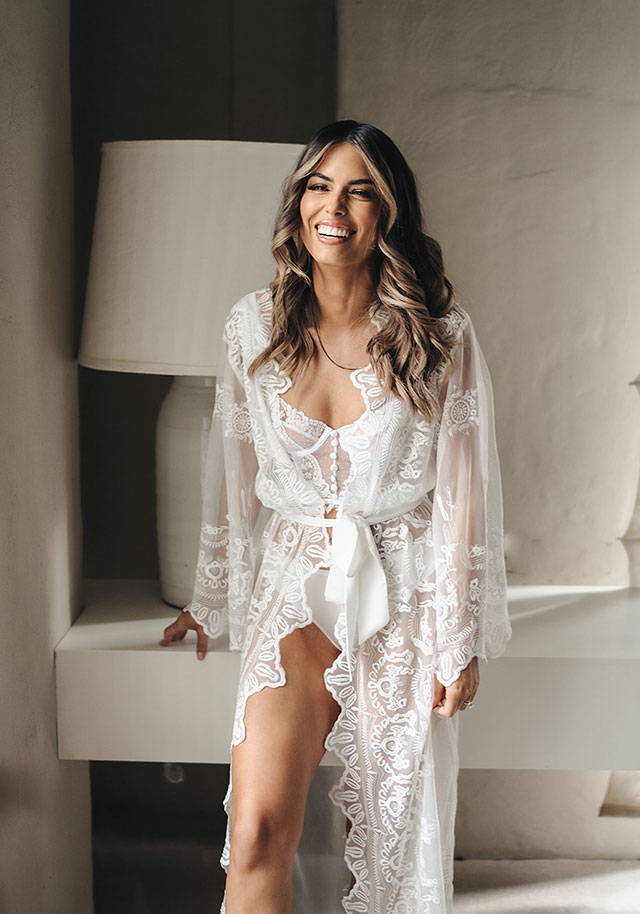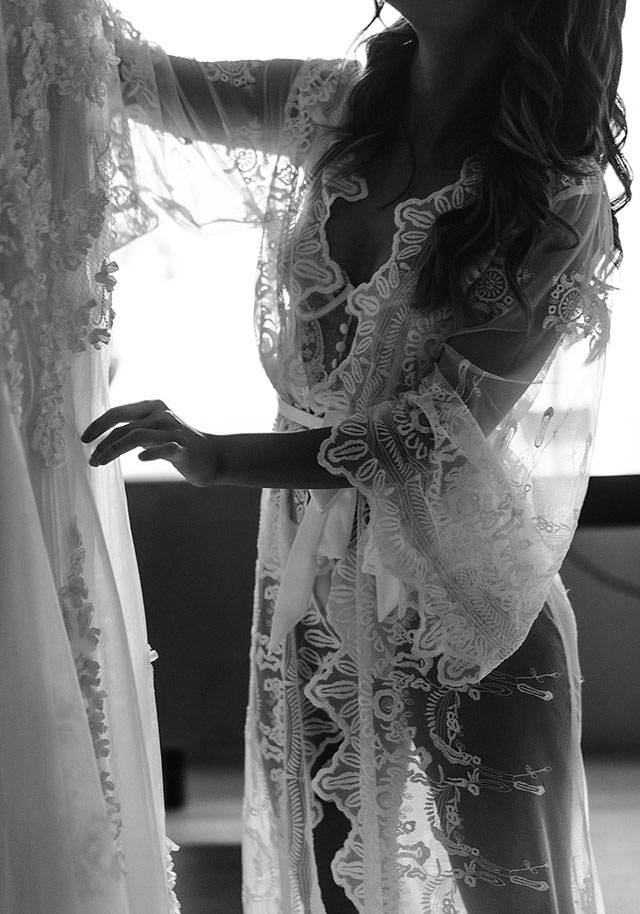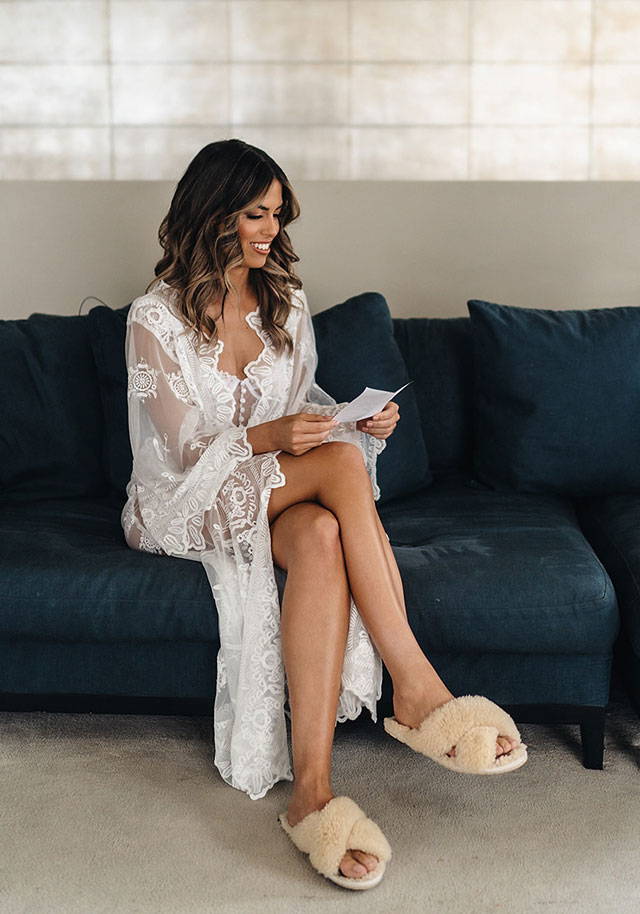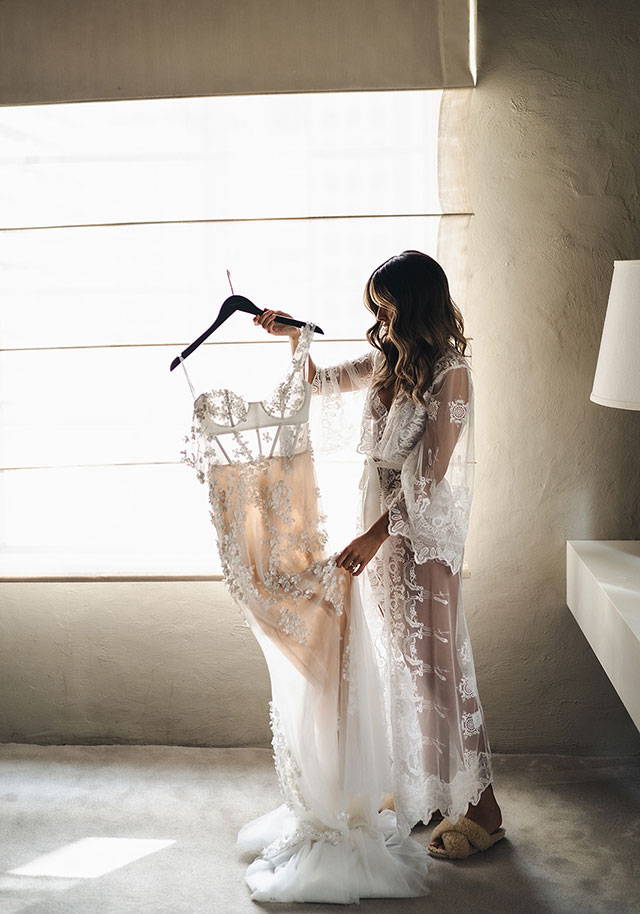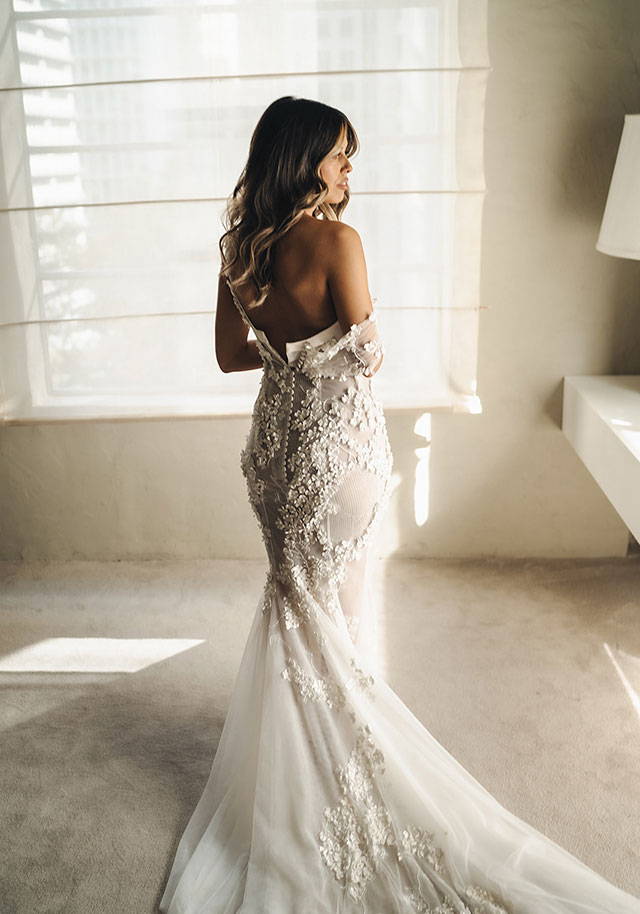 From the moment bride Jessica Bonnici knew her fiancé was "the one" to her wedding dress journey and her special Homebodii moment, read on as Jess invites Homebodii inside her chic Sydney wedding.
"We knew we wanted to spend the rest of our lives together when we spent time apart travelling and he couldn't handle being without me ;)

Our approach to planning the wedding was to go with the flow — it will all work out!

My wedding dress journey felt like it was meant to be. I didn't hunt for long and it all fell into place the moment I met Jess from J.Andreatta.
Looking back on the day...
Looking back on the day we are so glad that we were blessed with zero restrictions! We partied all night and it was the best part of the day.

The styling details that I loved were the neutral colours and minimalist vibe. I wanted it to be romantic and allow elements like my dress and bouquet to shine.

The most unexpected part of the day was how bloody nervous I got!!! I am so easygoing but the moment we headed to the ceremony I had this intense feeling of nausea, haha!
My inspiration for my hair and make-up was effortless glam — how I normally look going out. I didn't want to stray too far from "regular Jess"!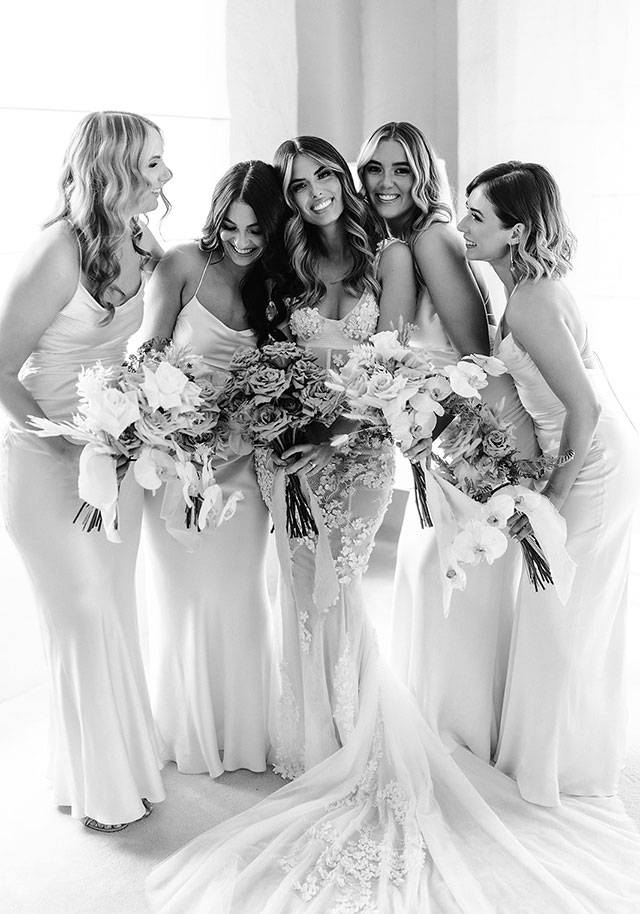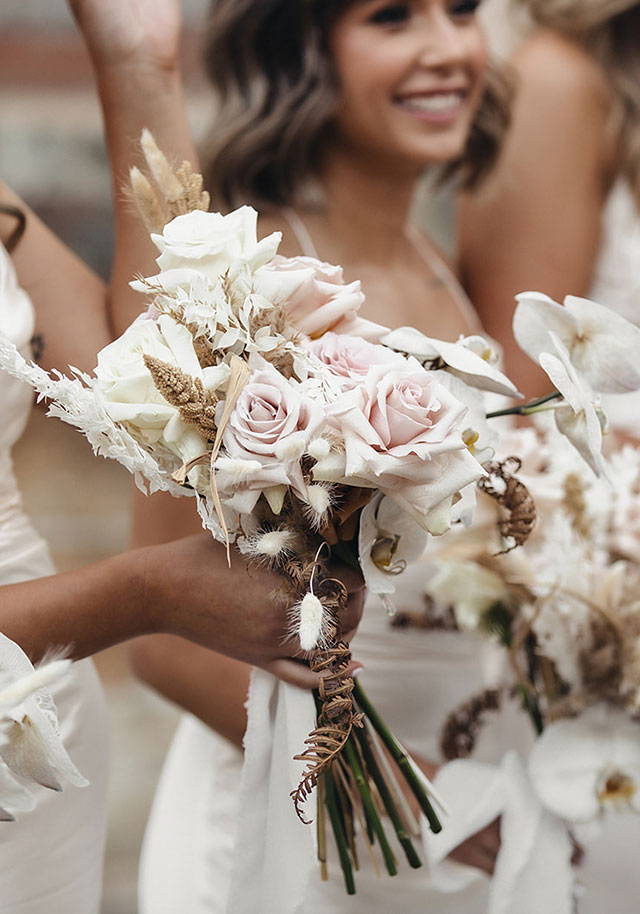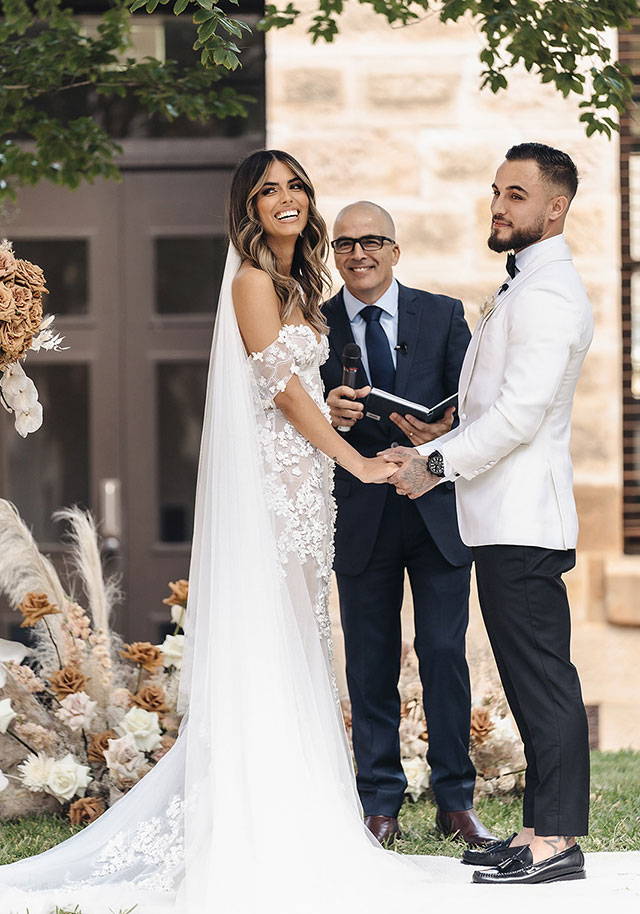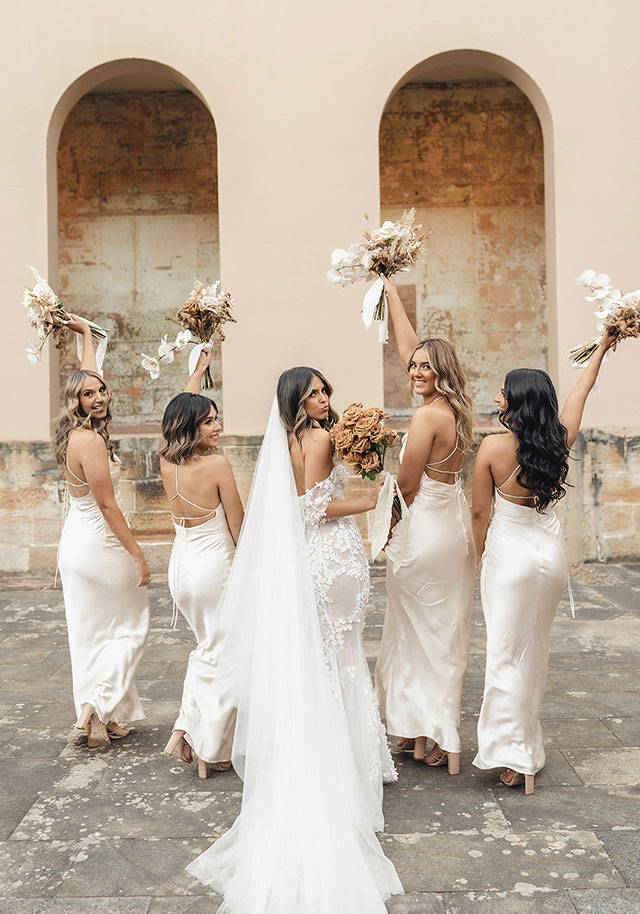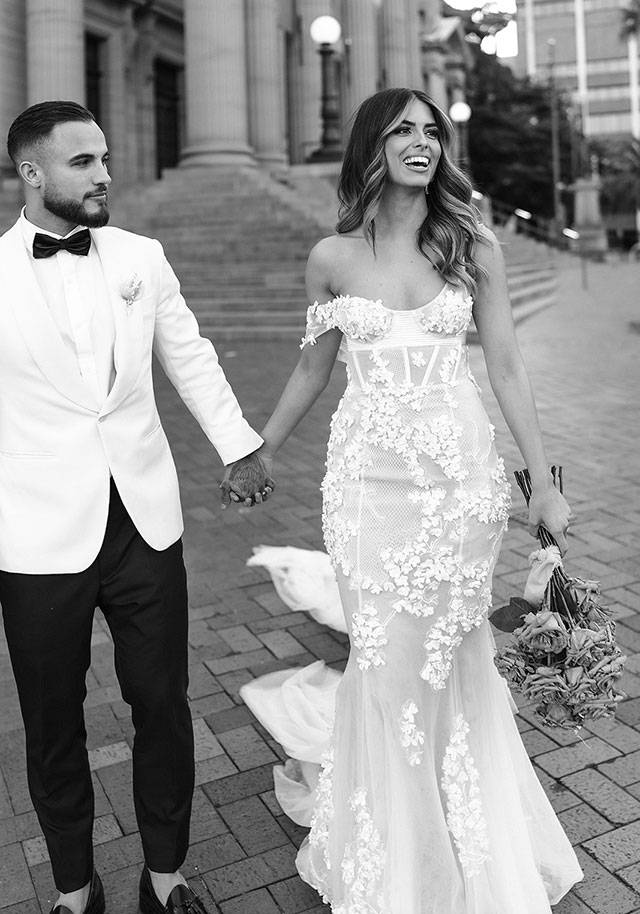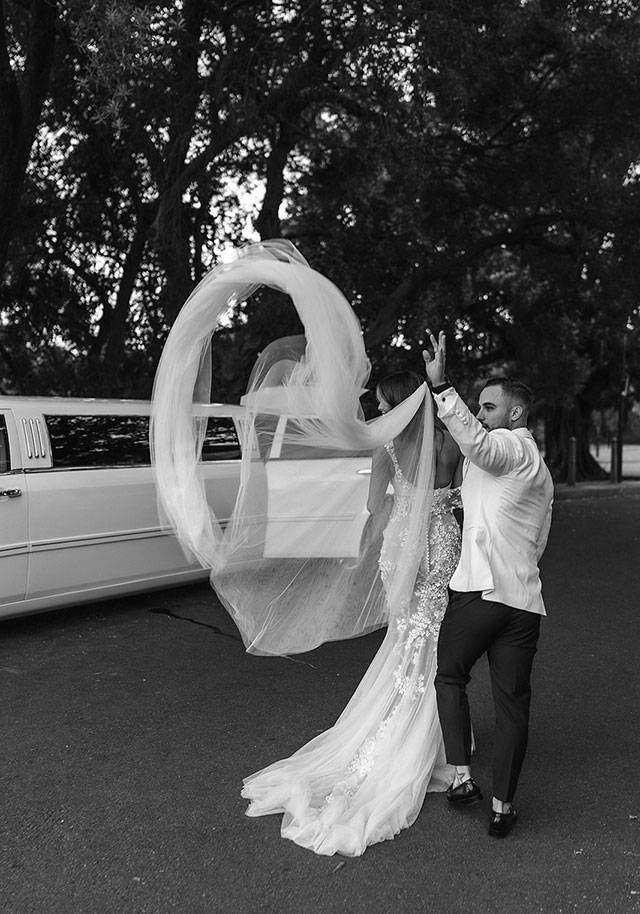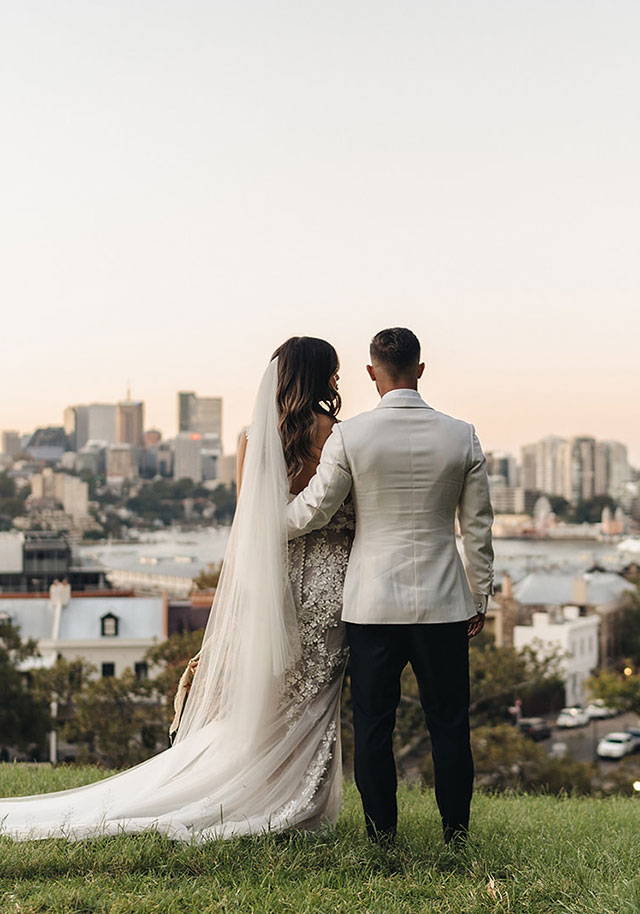 "My Homebodii moment was special
because my best friend chose it for me as her gift.
She knows me so well and it was so special wearing something from her." 
The standout vendors were my photographer Jack Henry, videographers I Do Cinema and the photo booth, Open Booths (everyone got in on the fun and I have all the proof ha ha).

We were so happy we chose the venue because it was quintessentially Sydney, chic in its characteristics and a well-oiled machine due to how pro they are at running events. The Establishment speaks for itself which we loved.

A word of advice to new brides would be… don't sweat the small stuff and plan your day to make you and your fiancé happy. People will always have something to say but if you love it, that's all that matters."
"When I look back on the day now I feel nostalgic.
It's true what they say — the day flies and you need to soak in every moment."