Harmony Butcher Dream Wedding
Harmony Bell
Model, Mentor & Muse
See her Real Wedding
Published by Nina Weiss in Homebodii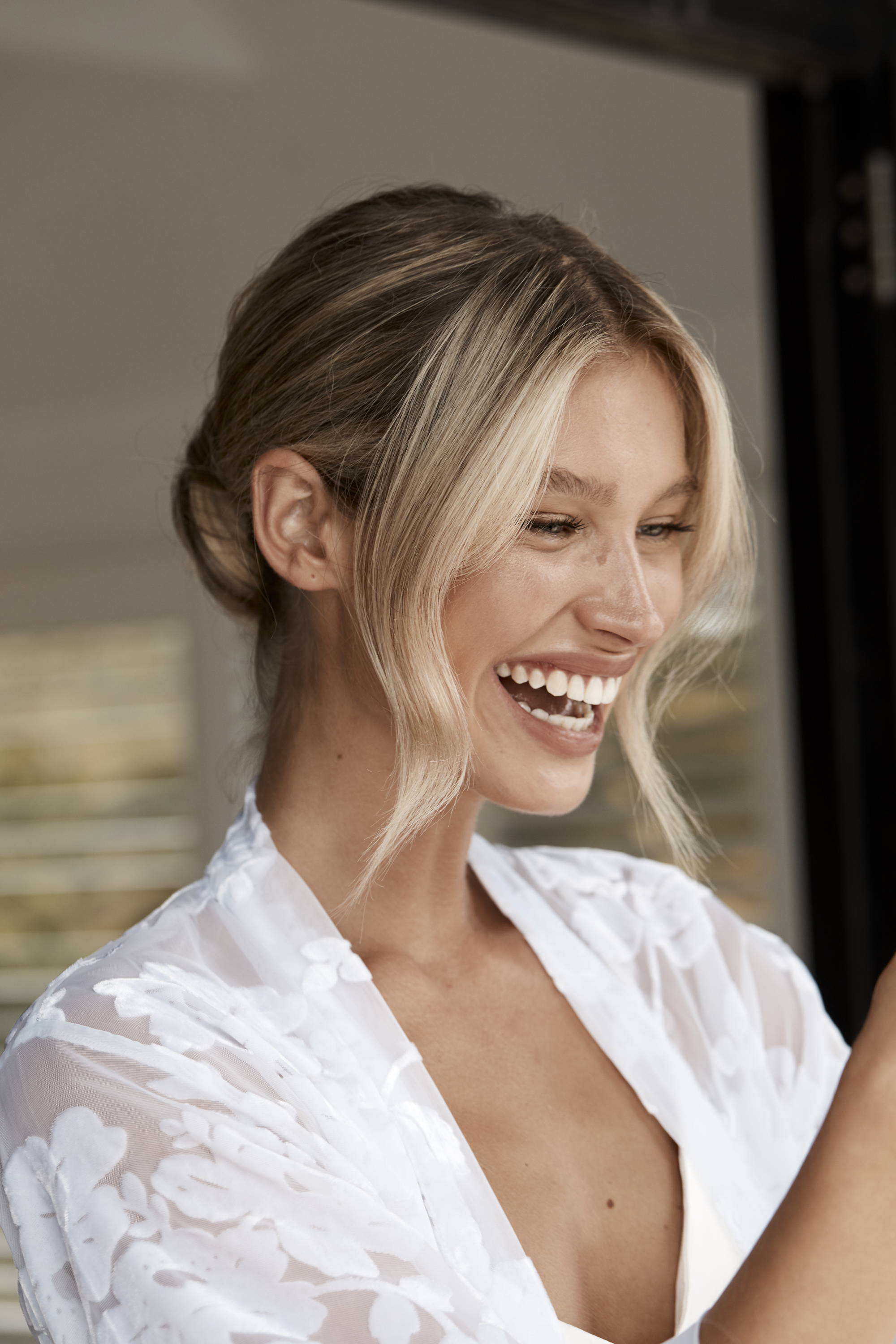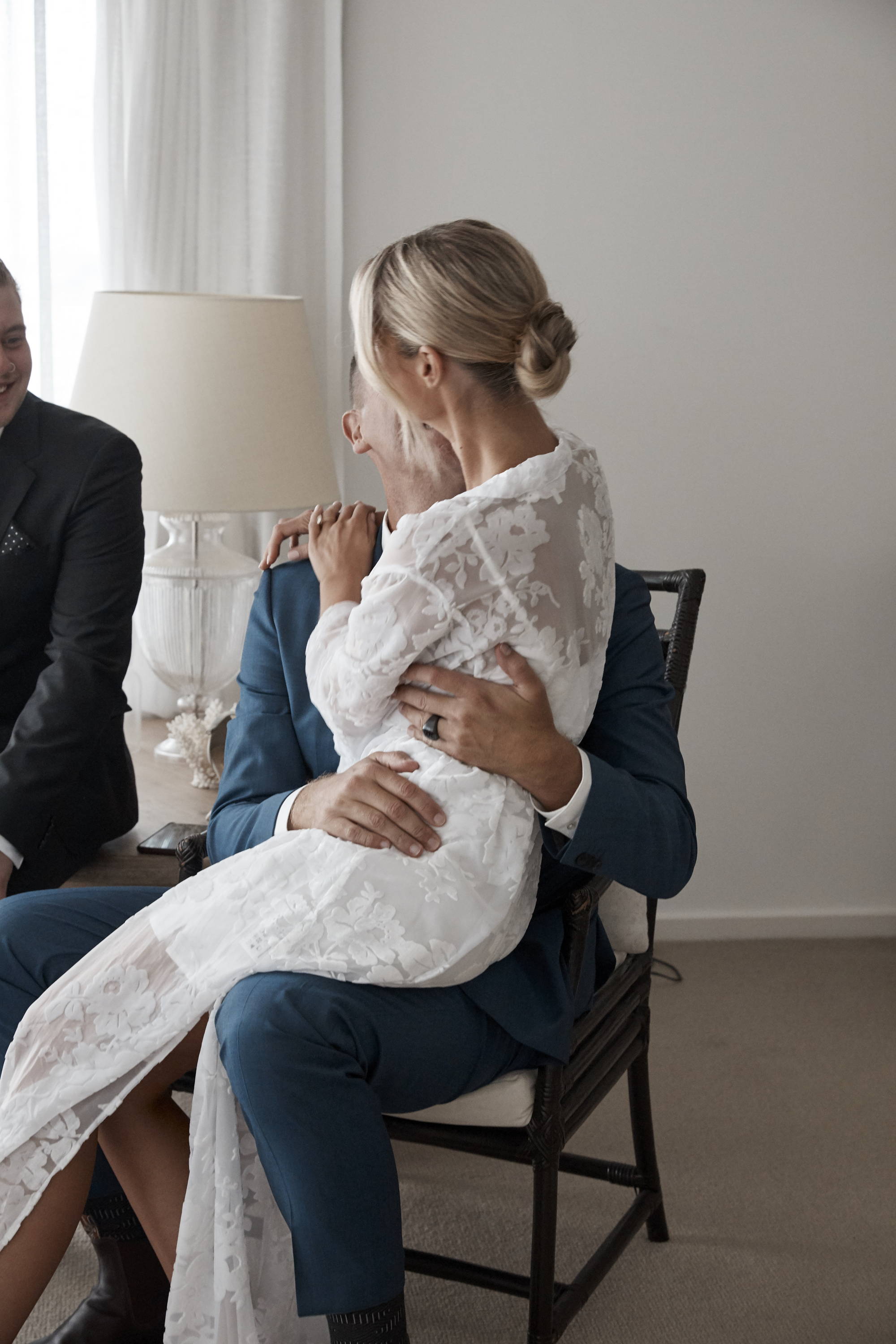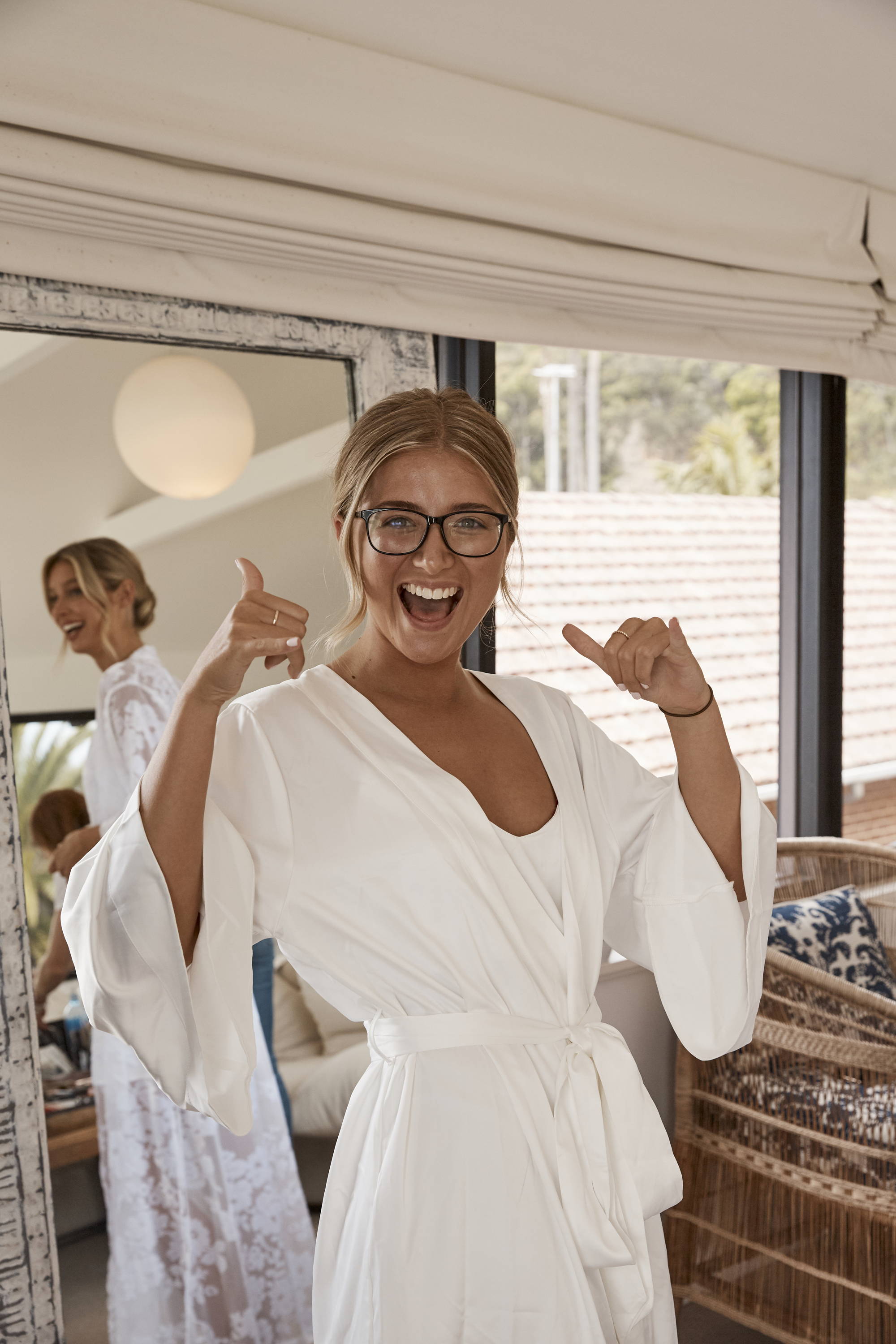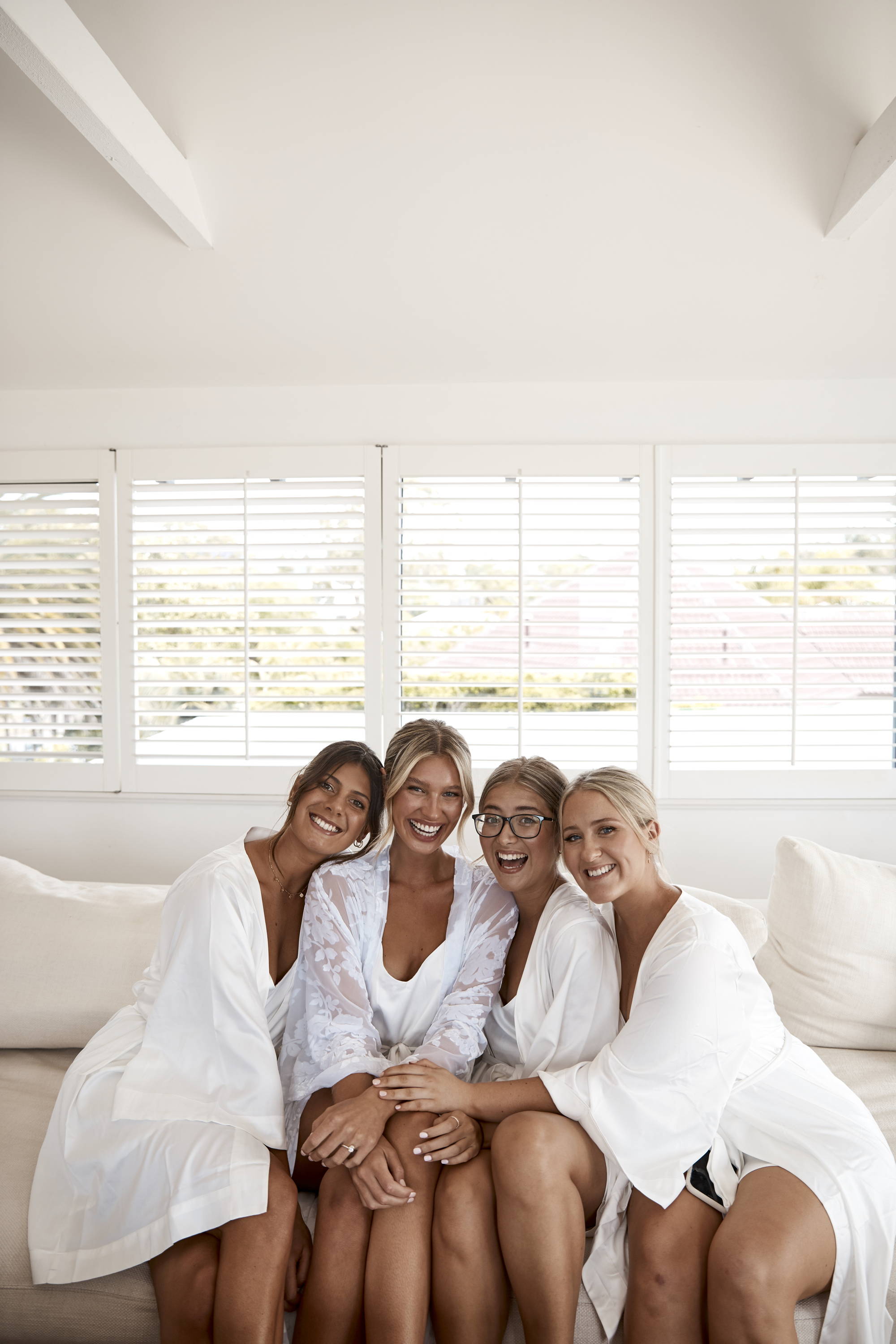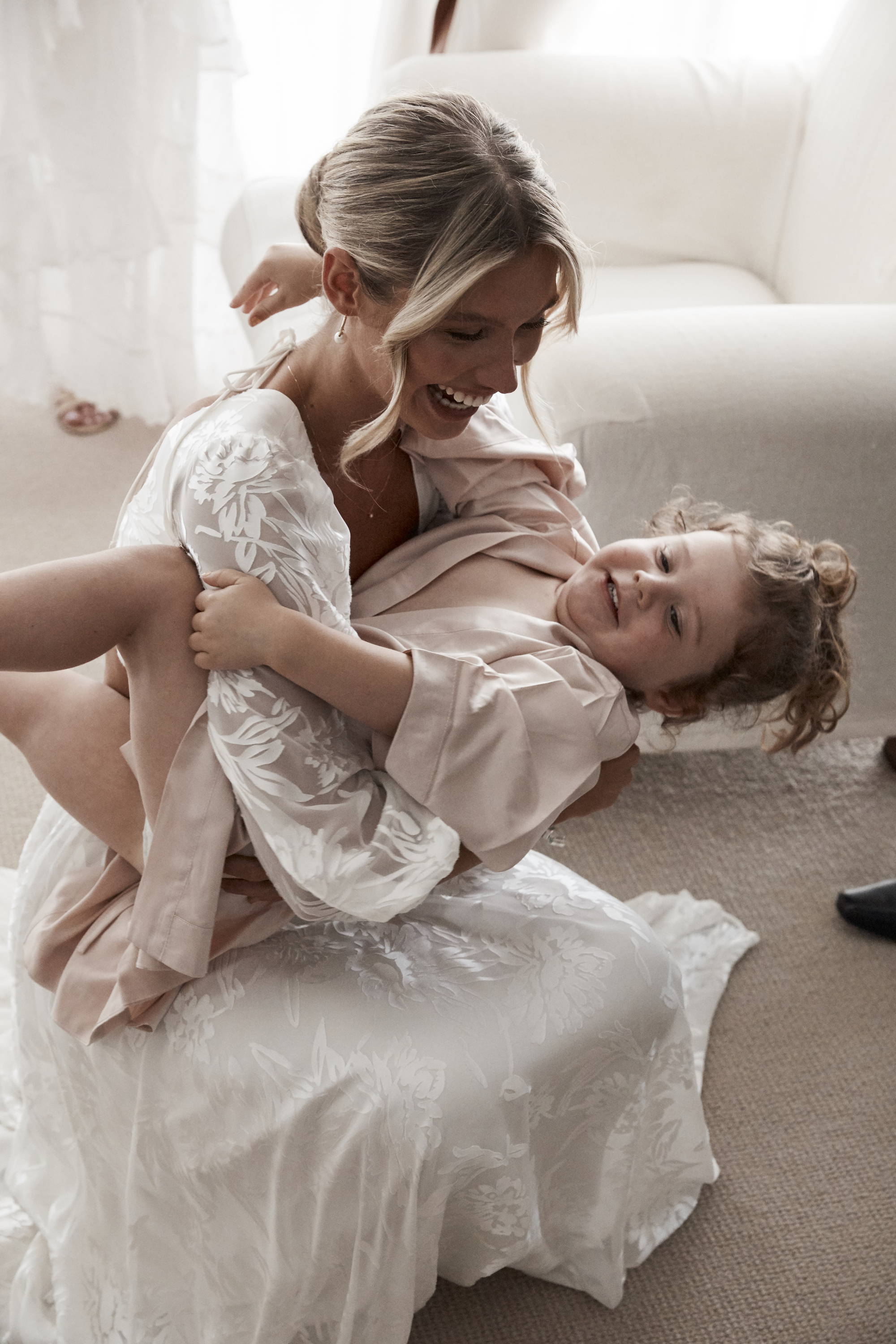 From a young age, I have always dreamt of my wedding day! So, when it came to planning where we would celebrate our love and the look + feel of the day, I had so much fun. Nat (my husband ahh!!!!) and I wanted it to be simple and represent US!
That meant it needed to be simple, by the beach and we needed everyone that we loved so dearly to be there. Once we decided where we were going to have the wedding, everything else fell in
to place!
We actually chose the reception venue first; Moby Dicks, Whale Beach (NSW). When we walked in we fell inlove straight away and new this was the space for us!
It was an all white venue with beautiful high ceilings and long glass walls with the most beautiful view of Whale Beach. The staff were so accommodating and
welcoming which also helped us lock in this venue straight away!
We then ended up hiring a house on the beach (about 5 minutes drive to our reception venue) and decided we were going to set the ceremony up out the front of the house, with the backdrop of the ocean. Simple and very relaxed. I had always envisioned the look and feel to be white, bright, light and simple.
Our stylist, Rychelle (Lovestoned Styling) absolutely nailed the brief. From the beautiful white floral arrangements to the table setting at Moby Dicks to the beautiful and simple cake! She tied everything together so perfectly…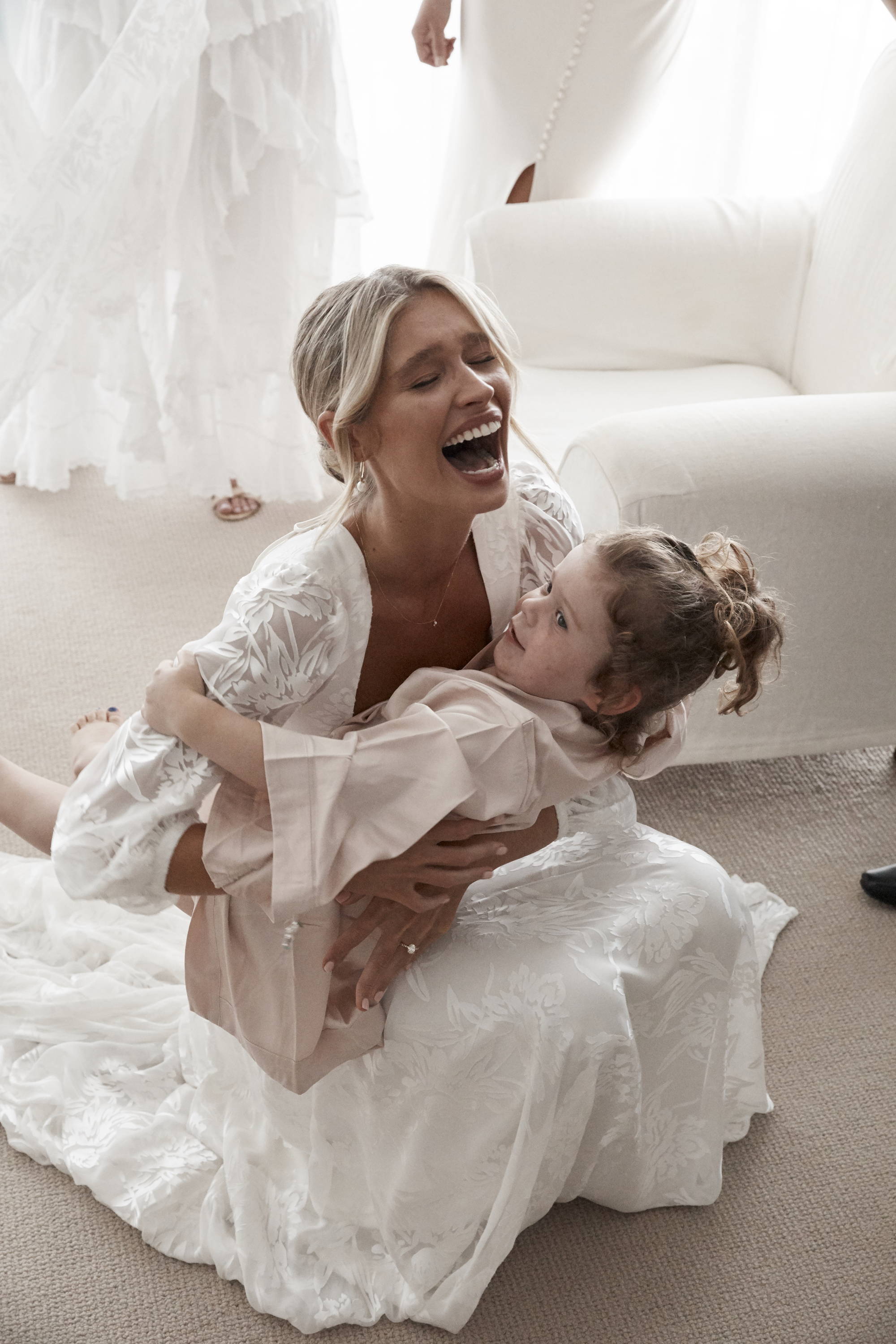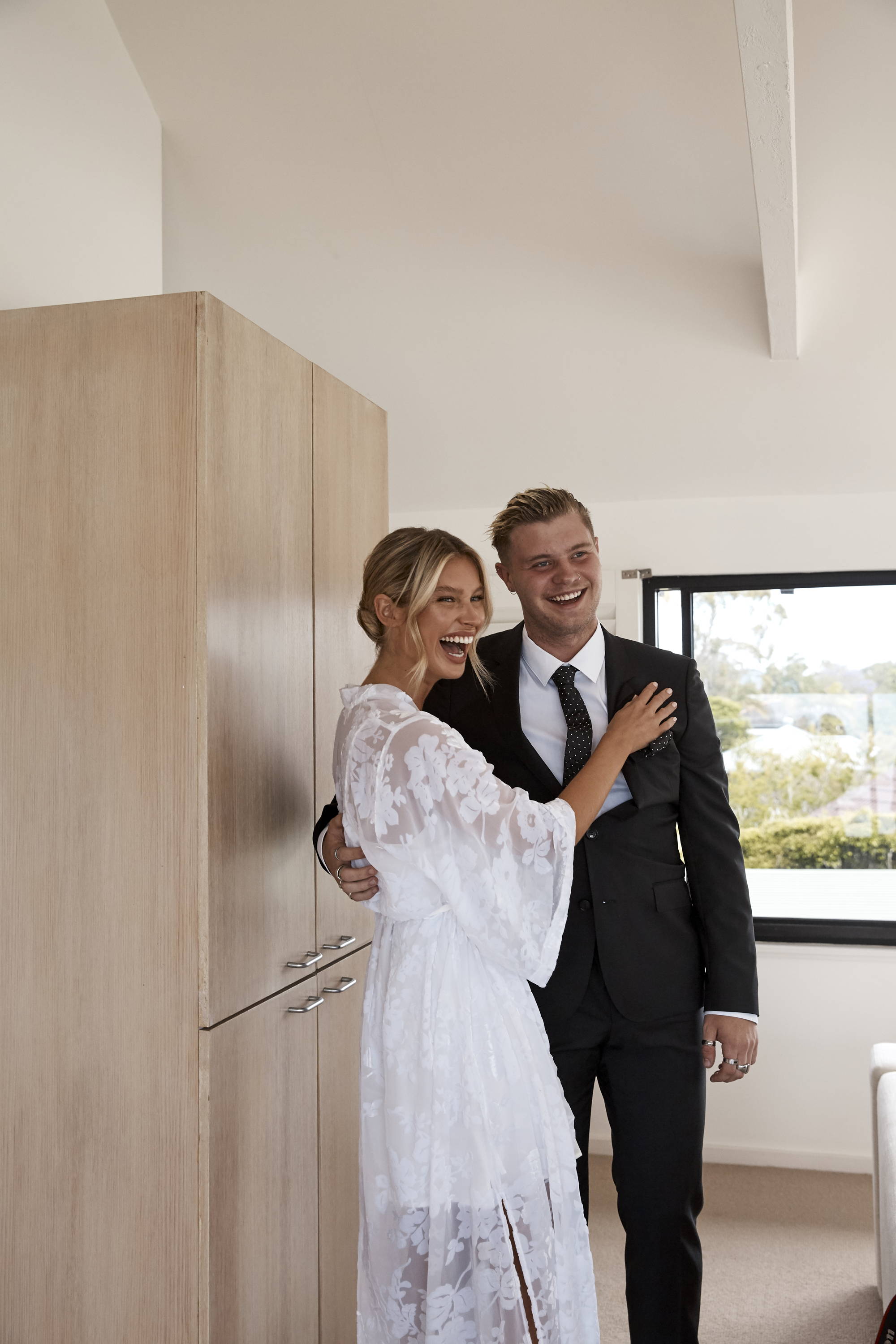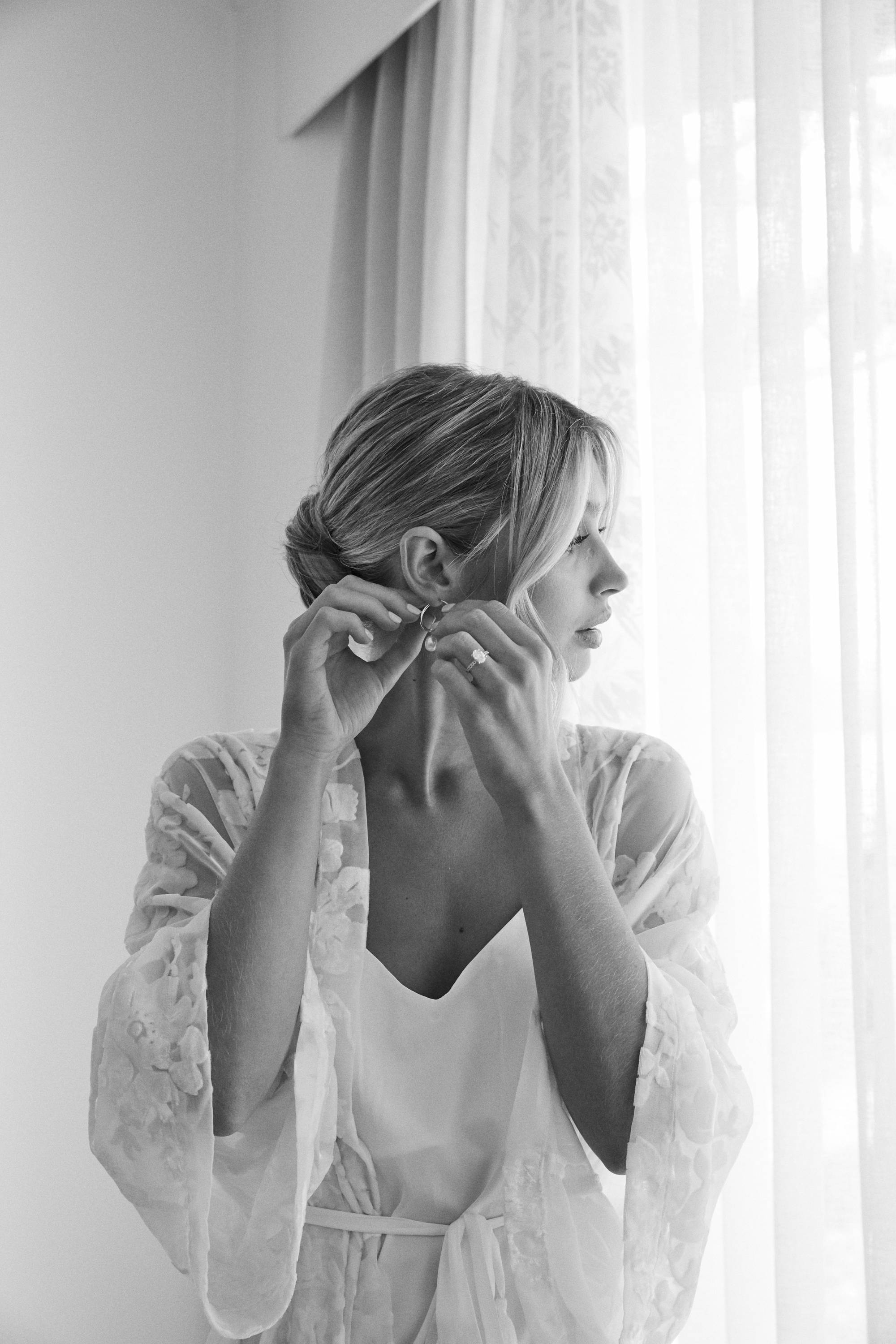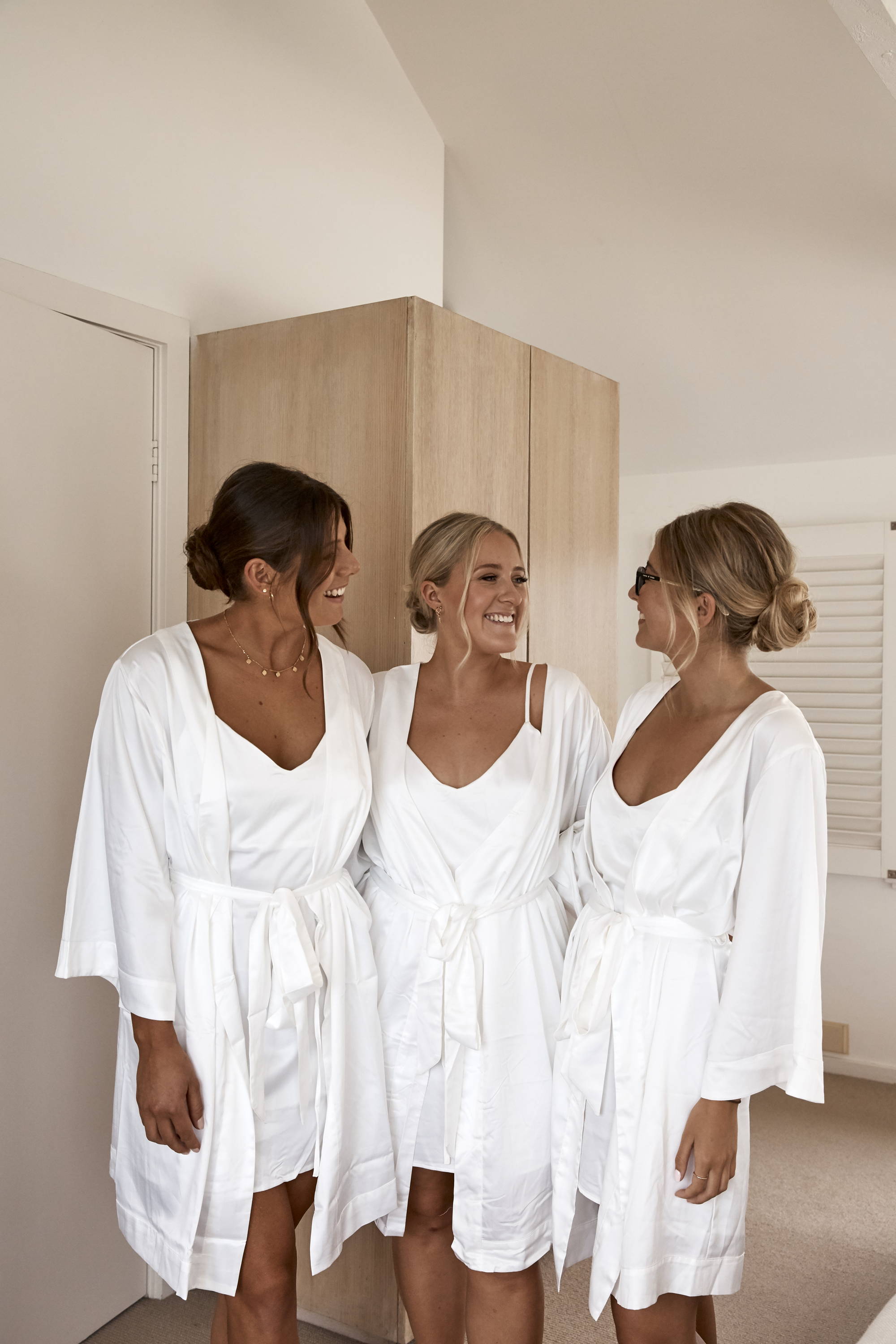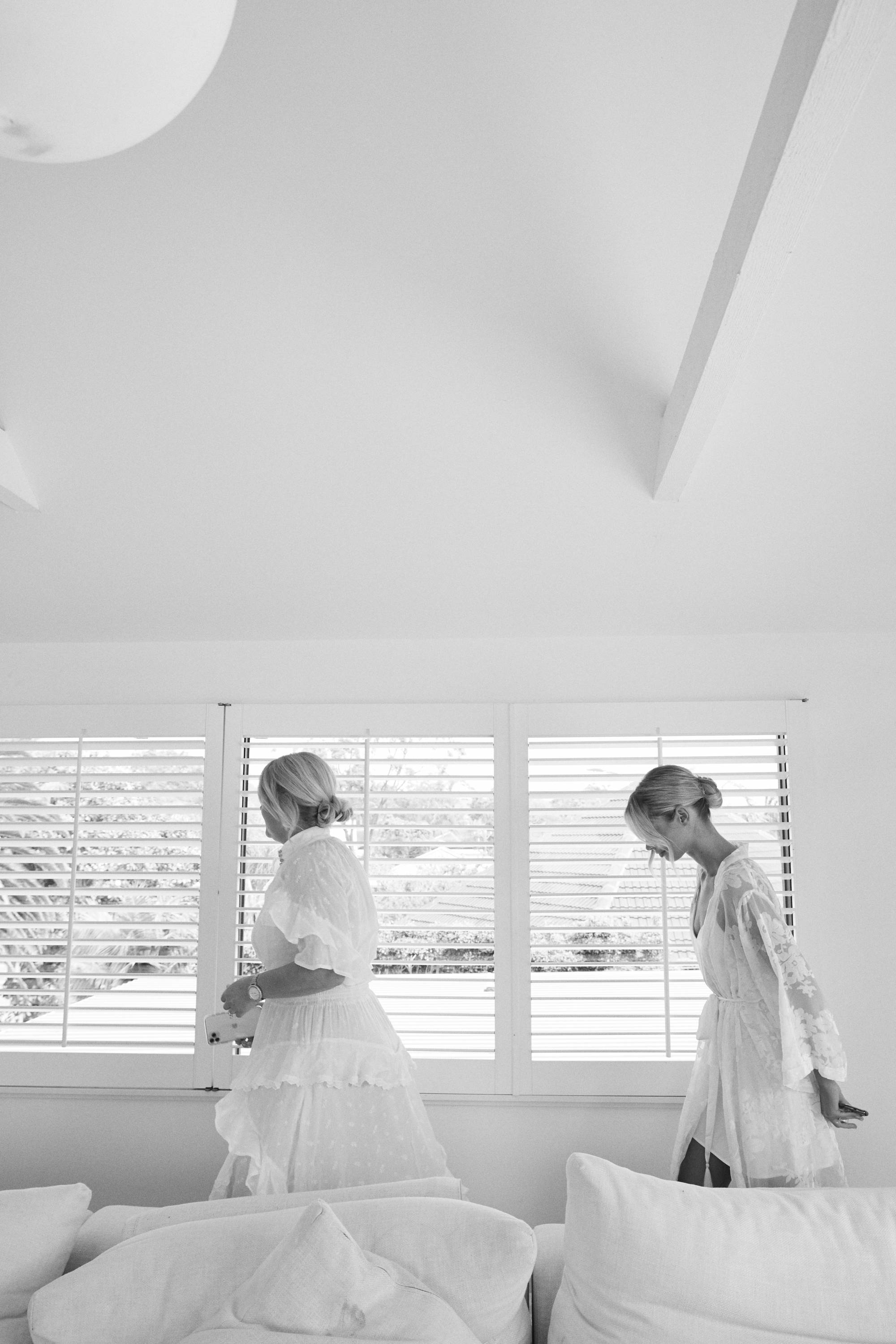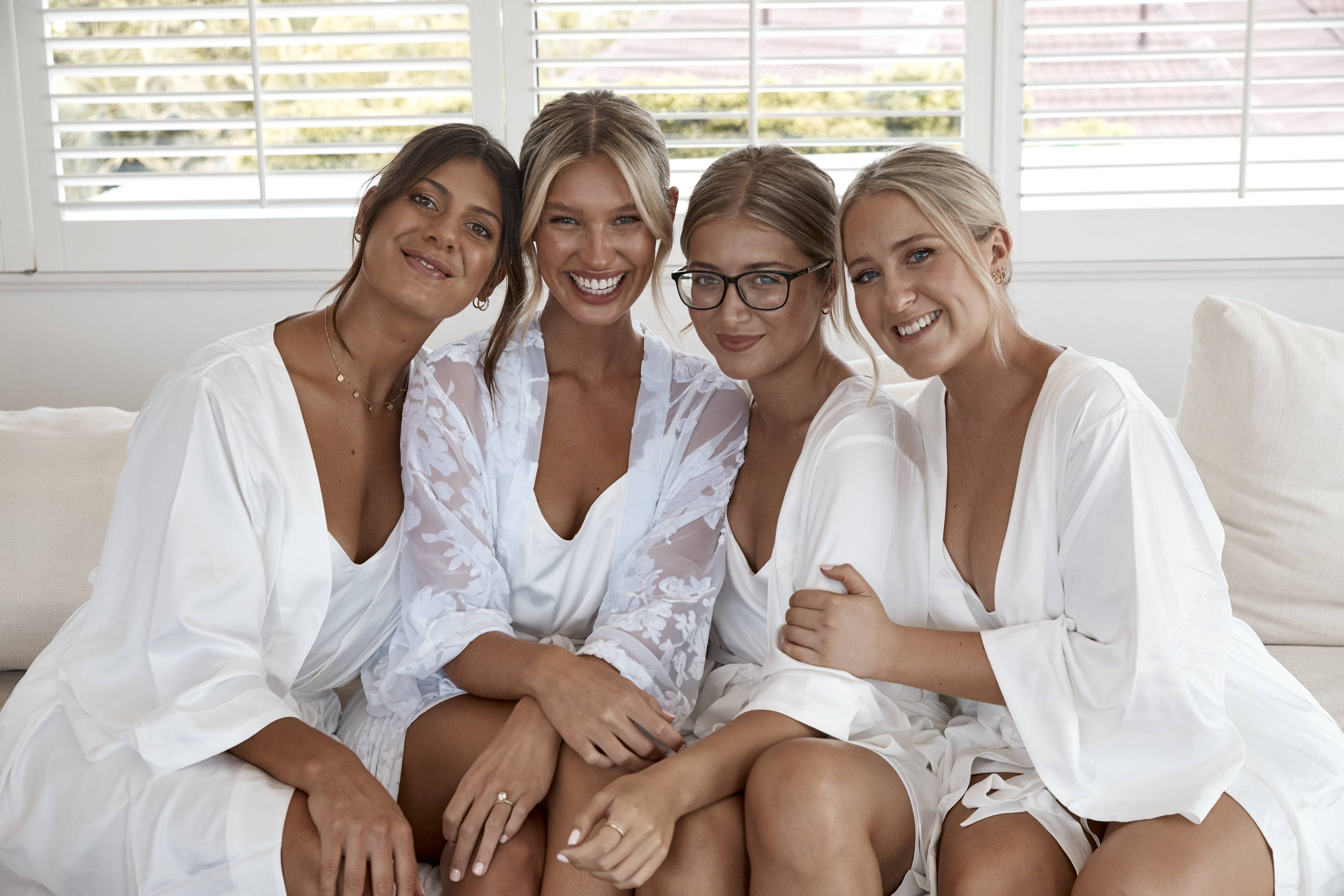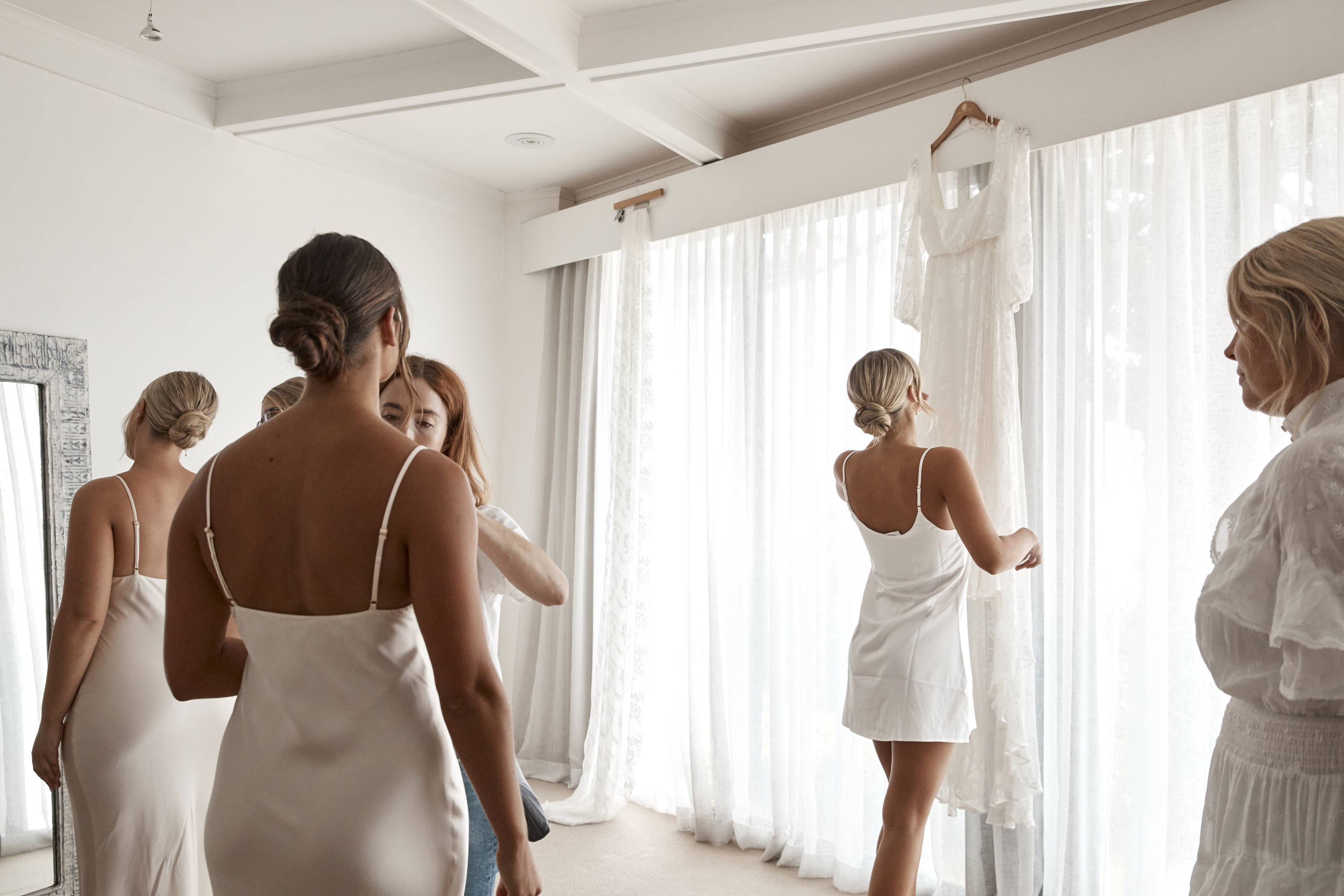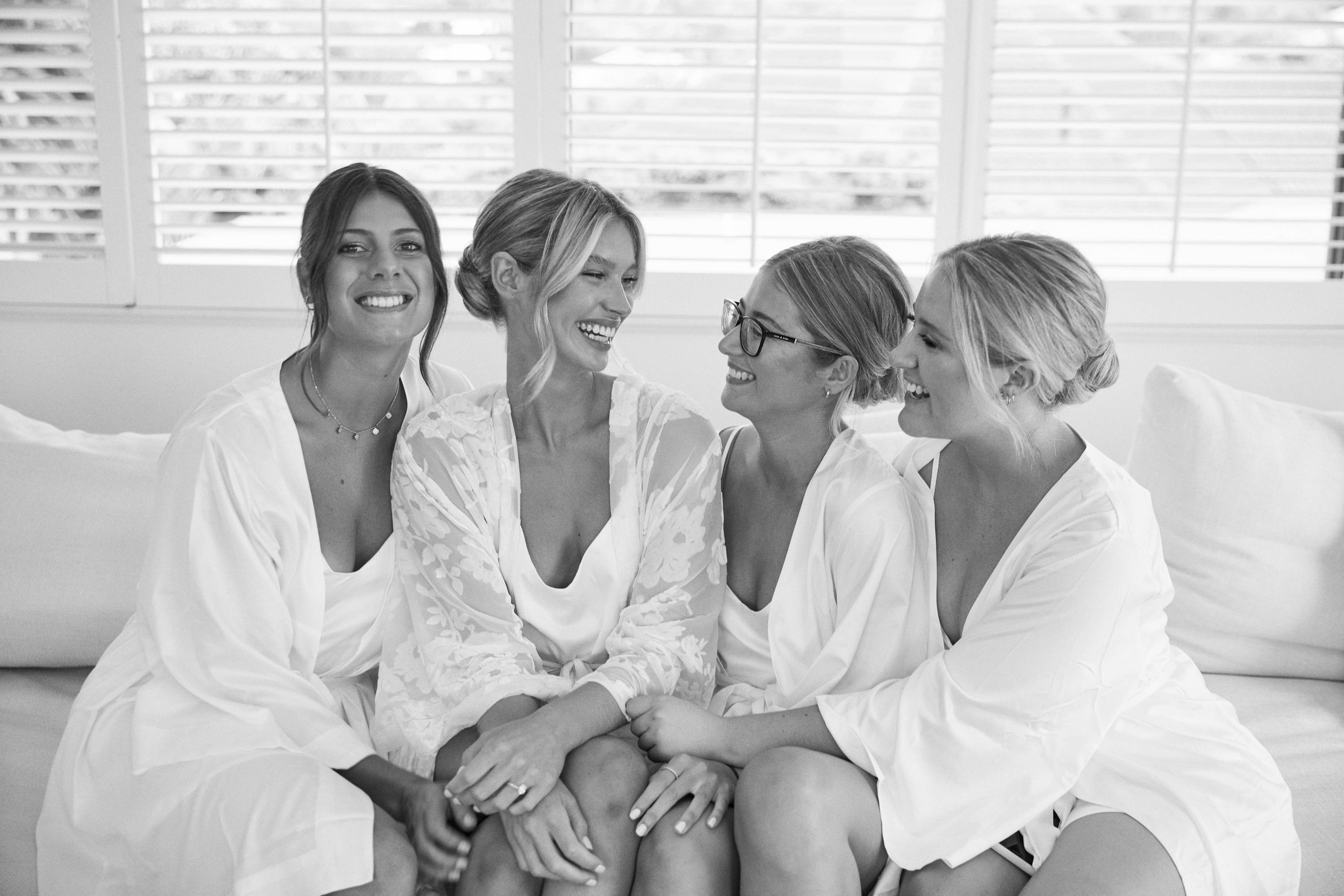 What pieces did you choose from homebodii to include in your special day and how did they make you feel?  
Again, I wanted SIMPLE! The fabric of the Homebodii gowns are just beautiful and feel like a smooth second skin. We all felt so comfortable and that is KEY! We all wore a white Jasmin slip and paired it wit a robe.
The girls wore the Jasmin Robes in white. And I wore the Stevie Maxi Robe. I am so so glad that I chose homebodii for our gowns… I'd choose them all over again every single time.
How did you propose to your beautiful bridal party?
It kind of all came together last minute and very simply! I had my best friend and my 2 sisters (they aren't really my sisters- they're Nat's brothers girlfriends- but they feel like sisters!). I loved having these 3 by my side- they're like family.
How did you spend the morning of your wedding?
Nat was so lovely and brought myself and my family coffee in the morning. I am so happy I got to see him because it made me feel grounded and wayyyyy less nervous. After that we had brekky and just chilled! Because the makeup was so minimal and simple, and hair didn't take long- once we were ready we just sat around in our robes and enjoyed eachothers company for a few hours- it was the best. (keeping in mind those hours went by SO quick!)
What was your favourite moment of the day?
This is such a hard question because I loved every second of every minute of every
moment! Nat would say his favourite part was the ceremony. I think mine might be
when we said our vows? I loved all of it though.
Where did you go for your honeymoon?
We were lucky enough to get to QLD (as their boarders opened just in time… haha
weddings in COVID!) We stayed at Qualia in Hamilton island and it was the best
week of our life! We slowed down and enjoyed every second together. I will never
forget our honeymoon.
Do you have any advice for anyone about to tie the knot?
I have a few… hehe
1. So many of us spend so much time focusing on the little aspects of the day
and organising/planning the day that we neglect the real reason behind the
whole day- to celebrate love; celebrate two people coming together.
Whenever you feel a little stressed and overwhelmed just remember WHY
you are doing this. Take your focus off the organising and place it onto the
reason behind the beautiful day. (And to be completely honest, I forgot all
about all the details on the day because I was so engrossed in the beauty of
the day!)
2. Do things throughout the day that help you to be grounded. Being grounded
helps you to be present and there is no place better to be then in the present
moment! (Especially on your wedding day!)
For example, the night before the wedding I was feeling superrrr nervous.
So, I made everyone drive to woollies so we could get a tub of icecream. We
then sat and ate it. It was the most simple of things that helped ground me.
3. Get off your phone! You will have photos – that's what your photographer is
for!! Being off your phone allows you to be present and enjoy every moment
because the day goes SOOO quickly. (I took a few selfies and scenery pics of
the day but I kept my phone on airplane mode- I received no calls/texts and
I stayed off instagram).
4. Simple is best.
5. The best advice I received was from a beautiful elderly couple. They said,
"Take a few minutes out of the night/day to go someone private, just the
two of you and soak it all in. You will never have this moment again". Nat
and I did this and it only takes a minute or two but I think it was my
favourite part of the night
Thank you Harmony Butcher