Glam satin pjs you'll feel like Hollywood royalty in
Make your bedtime style dreams come true

Published by Lucie Clark for Homebodii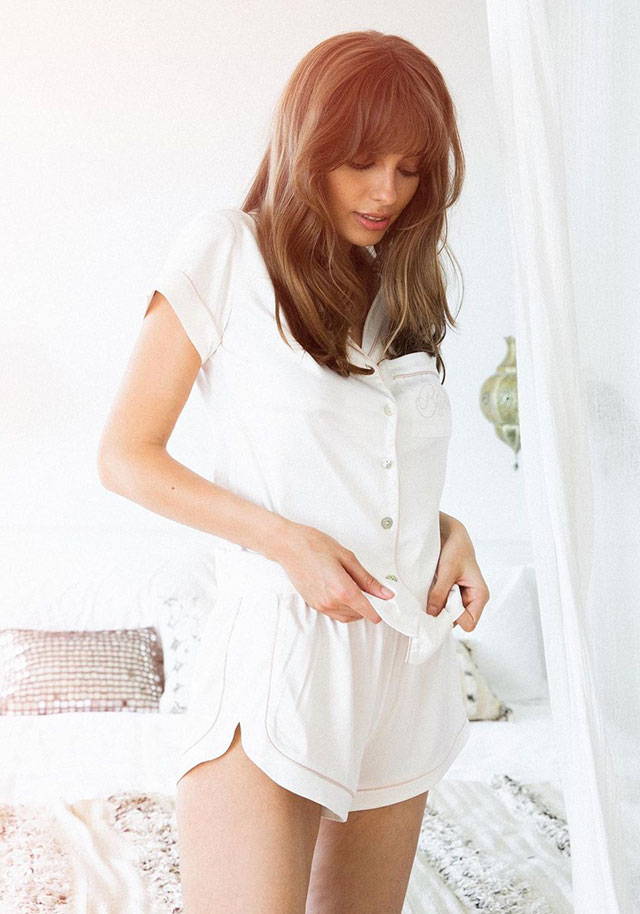 There's nothing quite so glamorous and Hollywood-esque than a pair of matching satin pyjamas. The thought of stylish satin pjs immediately conjures up images of an A-list movie star lounging around in satin pjs in their impossibly chic bedroom or lounge room – the whole scene basically straight out of a Vogue photo shoot.
So… what are you waiting for? Bring your own slice of Hollywood into your life with a luxurious pair of Homebodii satin pjs. Read on for our edit of the satin pjs that will make you feel like a Hollywood star.
Glam Hollywood-style satin pjs
Channel your inner celebrity and up your boudoir game with a classic Hollywood-style set of matching long-sleeved satin pjs like our Sabrina Long PJ Set. This glamorous satin pj style comes in four fashionable shades including navy, black, blush with black piping, and white (perfect for the bride-to-be). Personalise your set for an even more unique look. And, guess what? Personalisation is complimentary.
For an A-list satin set for summer, look to Homebodii's Grace Short Piping Pyjama sets. Slip into one of these sublimely stylish and comfy short-sleeved satin short pj sets and you'll instantly feel like a star of the silver screen ready for your close up!
"I'm mad for satin."
— famed shoe designer, Manolo Blahnik