Inside Karina Irby's Dream Destination Wedding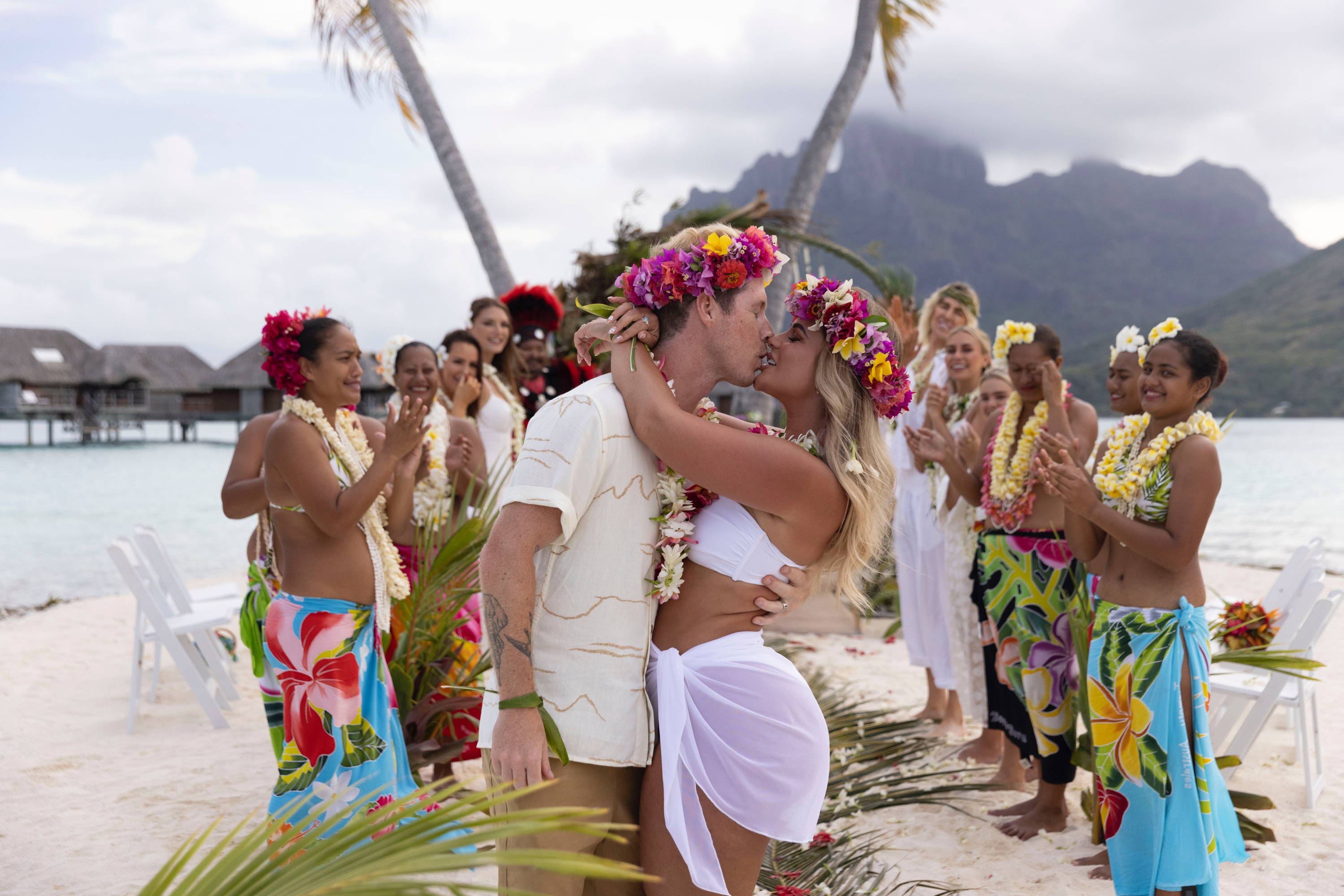 Inside Karina Irby's Dreamy Destination Wedding
Published by Jayde Hand for Homebodii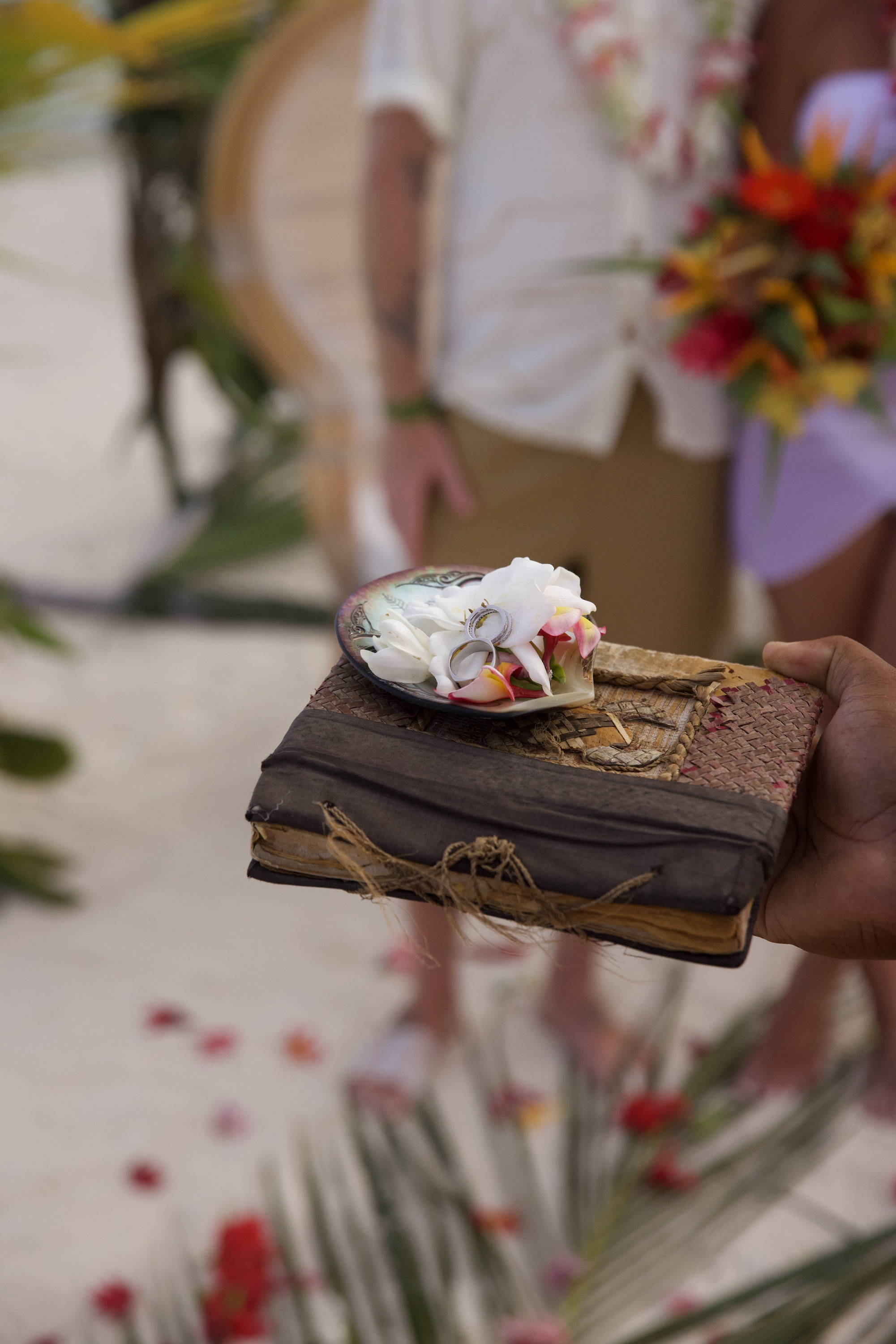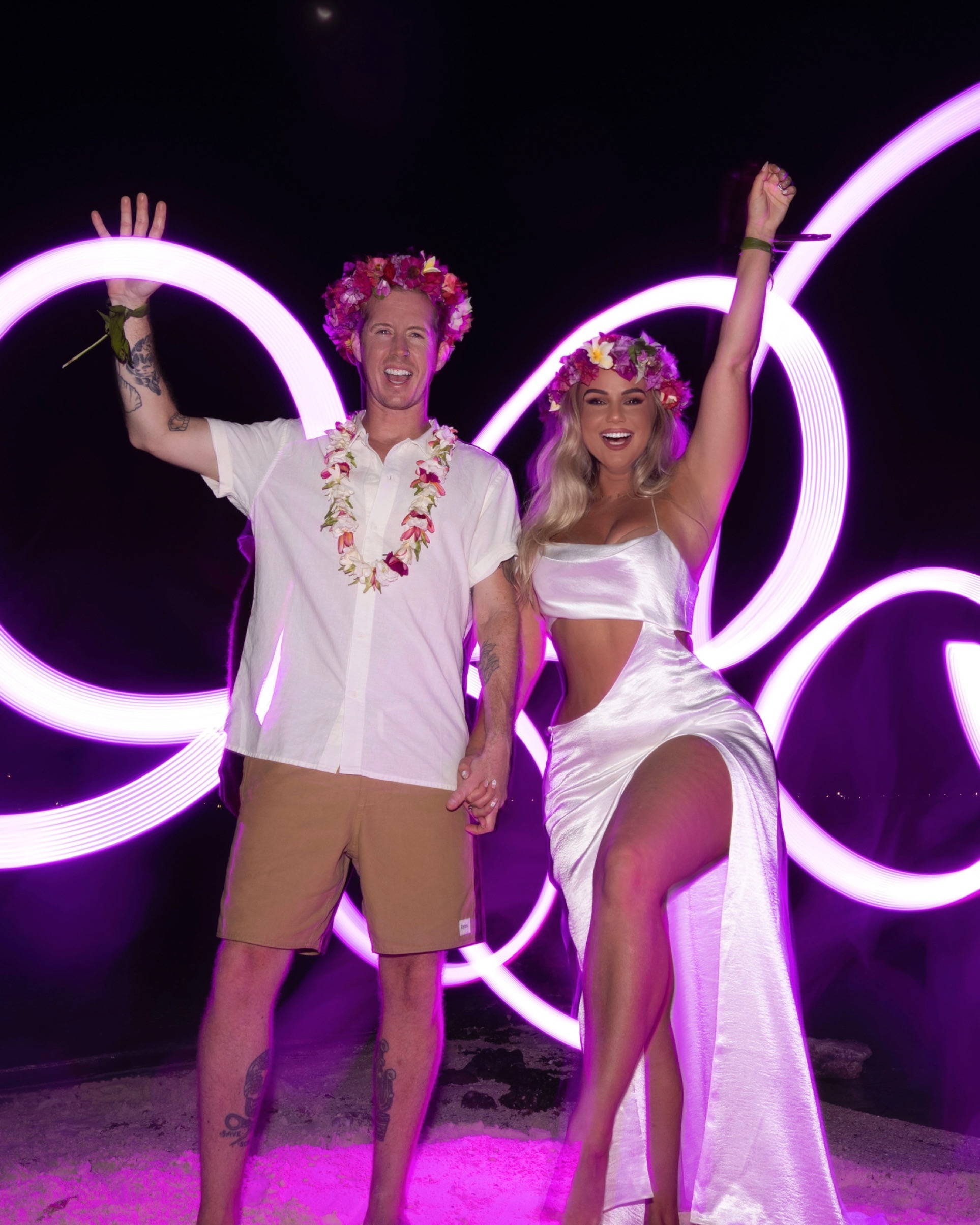 Our approach to planning the wedding was…
"Lowkey!

We had originally booked a Gold Coast venue for a wedding in 2021...

However, COVID forced us to postpone the wedding twice and just as we were about to begin locking in vendors and suppliers, there was a third wave and that was the final straw for us.

Setting up that larger and more traditional event had always felt like a chore for us… something we were doing just because that was the 'done' thing and it was expected of us.

So, one of the very few bright sides of COVID for us, was that it forced us to take stock of what was important – when it came to our wedding and marriage – and that was doing things for us and creating an experience that we would both really look forward to… and look fondly back on.

We are both huge ocean lovers and are always looking for an excuse to escape to the tropics.

We were lucky enough to travel to French Polynesia five years ago – for a Moana photoshoot – and fell in love with the location.

We have been dying to get back there ever since and always talk about the immense and indescribable beauty. It made perfect sense to us to get married in Bora Bora."
Looking back on the day, we are so glad that we… 
"Pulled the trigger in doing something special for 'us'. The whole experience was amazing and look back on it so fondly. We speak to so many of our friends and family who speak about their wedding, saying 'we wish we'd done that,' or 'we should have listened to ourselves more' etc. Thankfully, we can honestly say we wouldn't change a thing."
The most unexpected part of the day was……. 
"The whole experience was surprising and a standout!

One of the most special moments, however, was when we were draped in a traditional Polynesian Tifaifai.

This is a precious quilt that symbolises affection, love, respect, and consideration.

This was made custom for our ceremony and will be something we keep and cherish forever.

We didn't realise how special it would feel or seem, until it was happening."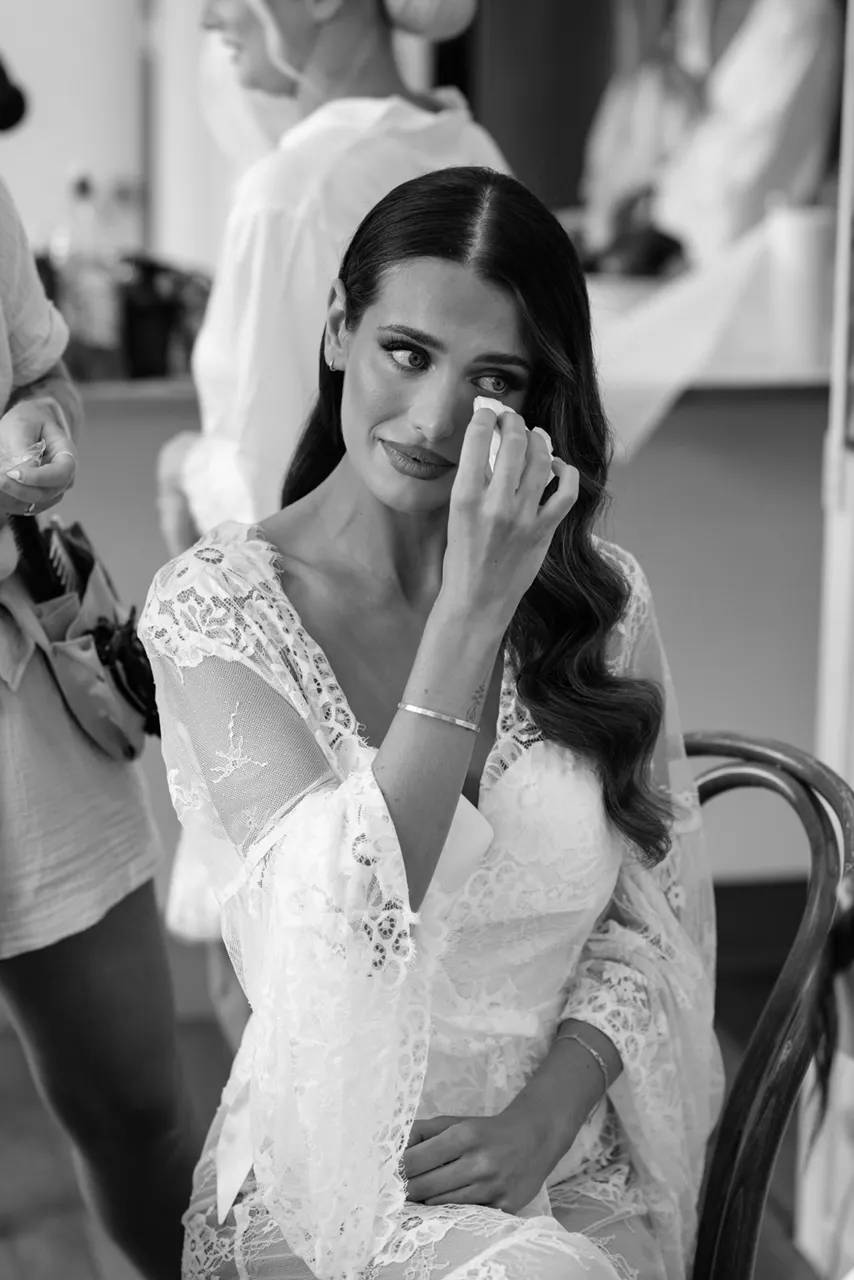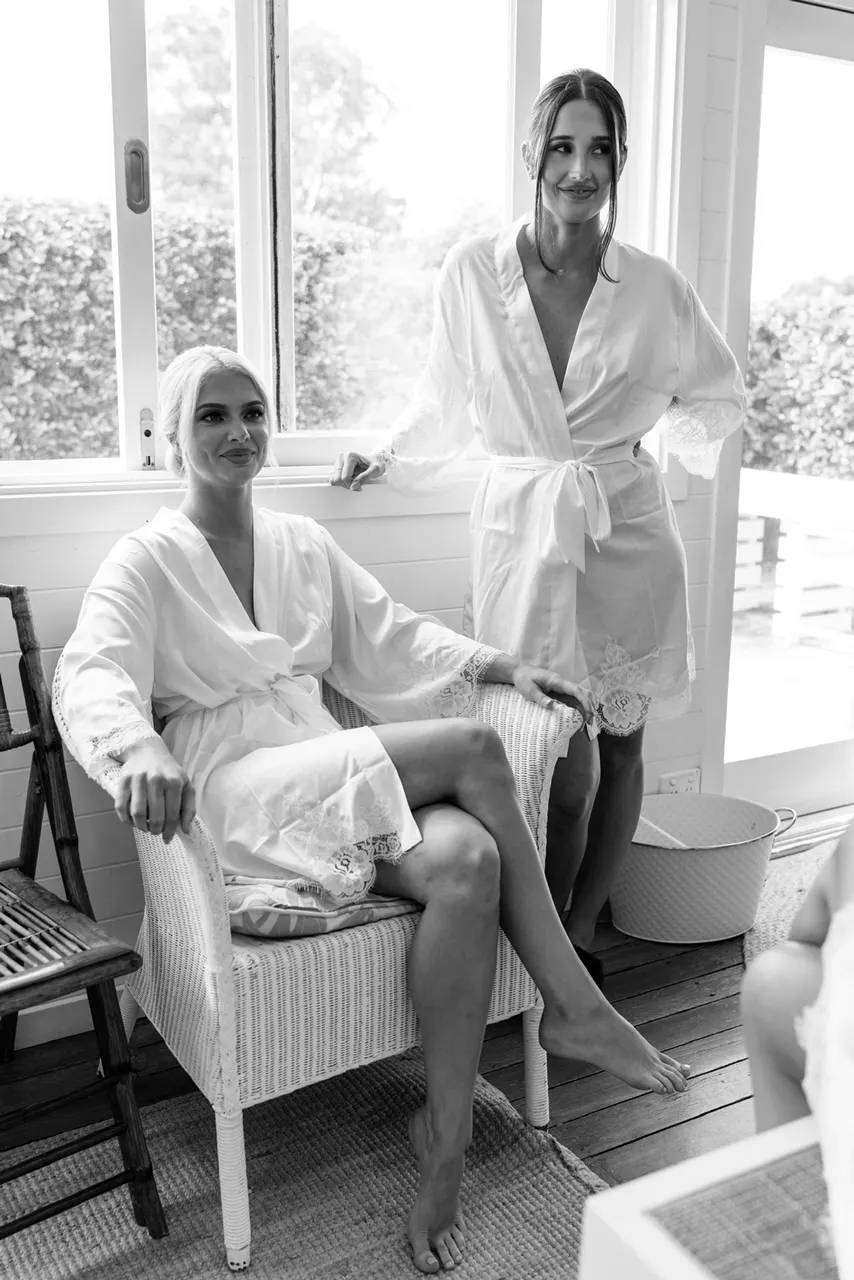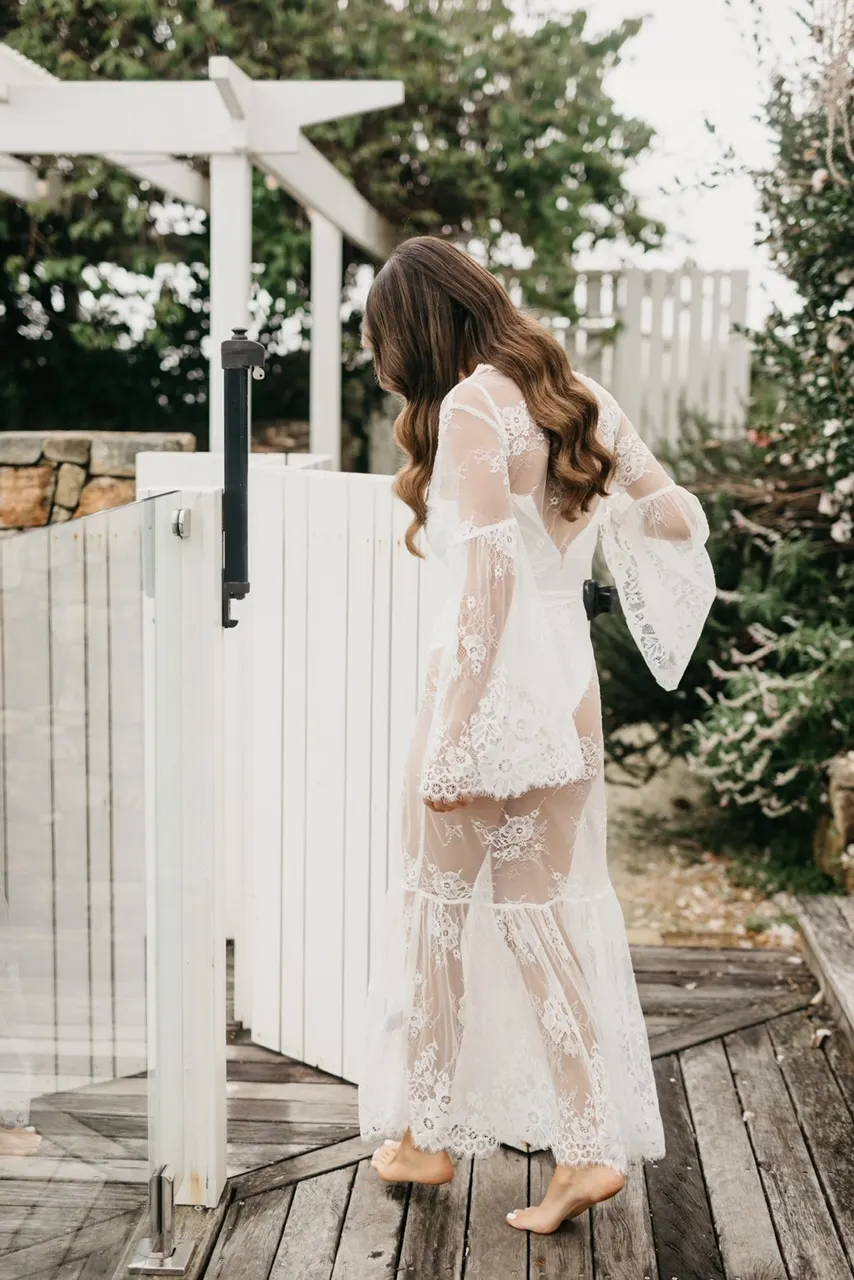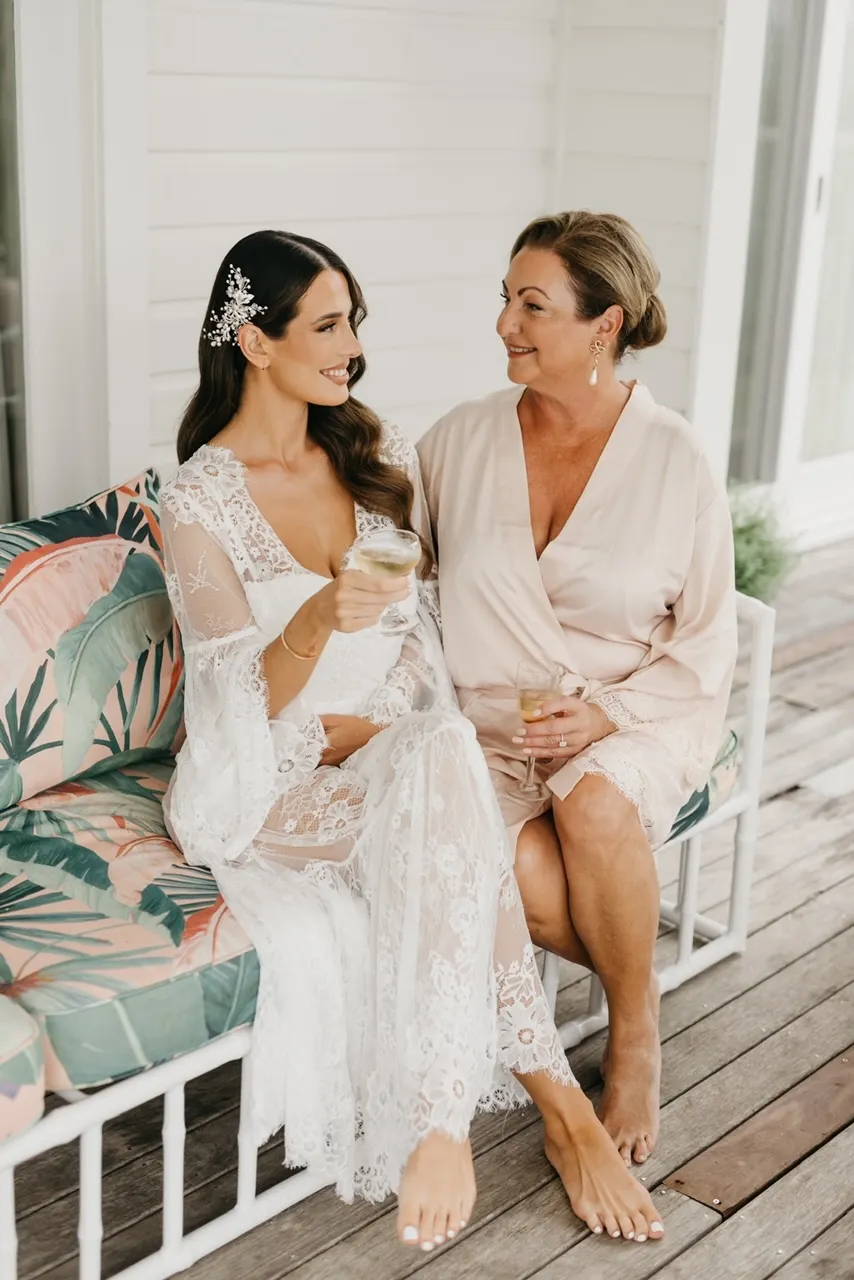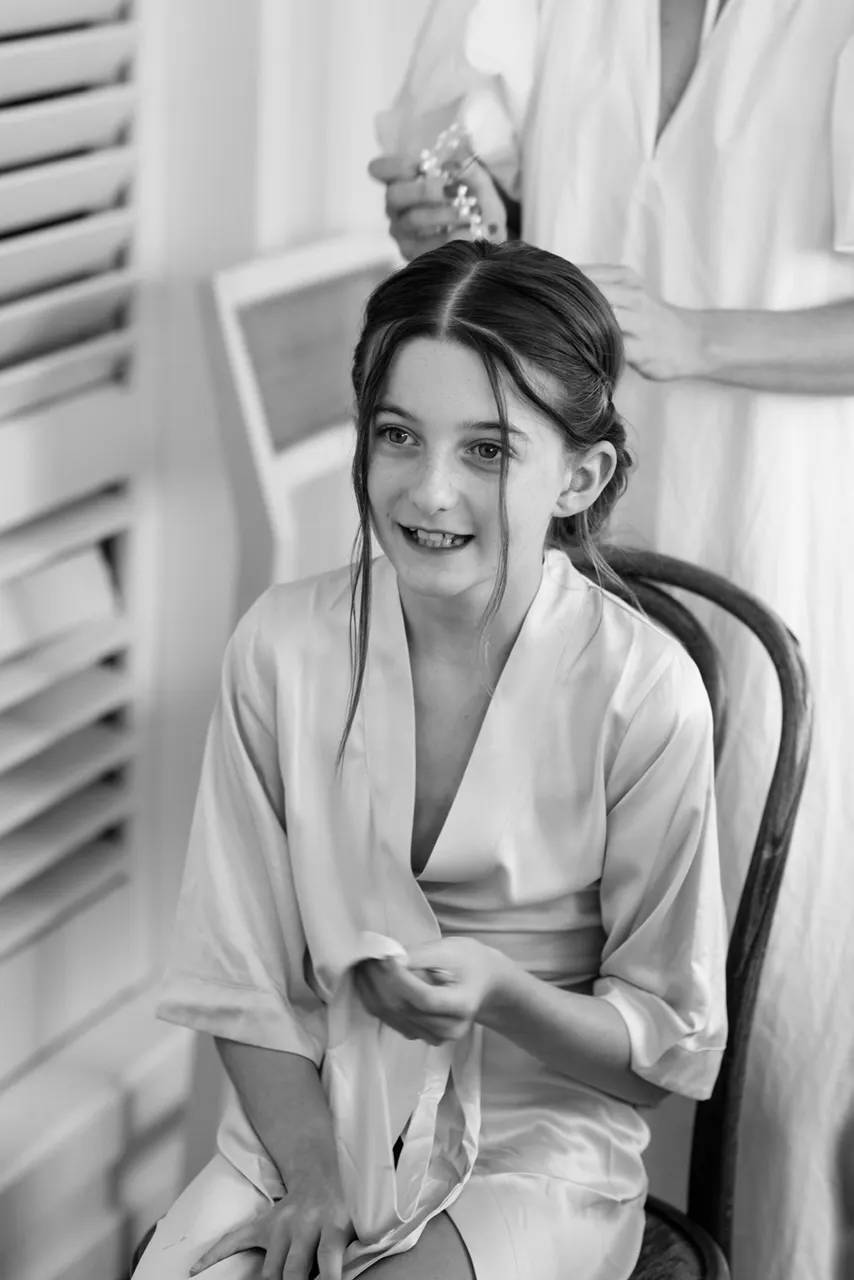 We knew we wanted to spend the rest of our lives together when…. "We discussed what we wanted out of life! To become parents and give endless love to our children, travel the world as a family and try enjoy the simple things that's bring us happiness." Our approach to planning the wedding was… '"to make it as romantic and fun as possible, to try and express what our relationship feels to us!"Looking back on the day we are so glad that we… "made sure we spent the whole night together and soaking it all in. It can become so overwhelming with so much celebrating but we ensured we were living in the moment with each other."
My Inspiration for hair and make up were…
"I didn't want to look or feel 'over the top'…Being on an island surrounded by the ocean, too much makeup and overdone hair would seem and look a bit silly! So natural - or 'wedding natural' was the goal - and luckily my best friend, Michael Huxley, is an amazing makeup artist and makeup school owner'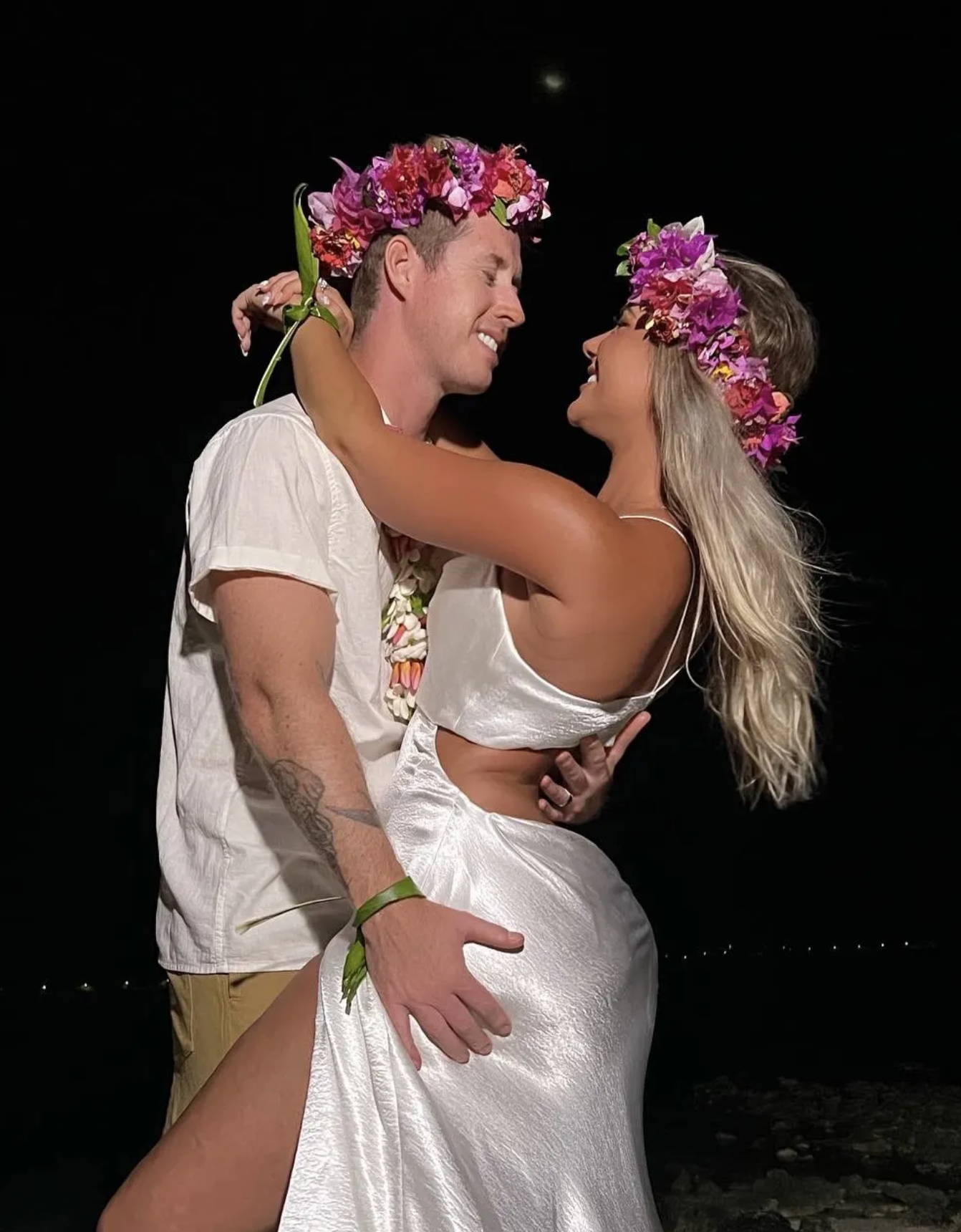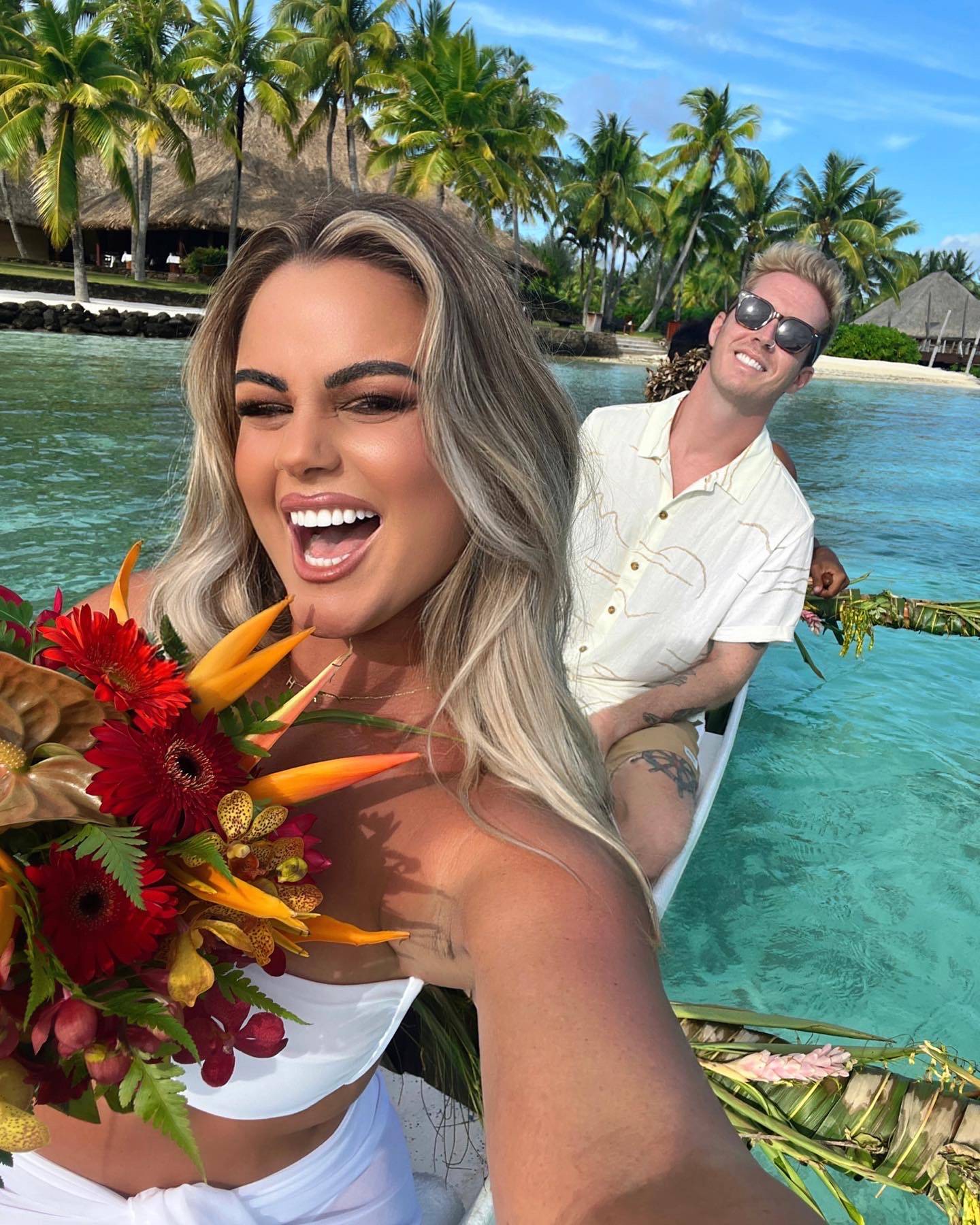 A word of advice to new brides would be… "Although it's easier said than done, try not to stress the little things. As long as you & your husband are together with your closest and dearest that's all that matters. Nobody will know what was supposed to go to plan."
A word of advice to new brides would be… 
"Pay attention to what you – as a couple – really want out of the day and why you want that.
Don't do things or book things based on ego or, worst of all, what other people tell you they want or predict what you want.
There are no hard and fast rules for what a wedding should or shouldn't be.
Create the experience that suits you as a couple and don't apologise for it.
A wedding is about the joining of two individuals in celebration of their love and commitment.
Whichever way that you, as the couple, decide and wish to celebrate this, should be the priority."
---
When I look back on the day now I feel...​ "Incredible! Happy! Loved!"
My Homebodii moment was special because… 
"My Homebodii moment was so special because I was surrounded by all of the special people in my life, my favourite people, and we all felt so special and amazing in our customised Homebodii pieces."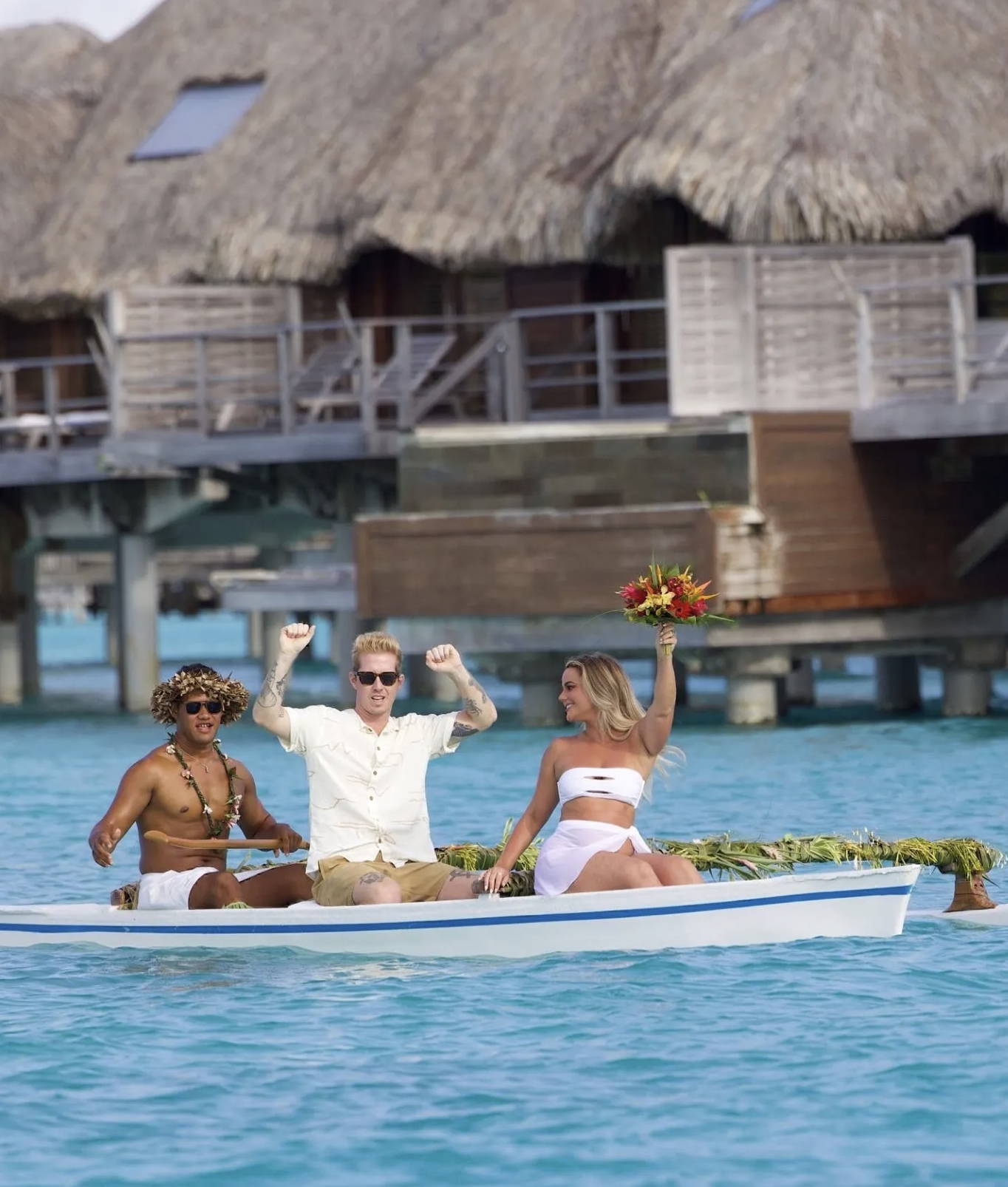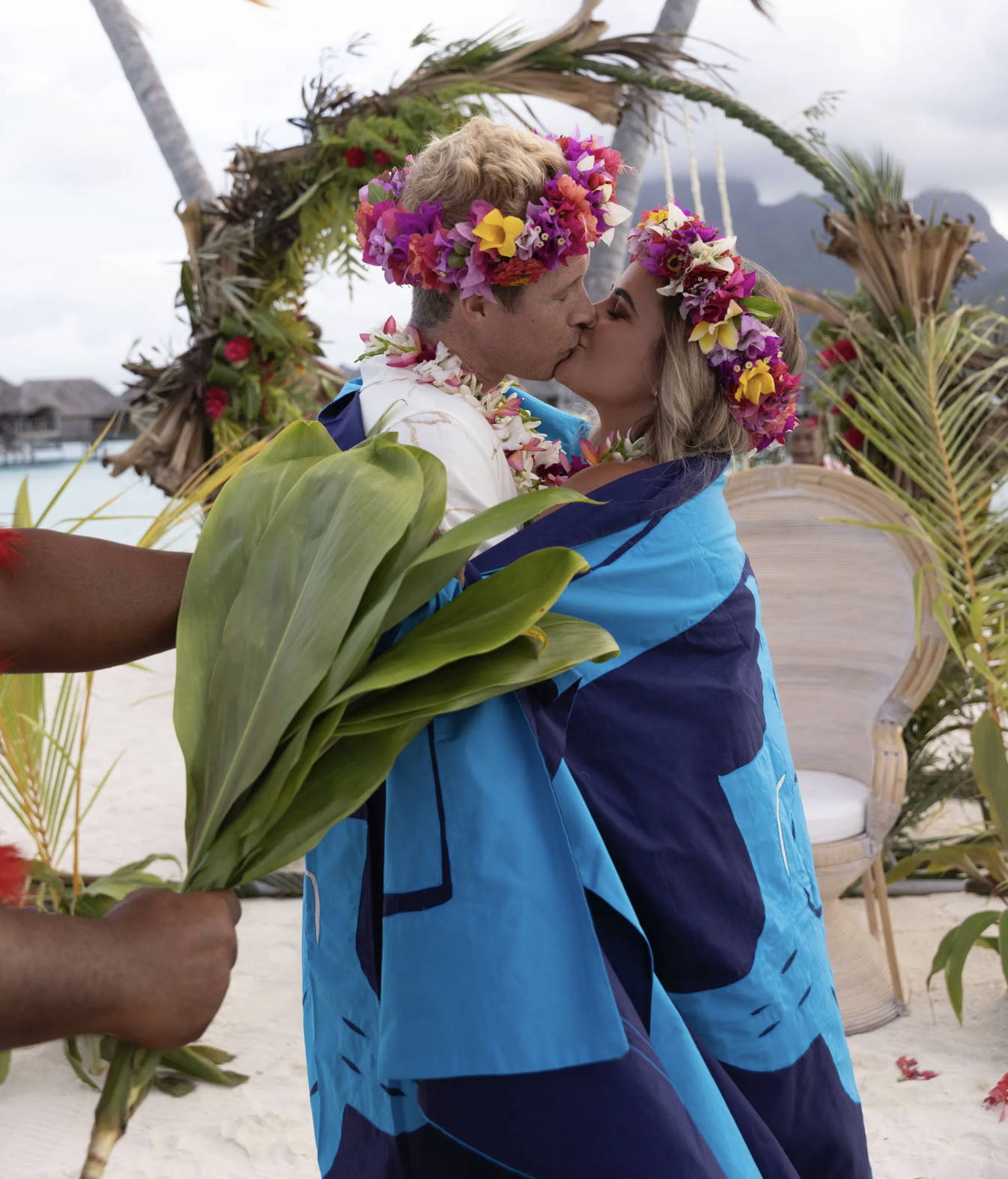 ---
You can view more of Karina's amazing Bora Bora wedding at @karinairby